Dear Friends and Colleagues,
I hope I find you safe during this COVID-19 pandemic.
I really want to thank you dearly for your continued support even under extreme circumstances like the COVID-19 pandemic. It was an ideal time for you to refocus your resources on your families or other priorities but you continued to support our cause. Of course the pandemic has disrupted the normal routine and we are all wondering if there is anything called going back to normalcy. It is even more confusing for school children who are still on a long holiday without much hope of reopening.
While businesses have opened in Zimbabwe, schools are still closed. The children are affected as they are not able to maintain continued learning at home. This is worse for the chldren we are supporting; those who were already out of school and were trying to offer them catch-up lessons. This implies that when the schools open they need more contact time to catch up with their peers.
Kindly help us to prepare for reopening as we will need gloves, disinfectants, masks, food, soap, and adeqaute furniture for social distancing.
Links:
Dear Friends and Colleagues,
We are excited that we have entered a new year, not only a new year but a start of a new decade. It means a lot to children out of school who had lost hope in life but because of your generous support can also look up to achieve something in the coming decade.
We hope you had a great time during the festive season and hopefully your 2020 is promising. Just to let you know that all your donations are not in vain because this year we are sending back 20 children to formal schools. The children are happy and anxious at the same time since it is something that they had never dreamt of without your support.
More and more children are waiting for their chance to go back to school. Kindly keep telling your friends about our cause. The funds are used to buy stationery, school uniforms, food, pay volunteer stipends, schools fees and furnituure. You can also like us of facebook https://www.facebook.com/chiedzachildcarecentre
Attachments: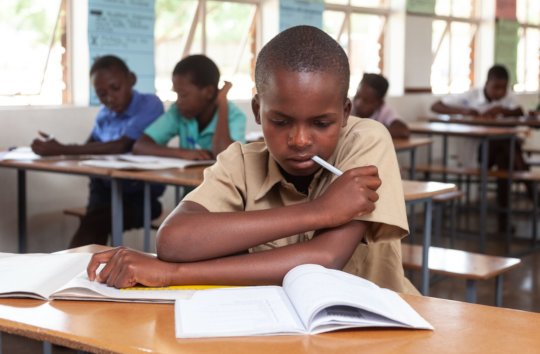 Dear Friends and Colleagues,
The year is moving so fast. We are already talking about year end and some are already packing bags for festive season gettaway! In Zimbabwe, Jacaranda trees are blooming signaling a new season. For school children, the decorative color of the Jacaranda trees signals a crucial time in their lives...exam time.
Exam time brings a lot of mixed feelings; fear, anxiety, excitement and hope. We are happy that after your long standing relationship with our cause of sending back children to school, we now have a couple of children who are ready to sit for public exams this summer. We have 3 learners sitting for A' level exams and 10 learners sitting for O' level exams. It has been a long journey for them but worthy waiting for!
I kindly ask you to continue spreading a word to your networks about our cause #Second chance education for orphans in Mbare!
WARNING: Javascript is currently disabled or is not available in your browser. GlobalGiving makes extensive use of Javascript and will not function properly with Javascript disabled.
Please enable Javascript
and refresh this page.