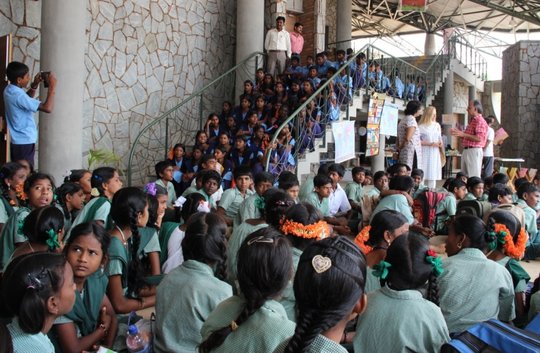 We are delighted to share that MediaArts Lab team organised an exhibition of children's work in Agastya's Campus Creativity Lab on 30th and 31st July 2015. The photographs were taken and developed by children using the alternative photography practices i.e. starting from pinhole photography to darkroom printing. It was amazing to see dozens of handmade photo prints.
Photographers from different parts of India attended this exhibition and interacted with kids. They shared their knowledge and experiences.
Films and Animations made by MediaArts students were screened and other art works by children – paintings, sculptures, clay models were out for display. The library team performed shadow puppetry for the kids. Children participated in activities like on-spot painting, photography, storytelling and etc. It was big day for all of us at Agastya.
Many thanks for your regular support. We hope to conduct such more events in future with your help!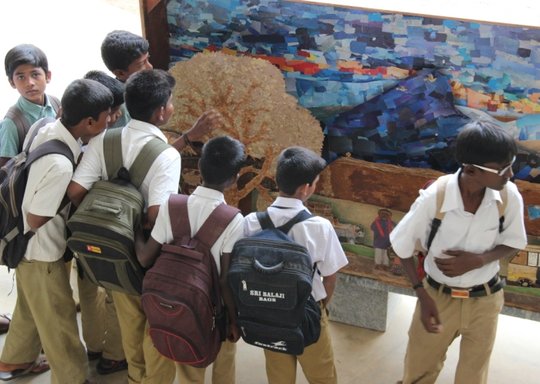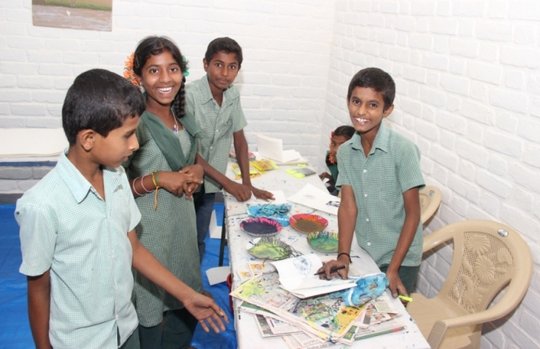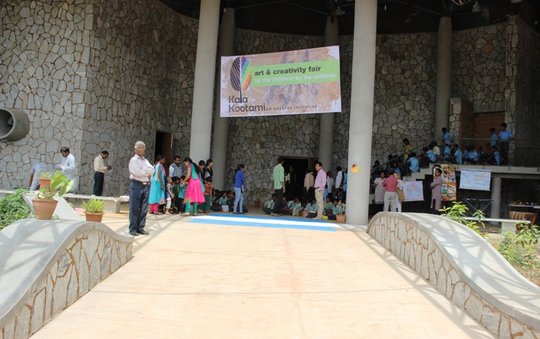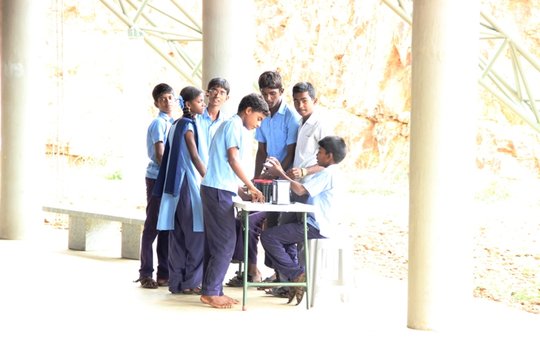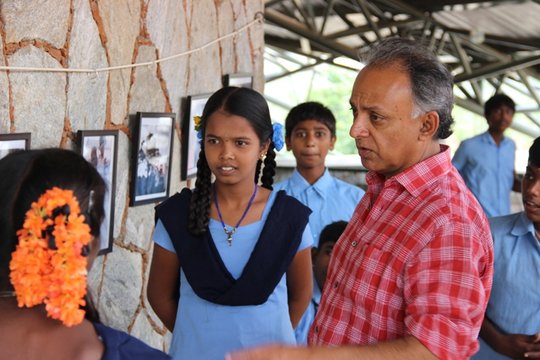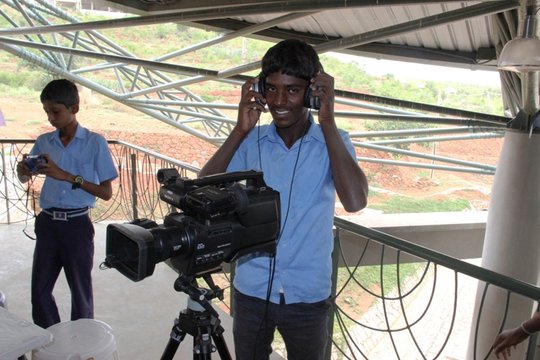 Links:
Greetings from Agastya!!
With your support Agastya has reached out to 4,415 children and provided them access to Books and other online media and tools of communication.
During the reporting period (April'15-June'15) 815 children visited the library. Apart from regular reading sessions, activities were conducted related to storytelling, story writing and reading through creative ways using puppets and dice. Children participated in activities such as Origami, Puppet making and "my dictionary making" activity. These activities were conducted to improve their reading levels and to encourage children to cultivate the habit of reading. Attached is the detailed report for this project.
Agastya is determined to encourage more children to redeem a quality educational experience. Agastya would thus like to acknowledge and thank you for your generous support and encouragement. Thank you and we hope that you will continue to believe in our cause to spark curiosity in rural India.
Thanks & regards
Links:
Attachments:
Dear Friend,
Thanks for your generous support to our project "Support Media Literacy for Kids in Rural India." We have reached out to more than 150 children till date. We have an extreme pleasure to share the voices heard from the children about this project.
"They made us learn to make pinhole camera and taught us how to take photograph using a digital camera. We are happy to get practical experience in taking photographs through different cameras." (Rounika- Std. IX, Govt. High School Paravanahalli, Bangarpet Taluk).
"It was interesting to learn to take photographs using pinhole camera without cutting images of the objects and also to print them in the dark room. We request you to get films for us next time."(Ranjit, Std. IX, Govt. High School Paravanahalli, Bangarpet Taluk).
"I have been studying in this school for the past nine years and I want to say that we never knew about camera and how much of light is required to take good photographs. We are extremely benefitted from the training program of this nature and we have learnt various aspects like shutter operations, light management, etc. The benefits gained out of this training cannot be explained in words and the same is known to our conscious only. We are really grateful to Agastya & the donors for arranging such a good training program."(Ananya - Std. IX , Govt. High School,Paravanahalli, Bangarpet Taluk)
We have been able to reach out to many more Rounika, Ranjit and Ananya, to make them dream big in life and work towards achieving it. This all has become possible because of friends like you who are regularly supporting our project.

Please feel free to write us if you have any query. We will look forward to your continued support.
Thanks again!
Links:
WARNING: Javascript is currently disabled or is not available in your browser. GlobalGiving makes extensive use of Javascript and will not function properly with Javascript disabled.
Please enable Javascript
and refresh this page.