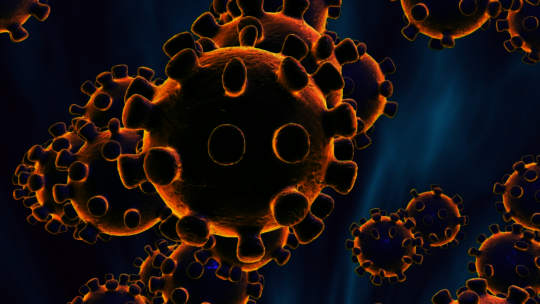 Dear Concerned Partners in Global Health,
In an effort to rapidly mobilize our resources and impact toward containing the COVID-19 pandemic IMCRA has completed its first informational video. The text of the video is given below. We are currently aiming to get this first in a series post this week while simultaneously having it translated into multiple languages and delivered by medical professionals fluent in these languages. The spoken narration is backed up by charts animations and images as shown below. Please help us out with a donation to help advance this critically important work. Ultimately all our lives may depend on controlling global pandemics of this nature.
Hello. I am Dr. XXXXX with XXXXX and this video module has been developed and produced by the International Medical Crisis Response Alliance (or IMCRA) for your information and use during the Coronavirus pandemic. Its primary purpose is to provide you with basic but accurate medical information derived from the most recent U.S. Center for Disease Control analyses and the latest epidemiologic and virologic research. Its secondary purpose is to help you sift through the barrage of data already online and disregard bogus or inaccurate information. Please feel free to direct anyone toward this website and this video module at any time. In fact, we encourage you to do so.
The coronavirus or COVID-19 pandemic is upon us worldwide and needs to be halted as rapidly and effectively as possible. An epidemic spreads easily when people are unaware of its symptoms, its mode of transmission and its symptoms. Worse, when ineffective measures are used to combat a disease its spread is assured. While at present this disease is fatal in only a small percentage of cases, COVID-19 presents a very definite danger because of two factors: a) The ease with which it can be spread, b) The danger that it will mutate into a form that is more virulent and deadly. Both of these dangers are tied to the infection of large numbers of people worldwide and can be diminished by limiting the number of total infections. Because the disease can be asymptomatic in some persons there is also the danger that it can be unknowingly spread by people who otherwise appear to be completely healthy. Accordingly, control may require the ending of certain practices (for example, shaking hands in greeting) which, while contrary to social norms, are important to disease containment.
First we start with some basic information about the virus itself. Coronavirus has been around for a long time. Both SARS, (Severe Acute Respiratory Syndrome - first reported in 2003), and MERS (Middle Eastern Respiratory Syndrome - first reported in 2012) were coronaviruses. The disease called COVID-19 is caused by the coronavirus properly called SARS-CoV-2. This is a novel form of beta-coronavirus which appeared in Wuhan city in early December 2019 and may have originated from an animal source, probably bats, in an exotic foods market. It has now been diagnosed in nearly 100 locations worldwide including the United States. The U.S. Center for Disease Control (CDC) notes that at present, COVID-19 is transmitted through skin contact and through airborne aerosol sources. Since there is NO cure for the disease nor any way to kill the virus once it has invaded the body, (other than the natural immune system) the best approach is prevention and containment. Since preventative measures involve relatively simple techniques we will delineate them here in detail, first for the cutaneous, or skin-related route of transmission and then for airborne transmission:
1) Wash hands with soap and warm water for at least 20 sec, or rub hands together using an alcohol-based hand sanitizer (best is ~60% ETOH). Do this as frequently as possible and particularly after touching any surface that may have been touched by others within the last 48 hours. Examples are door handles, public touchscreens, stair railings, elevator buttons, common-use tables, coffee pots or other implements that may have been handled by an infected person. Use a tissue your sleeve or a glove to cover your hand or finger if you must touch something and avoid touching your face, nose, or eyes thereafter.
2) When at home, clean and disinfect frequently-touched surfaces such as tables, doorknobs, light switches, handles, desks, toilets, faucets, sinks & cell phones. Also be sure to have all medicines and medical supplies needed for fever and other symptoms. Have enough household items and groceries for an extended stay at home and a self-quarantine if this is needed.
3) In social or business interactions remember to avoid shaking hands with others and to keep approximately 5 feet away from anyone who may be ill. When in public, attempt to avoid crowds, especially in poorly-ventilated spaces. The risk of exposure to COVID-19 is increased in crowded settings with little air circulation if there are people in the crowd who are sick. Wearing a face-mask properly, and covering nose and mouth securely is recommended. If COVID-19 is identified in your community, take extra measures to put distance between yourself and other people.
4) Overall, stay home as much as possible and if appropriate, consider ways of getting food brought to your house through family, social, or commercial networks. When at home or work, be aware of potential COVID-19 symptoms such as fever, cough, and shortness of breath. If you feel you are developing symptoms, get medical attention immediately. Emergency warning signs include:
Difficulty breathing or shortness of breath
Persistent pain or pressure in the chest
Confusion or an inability to arouse
Bluish lips or face
The incubation period for COVID-19 is estimated at 2-14 days. Frequently reported signs and symptoms in patients admitted to hospital include fever in 77 to 98%, cough (46%–82%), myalgia or fatigue (11–52%), and shortness of breath (3-31%) at illness onset. Less commonly reported respiratory symptoms include sore throat, headache, cough with sputum production and/or hemoptysis.
Finally, there are some physiologic preventative measures you can take to avoid getting very sick even if exposed to the virus. While these provide no guarantee since this current virus is novel, these measures may help you fend off serious illness.
1) If you are planning a vacation in a warm location because you've heard heat kills the virus, you may as well stay at home. While warmer temperatures, different humidity and fewer indoor crowds may limit transmission, there is currently no evidence that heat will prevent the illness and more chance that the travel itself will cause you to come into contact with the virus. If you can stay at home and still get the natural sunlight looked for on vacation, you will receive the same benefits, for example a vitamin D boost and an improved immune response.
2) Overall the best technique is to keep your immune system strong. Get plenty of sleep, get Vitamin C from citrus and other sources, drink plenty of water for hydration, continue to exercise and make sure you're getting vitamins and minerals through a healthy diet.
3) It may also be wise to get a flu shot if you haven't already, as it'll prevent you from getting influenza and potential complications if exposed to COVID-19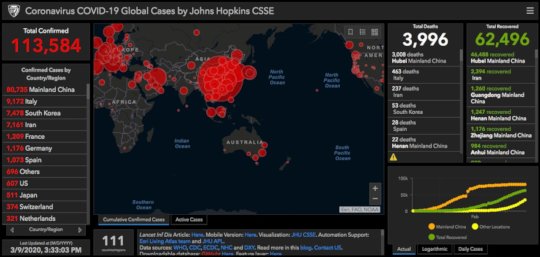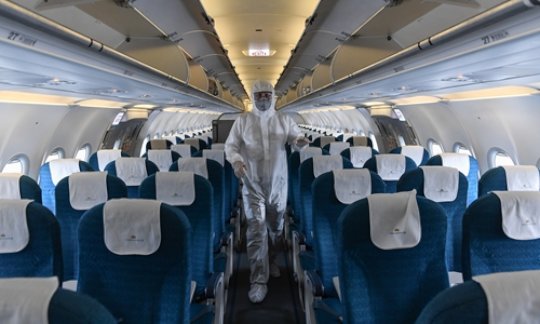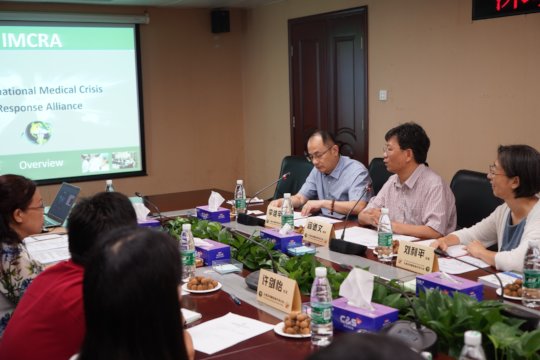 Links: