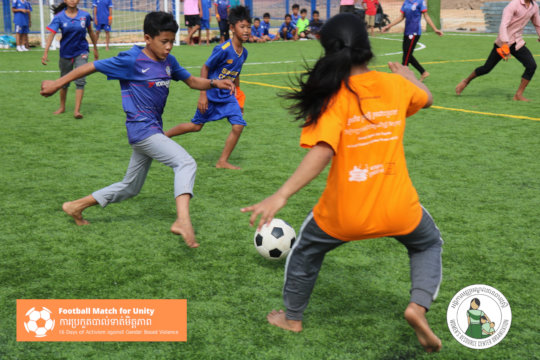 December was an extremely busy month at WRC as we hosted a number of events to increase awareness and understanding of the causes and issues of gender based violence. As Cambodia has a sensitive political climate and large gatherings are not permitted we chose to reach out to our local communty through aactivities that highlighted peace, harmny and carng for one another and the world around us. At these events we were able to talk to people one on one or in groups about the effects of violence and how to improve things in the community.
We wanted to reach out to you to thank you for supporting this microproject as your gift enabled us to reach the ommunity in this way and have an impact. We engaged 986 people directly and reached over 1000 people through social media campaign posts. Thank you!
Here are the activities we were involved in or arranaged...
Clean Up for Equality - Caring for our community is everybody's duty, and our Clean Up for Equality event was a great reminder of the importance of shared responsibility. A special thanks to Phare the Cambodian Circus for donating the use of their big top to host a discussion as part of the event.
Football for Unity - Our Football for Unity event saw over 200 community members come together to play sport together regardless of gender, background or skill level. The day began with an exhibition match from two local adult teams, followed by a round robin of youth teams from local partner organisations. The day was a huge success, with everyone having fun whilst learning about equality.
Meditation for Peace - At our Meditation for Peace event, promoted mental and physical health, as well as anger management. We encouraged participants to take some time to self reflect and visualize, and raised awareness about how anger can be detrimental to the self and to others. Our guest speakers shared their success stories on managing work life balance, as well as covering bullying, harassment and rape. One of our participants shared: 'Give love and compassion to self and others is the ways to stop violence' - Sophea
Tree Planting for the Future - We visited local a school to engage students and teachers to in the campaign, building an understanding of the purpose, the negative effects of violence on women and children and how to motivate girls to attend school for longer. Planting trees was a perfect metaphor for long term vision and goals, creating a greener environment and shade in the school area for future students."One tree one life – we want to have the same opportunity to grow'- Buntha
Alms for Mental Health - We closed out the 16 Days of Activism with an event at Wat Damnak, where we were joined by local school children and heard from monks about the best practices for good mental health. Afterwards we offered alms to the monks, practicing gratitude and kindness. 'Before joining the campaign, we thought that violence affected people only physically, but now we know that emotion is also important for a longer term as well'- Bopha

Thank you for your support!
Gemma and the WRC team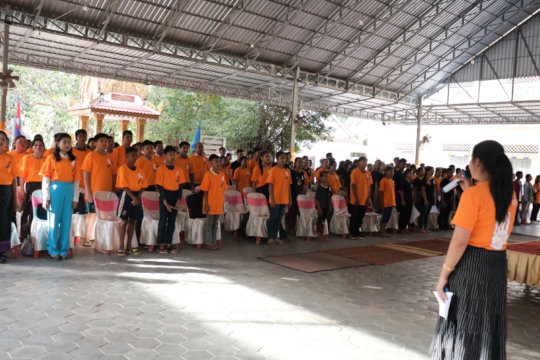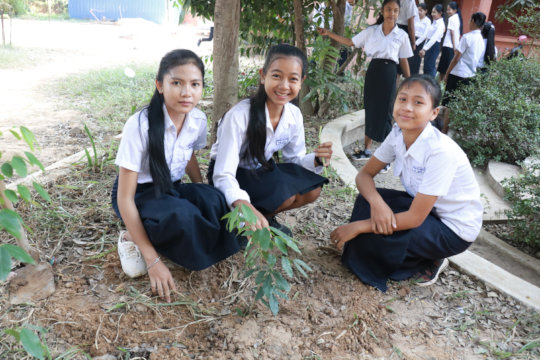 Links: