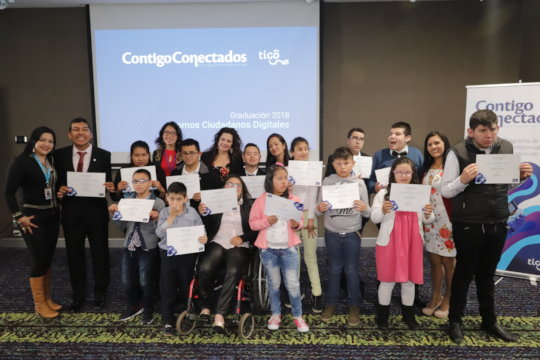 Since 2017, MAKAIA has managed two digital inlcusion centers (Telecenters) close to Bogotá, one in Suba and one on Kennedy, in collaboration with Tigo, a local telecom.
Many people go to them to learn digital skills. We have partered with the Secretariat of Social Integration of Bogotá. They offer comprehensive services to the population between 6 and 18 years of age with moderate, severe cognitive disability and autism.
At the telecenters we train children and youth between 8 and 18 years old. We work in collaboration with one or two psychotherapists from the Secretariat of Social Integration of Bogotá, training youth in:
Sígueme (Follow me): Application developed by the Orange Foundation and the University of Granada, with the aim of supporting the development of the perceptual-visual and cognitive-visual process. It includes videos, photographs, drawings, pictograms and games.
GCompris: program with different activities for children between 2 and 10 years old. Educational video games that allow them to practice calculations, elaborate some texts and basic computer skills.
Additionally, basic computer skils and some fun and easy-to-use tools such as Paint are used.
This year, 50 children and youth with dissabilities have been reached in these centers thanks to our work and your donation.
This is the last report that we will be publishing about this project since is now fully funded. Thanks to all your donations, we have been able to reach thousands of people with disabilities in Colombia and have developed methodologies that help us reach them in an efficient and effective way.
Please visit other projects implemented by MAKAIA and continue supporting our work.
Best regards
Catalina Escobar
Co-Founder, MAKAIA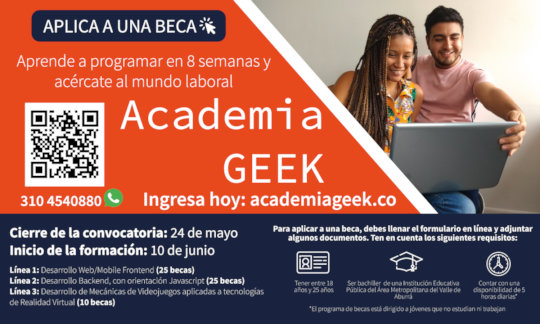 We are very happy with the progress in our School of Code and Programming now called ACADEMIA GEEK (Geek Academy). The call for applications has been very well received and there are many young people who are motivated to be part of the change. Currently, Medellin is the city with the highest rate of unemployment in Colombia, where young people represent 18.9% of the unemployed population. This project is one of the proposals we have made to contribute to the closure of this gap and the solution of this problem; especially motivate young women to approach programming as an opportunity to improve their life quality and work for their future, being part of the generation that sees technology as a life alternative.
Our goal now is to provide 60 scholarships to young people between the ages of 18 and 25 who are neither studying nor working and proof their interest in programming. We have 82 people interested in our offer and we are still motivated to increase our participants to bring the program to all the young people of the city. The courses are designed according to the needs of the IT sector with whom we will seek to articulate the participants, and we have been working close to this companies to provide work opportunities to our students. This are the courses:
Course 1: Web Development / Mobile Frontend
Course 2: Web Development Backend with Javascript orientation
Course 3: Development of videogame mechanics applied to virtual reality technologies
We started looking for students in February and worked in applications until May 24th, now we are about to start the training sessions in June 10th.
We were able to count with partners of different entities that work for closing the unemployment gaps in the city, and who will accompany young people in the employability process to enter the labor market, as well as for the development of interviews and interaction in work teams. We worked in campaigns to deliver information of our offer in all the communes, libraries, telecentres and community spaces. We also deployed important social media efforts, made a couple of fun videos motivating young people to apply and visited some local news tv programs promoting the scolarships programm.
Links: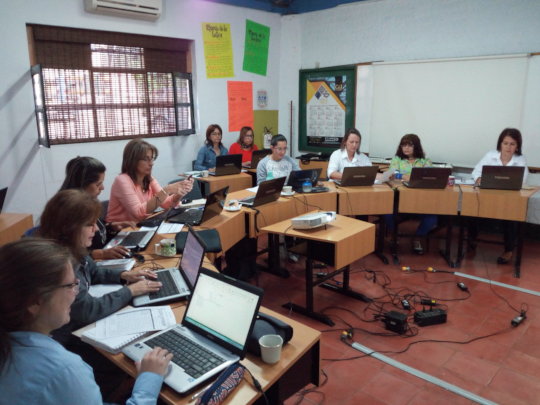 A new proposal for training that facilitates employability
At MAKAIA we are excited to work on a new challenge: We are transforming our training proposals based on the opportunities of the environment, the analysis of available figures, contact with organizations of great experience and evaluation of the most demanded competences for the employability of people with hearing disability.
How are we doing this?
Currently, we are developing a series of meetings with facilitators who have devoted their entire lives to training within organizations that have worked for decades to include people with hearing disabilities. During these encounters we collect key information that connects and reach agreements on the expectations of people with the opportunities that exist in the workplace, because gradually, business organizations have found more reasons to promote inclusion and have been surprised with the outstanding results of incorporating people with special abilities into their teams.
In the region, the commitment to inclusion has been promoted by different social and economic sectors which have formed working groups and generated proposals to advance from different approaches, in this work they have obtained data and figures that allow interested organizations to access to inputs to achieve greater relevance and efficiency in the interventions, so that efforts are not duplicated and activities complement each other: thus our beneficiaries gain more
During this task we have met wonderful people in each of the places we have visited and we are sure that it will continue to be so in those that we have yet to find, there will be thousands of experiences to tell that we will continue to build together, because -thanks to the trust that hundreds of people like you have had in this process-, we have dared to imagine a world where hearing disabilities does not represent any obstacle.
For the second semester of 2019 we will take to the action all these learnings with training pilots that will involve the most outstanding findings and we will seek to connect with elements, tools and new links to know the impact of our actions. We are changing the lives of people with the help of technology.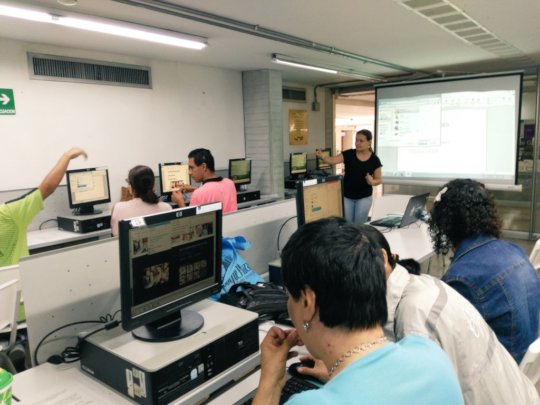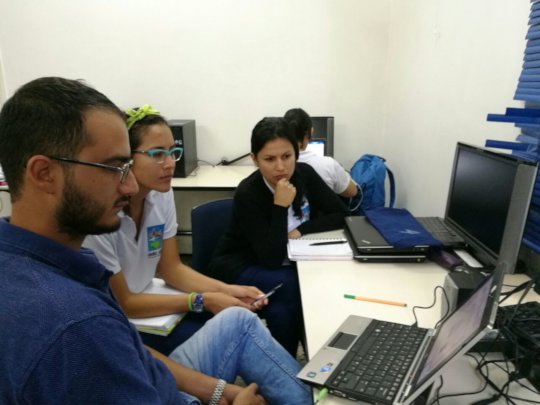 Links:
WARNING: Javascript is currently disabled or is not available in your browser. GlobalGiving makes extensive use of Javascript and will not function properly with Javascript disabled.
Please enable Javascript
and refresh this page.