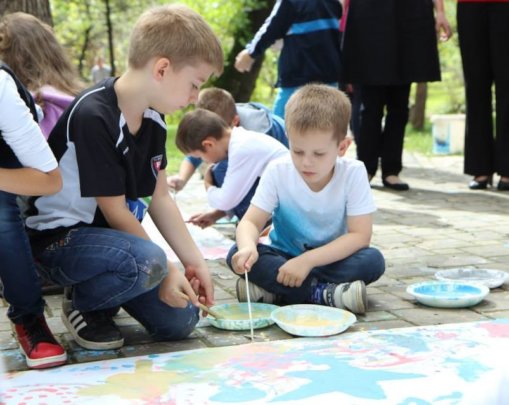 Hello Everyone!
As you know, with the donation of a German supporter, CIM was able to purchase land in Sanski Most on which to build the Embassy.
The Peace Embassy is something we have been dreaming about for many years, a Community Peace Center dedicated to peace activities and all that our organization has been advocating since its beginning.
The Peace Embassy is a big project that costs a lot of money and because of that, every step is important for us to be made according to plan and without mistake.
In order for the building's design to be impeccable, we are currently looking for an architect who will enable this. We also ask for the means by which the draft will be paid.
The process is slow, but with the help of many good people we have accomplished so much and we will continue until we achieve our goal.
We want to thank everyone who helps in the realization of this project.
Peace and Love
CIM Team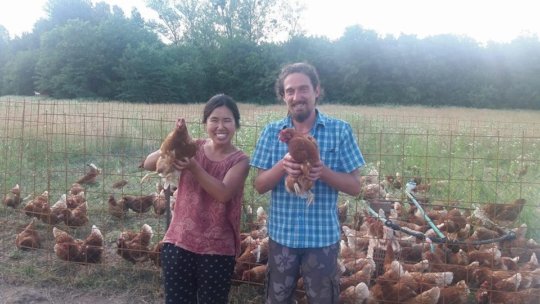 Hello all!
Spring and summer brought a lot of new activities to our Peace Farm. So let's get started.
In April, we started with a free range chicken farm. Thanks to our donors, we have bought 250 hens and we have up to 150 eggs a day. We have connected with the local comunity so that the eggs always find their customer. Of course, we are investing all our income in the further development of our farm.
Our permaculture garden grows day by day, thanks to our volunteers and all CIM's friends. We've already started to harvest fruit from the garden.
One of our recent projects are the families that we bring together from the local community so that we can all promote togetherness and peace building together.
Our farm is always open to visitors and this summer we have with us volunteers from Europe, Asia and USA who have spent time and contributed in development.
With all of this, we are working on a design for rain water containment that will be deployed on the farm and will help us in the dry summer period to maintain our plants and vegetables.
One of the things that we are most proud of is that this year our traditional Interreigious Iftar was hosted right at the Peace Farm, where about a hundred people of different religions enjoyed Ramadan iftar.
We sincerely thank everyone who contributed that our idea of the Peace Farm, the place of harmony of people and nature, lives and develops every day.
Peace&love
The CIM team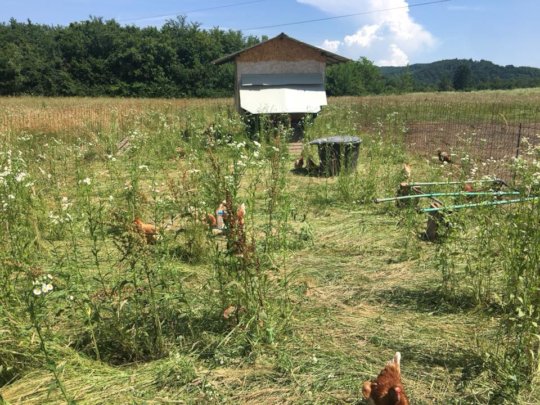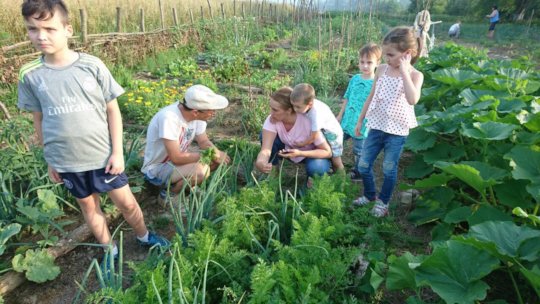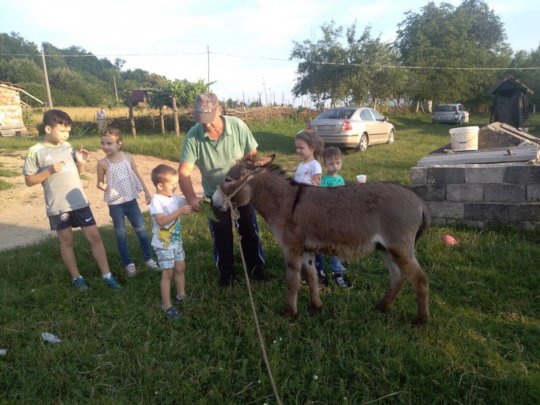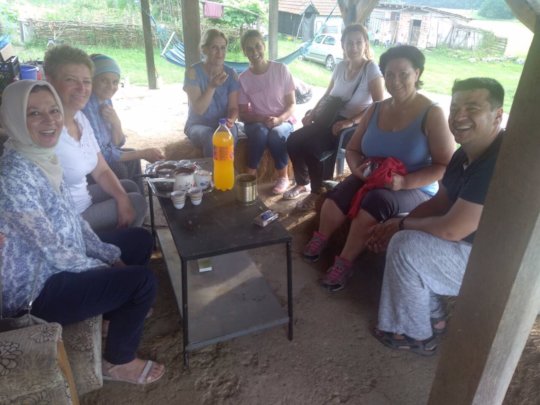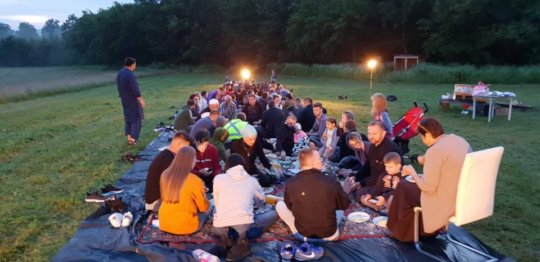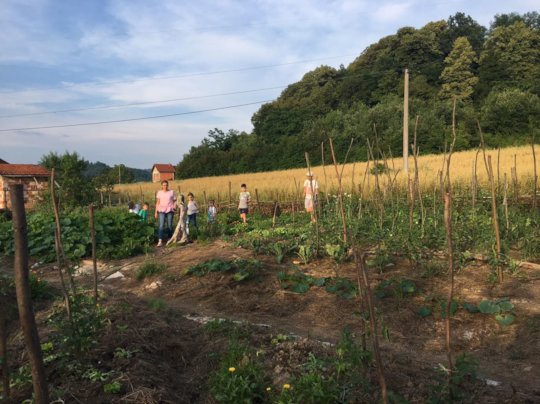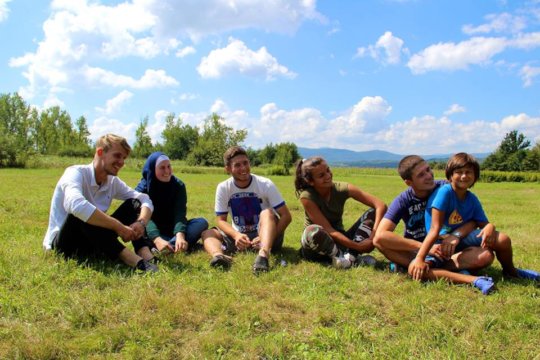 Hello from Sanski Most!
The summer is about to start officially and this means that we here in Center for Peacebuilding are already getting ready for our annual peace camp.
The camp will be held in the last week of August and until then we have a lot of work to do.
We are currently in the selection phase of participants from all over Bosnia and Herzegovina who will spend 7 unforgettable days at the CIM's Peace Farm where the camp will be located.
As last year the camp will be work-educational, which means that beside the educational workshops wich will be led by CIM's directors, we will have a working part too where participants will work on the arrangement and cleaning of the farm.
The educational part will focus on topics such as identities, prejudices, stereotypes as well as peacebuilding and resources in our local communities that we need for our future peace activities.
We are very happy and we are looking forward to welcoming young participants at our 14th Peace Camp.
Peace and love from our CIM team
WARNING: Javascript is currently disabled or is not available in your browser. GlobalGiving makes extensive use of Javascript and will not function properly with Javascript disabled.
Please enable Javascript
and refresh this page.