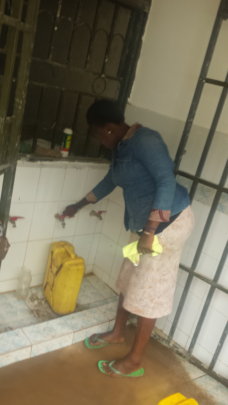 Please consider supporting us on Global Giving's August ,September 2016, so your donation gets a 50% match and goes further!
Because of your giving, For Mama Africa the voice Uganda, 2016 is a year of extraordinary growth, change and challenges. The water project in Kosovo is operating, the volunteer staff are learning more, and the average age of the children we serve has increased, as has the length of stay and the level of care required. But even amidst dramatic change, we have been unwavering in our determination and our ability to meet the need presented by our clients and respond with appropriate solutions. We have maintained our focus on providing a supportive, safe and nurturing environment for our community's most vulnerable children and young adults, even in the face of some immense challenges.
Our primary school and secondary school students are back at school and studying hard. This year, we have increased emphasis on math and science to help students gain the background and skills the workforce in Uganda seeks.
We believe in well-rounded education, including physical education. We're thrilled that thanks to some very special donors we have at long last been able to get the land safely fenced and we have farming ongoing and the water project the field will be enjoyed by children from the village and nearby schools as well.
On a related note, our children in candidate classes 2016 Primary 7, O-level and A-level are starting their mocks examinations soon and we ask you to pray for them!
We have partnered with different schools and teachers around the communities to help students with difficulties in understanding go to school. Every child deserves to go to school. We also have two schoolchildren with serious medical needs – Jovia is diagnosed with a chest infection that is said that she got it as a small child especially the time she never had anyone taking care of her, and a teenager Gloria is battling with HIV and cervical cancer any support to her will be highly appreciated. We hope that both can be back at school soon. Check out our Facebook for updates on https://www.facebook.com/winnieafrica or https://www.facebook.com/mamaafricaorganization.maio
And on the outreach front, we are providing hoping so much to empower the community with economic skills and how to protect the environment. We can't wait to see our funding proposal that we made to global giving getting through the entire community is aware and waiting.
We are also giving a report about the school of beauty that resumed this year, girls are doing so far so good and you will be able to see some of their pictures uploaded here. We still luck more Equipment's to have the MAMA PEARL SCHOOL OF BEAUTY complete and fully installed so any donation will make allot of difference to the entire community.
None of this would be possible without you, so we extend our sincere gratitude. Thank you for making a difference!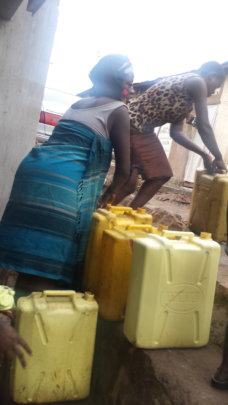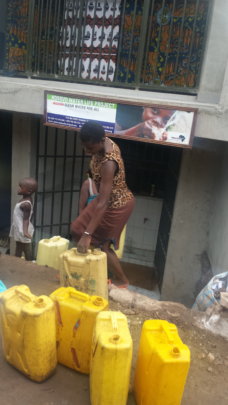 Links:
Attachments: