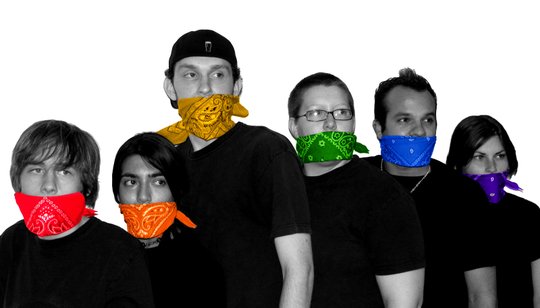 D* was 11 when he came into the True Colors mentoring program a year ago. He was in trouble at school and acting out at home. His mom didn't want him to be gay. His dad (with whom he has little contact) told him that if he 'was like your faggy uncle, I will kill you.' At the time he was referred to our mentoring program he was our youngest mentee. We matched him with a middle aged, lesbian couple with lots of patience and love to give. It was a rough year, especially in the beginning. D* was hospitalized, bounced into and out of a few programs. The mentors not only stuck it out with him, but with his family. Together they weathered each storm as it blew through. But, at the year-end match meeting, the results were astounding – D* is in school and getting good grades. And during that meeting the mom, who was so initially reluctant to have a gay son, said, "D*'s cousin is gay and his family isn't very good about it. I am working on his mom. But, till then, I invite him to our house every weekend. He has to have someplace where he knows that gay is okay." What a transformation….
And, donors like you make that kind of miracle possible…
We couldn't do what we do, without YOU. Our donors are as important as the youth we serve. Some donors like to hear about the numbers. How many people did we serve since our last report? Other prefer the stories. What impact did their donations make on the people we served? Most like a little bit of both. (If you have a specific preference about what you would like to see included in our reports, please do not hesitate to email me at director@ourtruecolors.org or call me at (860) 232-0050, ext 302. I would be delighted to hear from you!
So, here's what we have been up to in the first quarter of 2013. Our biggest single event was the conference. We hosted our 20th annual True Colors conference – the largest and most comprehensive LGBTQIA youth conference in the country. The 'numbers' look like this:
Total Attendees: 2,832
Youth who were able to attend on reduced rates or scholarships thanks to folks like you: 19 individual youth and 14 schools representing an additional 300+ students.
States Represented: 13 CA, CT, DC, MA, ME, NC, NJ, NY, OK, PA, RI, VT, WA
Number of High Schools/Middle Schools that participated: 97
Number of Universities/Colleges/Trade Schools: 12
Here's what some attendees had to say about their experiences:
From a youth: "Well you see for quite a while I have been suffering of depression. I went to True Colors for the first time this year and while there I had a little episode of sadness. I sat down and no more than 10 seconds later someone sat down to cheer me up for no reason at all but to make me feel better. This was amazing and made me want to help others the same way he helped me."
From one of our donors: "I went to the opening session today… IT WAS SO AWESOME!!! I cannot believe the energy I felt in the room. I left feeling so empowered and so inspired. The speakers were all wonderful and their stories… I mean I am still speechless. I've always been an ally, so for me, this was so heartwarming and so moving to witness an event such as this, and see and hear the progress, defeats, and stories from such strong people."
From a presenter: "I just wanted to send a quick note of congratulations and thanks with regard to this year's True Colors conference. Once again it was an extraordinary, inspiring experience. The feeling of joy and freedom among conference participants is very energizing and fills me with hope and motivation.
In addition to the conference, and directly because of the support of people like YOU, True Colors hosted 10 mentoring activities with 171 participants; conducted 5 activist institutes with 55 youth, and provided cultural competency training for 118 youth serving professionals across CT and 54 principals and Vice Principals in Minnesota.
Thank you. We couldn't do what we do without you - and we know it!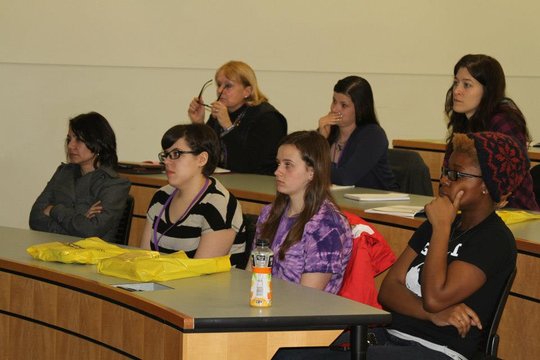 Links: