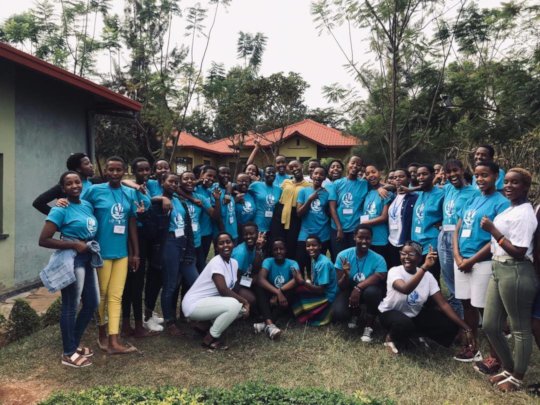 Running from July 20th to August 3rd, the Agahozo-Shalom Youth Village's recent Term 2 break gave many of our students the opportunity to participate in a variety of educational and inspiring camps. From the fourth annual CTP Youth Peace Camp to the second annual Lift Her Up Camp, these activities enabled our students to explore topics like peacebuilding and gender equity, encouraging them to develop their passions and consider how they could apply those passions to Rwanda's ongoing pursuit of peace and development. We are thrilled to share this brief update on our students' activities during the recent break.
The fourth annual CTP Youth Peace Camp began on July 24th. Organized by Critical Thinking for P.E.A.C.E, an organization committed to empowering youth to employ critical thinking and compassion to solve some of the most pressing challenges to peace in their communities, this year's camp enabled 22 ASYV students to consider the idea of "Positive Disruption for Continuous Development." Beginning with introductions and icebreakers, the camp's first session discussed positive disruption in Rwandan history. Featuring Member of Cabinet Francis Gatare as a guest speaker, this session emphasized the importance of disrupting the colonial exploitation of Hutu and Tutsi identities and concluded that, by overturning this system, the people of Rwanda have been able to move towards a shared Rwandan identity. Continuing through July 30th, follow-up sessions invited camp participants to discuss subjects ranging from positive disruption in business, with campers studying ways to advance Rwanda's agriculture, transportation, and communication industries, to the positive disruption of prevailing gender norms, with guest speakers Esther Kunda and Dr. Tuyisenge Theodonata, both successful Rwandan women in the STEM fields, emphasizing the vital importance of gender inclusion in education and employment to Rwanda's development.
The second annual Lift Her Up Camp began on July 22nd. Aiming to build girls' sense of self-confidence, this year's camp asked 15 ASYV students and four ASYV student mentors to consider the value of storytelling as a vehicle for empowerment. The camp's first session laid the groundwork by providing campers with an introduction to the concepts of gender equity and feminism. Camp participants watched Chimamanda Ngozi Adichie's "We should all be feminists" TED Talk, before separating into groups to discuss the ways people had discouraged them because of their gender, why they loved themselves despite this discouragement, and their female role models. These discussions were followed by a panel featuring guest speakers Dominique Uwase Alonga, Founder of Imagine We Rwanda, an organization dedicated to building Rwanda's reading culture, and Délice Fatiro, Programs Associate with Resonate, an organization dedicated to unlocking East African women's leadership potential. Dominique and Délice inspired camp participants with the message that they don't have to wait for someone to tell them what to do, but rather that they should fight for what they believe in and what is right. Subsequent sessions included a confidence-building workshop with Resonate, a discussion focusing on mental health and body image, and a career development panel with Bridge2Rwanda. On July 25th, camp participants discussed the importance of community service and activism, a discussion they put into practice by building vegetable gardens for two local women. By showing participants that they have the strength to face life's challenges, Lift Her Up helped campers to recognize their power and potential, and their capacity to make a positive difference for themselves, their community, and Rwanda.
Our first Speaking Out for Sustainable Peace (SOSP) Camp began on July 20th. Intended to teach interested students the critical thinking, debate, and leadership abilities they need to promote Rwanda's peaceful development, this camp developed students' debate and public speaking skills. Twenty ASYV students participated, with two students serving as camp facilitators. Over five days, each camp participant took part in skill development workshops, practice debate rounds, and a variety of public speaking and debate-oriented activities. With assistance from iDebate Rwanda, an organization committed to promoting debate and public speaking among Rwandan youth, these activities taught students verbal and non-verbal communication skills, how to construct and refute arguments, and how to analyze different kinds of evidence. Campers practiced by debating a variety of social and political issues, including topics relevant to gender, culture, and global affairs, before participating in a final debate tournament focused on peacekeeping in African countries. A university debate group from Kenya, Campde Voices, also attended, sharing their perspective on the role of debate in promoting peace in East Africa and beyond.
ASYV students were also able to participate in Future Agriculture Leaders' inaugural Agri-Entrepreneurship Camp. Co-founded by Ferdinand Turatsinze, an ASYV graduate and current student at the University of Nebraska-Lincoln, Future Agriculture Leaders seeks to educate aspiring entrepreneurs in innovative agriculture solutions. This camp gave ten ASYV students the chance to study modern agricultural techniques, including nursery preparation and drip irrigation. Participants in the Agri-Entrepreneurship Camp also practiced key elements of agriculture business ownership, with campers working to identify local business opportunities and using business model canvas templates to build their agribusiness ideas. Camp participants concluded the three-day experience by pitching their agribusiness ideas to a panel of agricultural entrepreneurs and innovators.
We hope you enjoyed this brief report on our students' Term 2 break activities. If you would like to learn more about these camps, more pictures and information can be found on our social media pages, including Facebook, Twitter, and Instagram. It is thanks to your steadfast support that our students could enjoy these opportunities, and we could not be more grateful. Murakoze cyane (thank you very much)!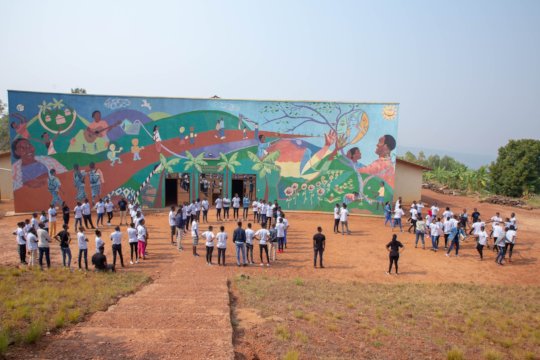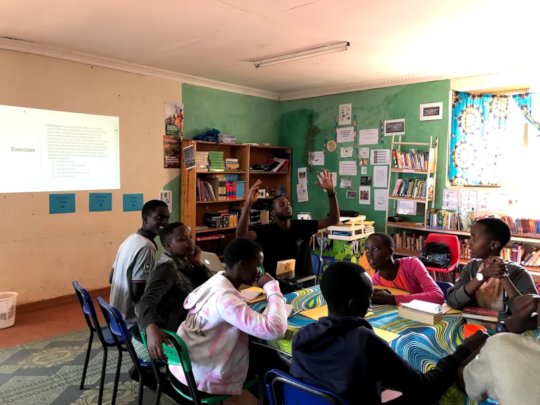 Links: