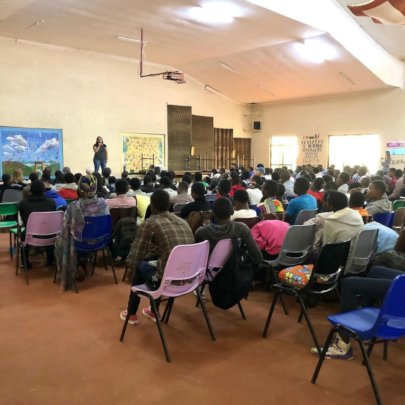 In just 100 days, from April to July, approximately one million people were systematically killed in the 1994 Genocide against the Tutsi in Rwanda. While the current students of the Agahozo-Shalom Youth Village are too young to have lived through the genocide itself, the traumatic consequences of genocide last for generations. Our students have grown up in a society once devastated by violence, and they appreciate the power of remembrance to heal and unite communities. It was in this spirit that our students decided to organize ASYV's first commemoration of International Holocaust Remembrance Day.
After David Ndagijimana, one of ASYV's history teachers, returned from a recent training on Holocaust and Genocide Studies at the Kigali Genocide Memorial, he decided to teach a class on the importance of studying and understanding genocide in the prevention of future genocides and mass atrocities. This class showed his students a profound connection between communities who have experienced genocide, a connection they felt needed to be shared with their peers. Inspired by this learning opportunity, student leaders organized an event for the entire Village on January 27, 2020, the 75th anniversary of the liberation of Auschwitz-Birkenau. Two of ASYV's international fellows, Yael and Hannah, opened the event by sharing their families' stories. As descendants of Holocaust survivors, they gave our students insight into the history of the Holocaust and what it meant for them, personally. Isano Isangiwe, ASYV's theater club, followed this with a dramatic telling of the story of the ghettos, concentration camps, and death camps used by the Nazi regime in the Holocaust. Afterwards, students asked questions about the events that precipitated the Holocaust and discussed parallels between these two histories. Yael further contributed to this discussion by encouraging conversations on relevant and valuable lessons, including the importance of humanizing victims of violence and making ethical choices in difficult situations. By including personal accounts and engaging our students in the history of the Holocaust, the commemoration gave everyone, students and international participants, a deeper understanding of genocide and what that history means for all of us.
Commenting on the event, Deborah, ASYV's Student Government President and one of David Ndagijimana's history students, remarked, "The way I commemorate the 1994 Genocide against the Tutsi is also the way I should commemorate the Holocaust, because I know the heaviness and sadness that it brings to the country and the people…and to those who lost their families during the genocide."
Deborah and her fellow student organizers believe this day showed their peers how to learn from history, and how to prevent past mistakes from happening again. They are committed to honoring the victims of genocide, and to building a brighter future for their country and the world.
We hope you found this brief look into our recent participation in International Holocaust Remembrance Day meaningful. If you would like to learn more about our students and their community, we invite you to click the links below to follow ASYV on Facebook, Twitter, and Instagram. Thanks to your steadfast support, our students have access to the learning and healing resources they need to recover from past traumas and build dignified lives as active participants in Rwanda's ongoing development. From all of us at Agahozo-Shalom, murakoze cyane (thank you very much)!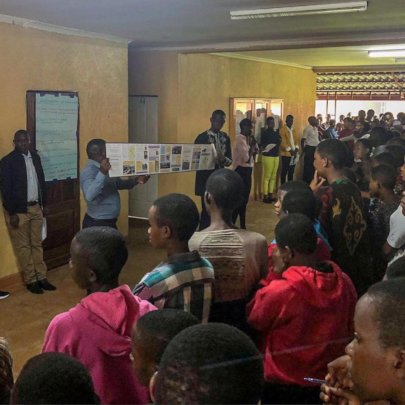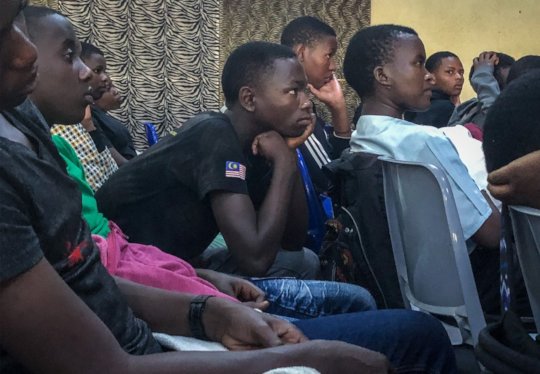 Links: