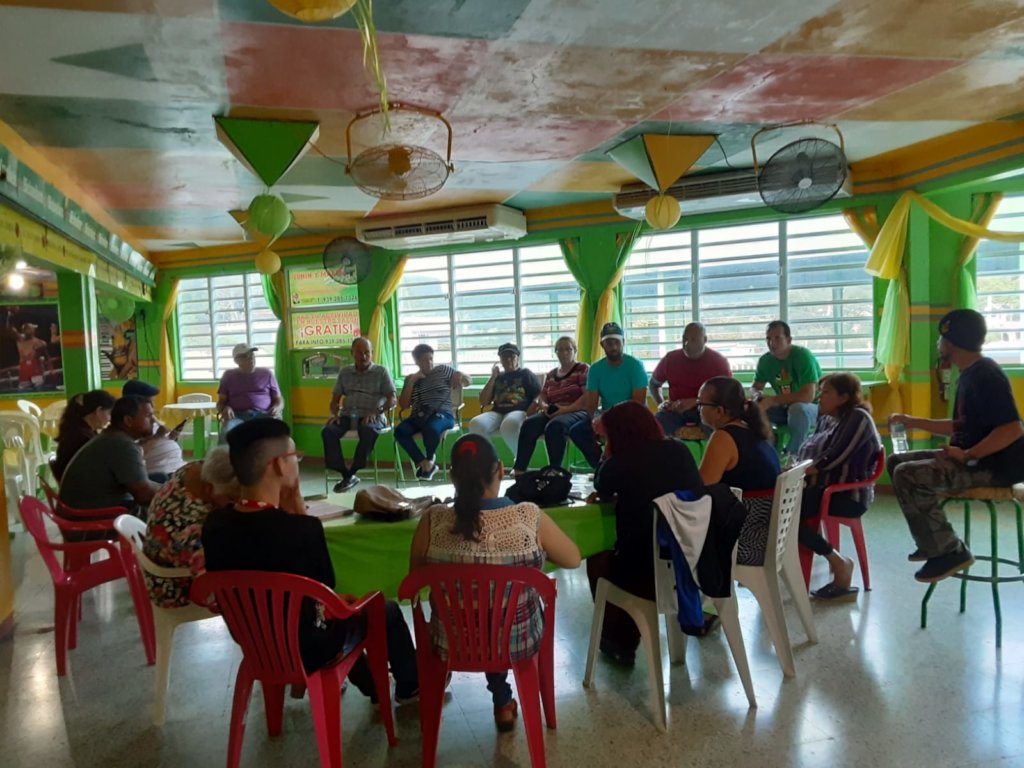 We stepped in to address the health situation due to the COVID-19 in our island, with a Zero Death strategy worked from the community base to address the elderly population. Two weeks into the situation's outbreak in Puerto Rico, we have been able to provide the first grant to VAMOS Concertación Ciudana Inc., to execute the strategy in Guánica, precisely the municipality of January 2020 earthquakes' epicenter. VAMOS Concertación Ciudana Inc. has teamed up with local private laboratory – Laboratorios Toledo - and has recruited a cadre of young volunteers to focus on: 1) providing for the acquisition of at least 100 test kits; 2) working hand in hand with the private laboratory to administer the test to the majority of their elderly population; 3) educate on virus prevention, provide sanitizing supplies, activate a referral protocol; and 4) provide support to aging population that needs to do grocery and run other errands that may expose them to the virus.
"This model is very important, because it can be replicated in other Puerto Rican communities, and we are available to support and share our experience for their development", said recently the general coordinator of VAMOS Concertación Ciudana Inc., Justo Méndez Arámburu to a digital magazine in the island (Puerto Rico Te Quiero). Luis Omar García Mercado, a community leader, told a national newspaper (Primera Hora) that after Hurricane María and the earthquakes, they learned that "if we don't do things ourselves, none one else will do it".
VAMOS Concertación Ciudana Inc expects to reach +40 individuals, within the target population in three months.
According to experts, it is the elderly population that is at most risk of death, especially those older than 70 years old. In Puerto Rico, 21% of the population is 65 years or older, many living under health, economic and social vulnerability. This population has been impacted negatively since Hurricane Maria and the most recent earthquakes in the South Region of Puerto Rico. Many of them living alone and under dire circumstances. So, the challenge is to identify where this population lives to provide access to education, hygiene supplies, and medical services to minimize their risk of being infected with COVID-19 and save every LIFE.
We will provide philanthropic investment to, initially 5 to 10, health community clinics (330 Centers) and community based organizations that can reach approximately 500 elderly, to strengthen during the following three months their work with this aging population, including: reaching out to the elder population by phone to learn about their health status, provide education and preventing services, including the administration of COVID-19 tests, purchase and delivery of healthy food basket and medicines, and provide referrals to other community health clinics or medical institutions.
Links: