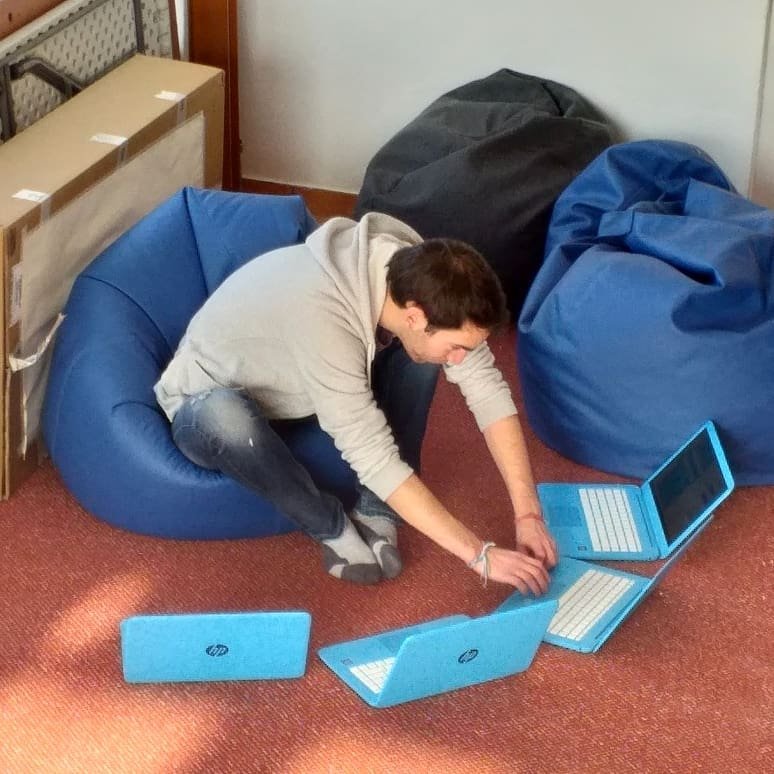 Funds raised by YouMeWe NPO go to Still I Rise.

We purchased a camera they had on their wishlist. While they are getting more computers, we would like to spread the NIGHTZOOKEEPER Software usage there.
Still I Rise is an independent NGO that operates on the island of Samos, Greece. We run an educational program for refugee children fleeing from war and persecution.
In August 2018, we formally opened Mazì, the first youth education center for displaced refugee youth ages 12-17 years living in the Samos refugee camp. This center provides a safe place for students to learn and grow during their time on the island. Our youth center is named 'Maz'' which means 'together' in Greek. It was crafted with refugee student input, local engagement, and the hard work of many volunteers. We currently cater to 200 refugee children.
Our vision is to care for and protect children, help them realize their full potential, and offer them a fair chance in life. We see the worth of people from all countries and backgrounds and we shout the value of education for children--whether in an orphanage or a refugee camp.
We want children to survive and thrive in Europe, and Mazi strives to act as a bridge between the horrors of their past and a brighter future.
Still I Rise is committed to building an organic and supportive community for learning that will give children the necessary tools to become functional and even influential members of society. We have caring teachers and volunteers who mentor learners.
All children deserve equal chances to thrive through education.