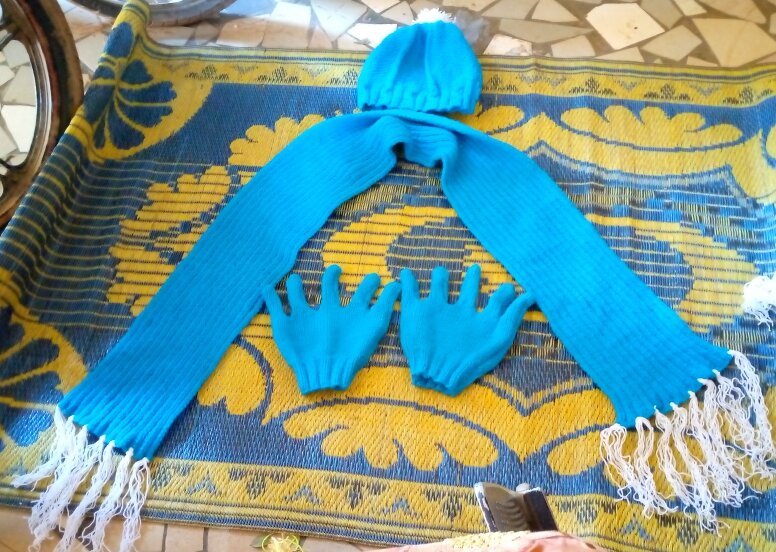 From January until September 2022, the security situation and the cost of living crisis has worsened. This has had a significant, negative impact on the population in general and in particular on people living with a disability. The consequences of all of these pains/evils has meant that production and sales of our Art and Craft pieces has been very poor.
Despite all of these pains/evils Tigoung Nonma was able to carry out some activities such as:
Committee meetings, executive board meetings, General assembly, organising awareness raising, participating at meetings, mobilizing funding, professional development of members, obtaining a new official title which is " Société Coopérative simplifiée Tigoung Nonma" shortened to SCOOPS / TN. But certain legal documents are still in process.
II Activities
II.1 Committee and other meetings
TN's committee and executive bureau held meetings to establish TN's activities and participated in meetings with partners.
II.2
Following an order from the National federation of craftsmen and women of Burkina Faso (FENABF) TN sent across a list of 60 female members to participate in training in knitting with a machine. This activity comes under economic independence of women. This training should take place in October 2022.
Through coordinator and president Zoénabou, TN was a co-trainer, training 25 members of an organization called NONG-TAABA of people living with a visual disability, in a village called TAMSE in the region of Bazèga. The training was about working within associations and their administrative management. The training took place over 5 days. During the training the coordinatrice shared her experience of life in an association with the participants.
CABES provided 10.10kg of cotton for spinning by hand. The coordinatrice and president of the cooperative guided the ladies whilst they were learning this new technique. Many women are interested but are not able to spin 1kg in 2 days.
A training on the use of the machine Rouet for spinning is planned and programmed from the 3rd to the 5th October for the benefit of 15 female members 5 of whom are not disabled.
II.3 Mobilisation of funds
II.3.1 TN received 07 orders of the following pieces:
Soft toys, cotton spun lampshades, bags and baskets, pyrography, face masks, a woven top made of African fabric, a ladies leather handbag, a ladies purse and knitted gloves hats and scarves sets.
II.3.2 Catering Service
During this period TN benefited from a total of 2 catering service orders; coffee mornings, lunches and cocktail events of which 7 invoices have not yet been paid.
II.3.3 Tigoung Nonma on GlobalGiving
During this period TN hadn't sent reports to the site. TN also did not receive any funds from GlobalGiving.
II.3.3.2 The new headquarters of TN
No further renovations have taken place in the new headquarters.
Our priority for the headquarters is to construct workshops, install electricity in the buildings and workshops.
II.3.4 Looking for partnerships
In order to find solutions and partnerships, TN contacted a Burkinabé student living in Taiwan. After some exchanges on social media and sending photos of our work to the student, his teacher and the student came to visit in July to meet Zoénabou, as part of a humanitarian programme. It was their first research trip on the ground in Burkina Faso in Africa. This visit included exchanges about life within the Tigoung Nonma association, exchanges with members and the objective of their visit.
II.3.5 Information and awareness raising meeting with members
TN's executive office organised a general assembly on the 29/09/2022 but many were not able to travel to the meeting for different reasons. Around 20 members were not able to attend.
During the meeting, the following points were discussed:
Informing and exchanging with members on TN's current situation and welcoming suggestions to help TN progress
Informing members to prepare for the "Salon International de l'Artisanat" de Ouagadougou (SIAO) which is due to take place from late October until November 2022.
Awareness raising of members on rights of people living with a disability, how to protect yourself from news forces on social networks, avoiding at risk zones of insecurity.
During these exchanges Zoénabou asked members to think of a collective activity that the co-operative could carry out together. The following was decided:
Organising 3 days of craftwork designed by people living with physical disabilities due to take place in October 2022. We will include the following activities:
- Exhibit and sale of products
- Catering service
- Awareness raising on problems faced by disabled people and factors like security problems and cost of living in Burkina Faso
- Research and welcome different sources of donations to support our members and internally displaced people.
II.4 Goals reached
Among the orders received for craft work, TN was able to contribute to the financial autonomy of 20 members ; and of those received for the catering TN contributed to the financial autonomy of 24 members. Overall these activities allowed the cooperative to pay for certain overheads like: administrative documentation, electricity, water, communications, petrol for shopping.
Awareness raising was carried out with 20 members of the co-operative on the rights of people living with a disability.
Training was given to 25 members of the association SONG – TAABA in the village of TAMSE.
TN received its new official title: Société Cooperative Simplified to Tigoung Nonma abbreviated to " SCOOPS/TN".
II.5 Difficulties faced
Worsening threat on security, cost of living crisis and poor sales of our products are impacting negatively on the activities of the association TN and of SCOOPS/TN.
Difficulty of meeting with all members.
No reports being submitted to GlobalGiving for the indicated period.
TN has not received any money from GlobalGiving during this time.
No large orders for craft pieces.
Slow administrative process for new commercial status.
TN has 4 unpaid invoices for our catering service. This is because we do not yet have the above forementioned documents.
TN is still in the rented location which is negatively impacting on its resources.
Insufficient funding to complete the construction in our new headquarters.
II.6 Conclusion
Firstly we would like to present our apologies for not having transmitted reports during the indicated timeframe.
Here we present the global activities that TN was able to carry out. We would like to thank our partners and our clients who are working with us for the wellbeing of the cooperative.
Despite the difficult security situation in Burkina Faso, the cost of living and poverty, the leading members of the co-operative and certain members remain resilient. We still remain determined for the survival of our organization TIGOUNG NONMA (STRENGTH THROUGH UNITY) and our Co-operative society "SCOOPS/TN."