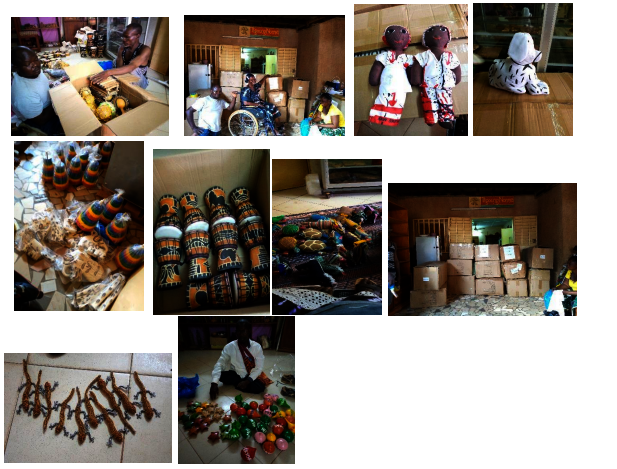 Introduction
From April 2021 to December 2021 TN was able to carry out certain activities such as:
Holding committee meetings, holding executive committee meetings, participating in meetings with our various partners, facilitating members' professional development, meeting with local partners, obtaining contract of sale from the state by Tigoung Nonma for its' business organization.
2. Activities
The committee and the executive committee held meetings as part of TNs activities.
We participated in reunions with partners such as La Federation des Artisans de la Région du Centre (FEREAC) ; Le Ministère de la Femme de la Famille de la solidarité Nationale, Le Ministère de la Famille et de l'Action Humanitaire.
Certain members of TN's executive committee attended a meeting with several members of the FEREAC. This meeting had as its objective to better understand TN as an organization and how the Federation will be able to guide or support us
3. Mobilisation of funds
TN has had no new members since at least April.
10 members paid for their annual membership.
4. Sales and Craft Orders
TN benefitted from Crafts orders from the following organisations:
CABES/GIE, Minstere de la Femme, de la Famille et de l'Action Humanitaire, du l'Humanité & l'inclusion et de LAFI Burkina. A Large order of children's toys was processed for Humanity and Inclusion..
5. Catering Service Orders
Orders received from the Ministere de la Femme, de La Famille, de l'Action Humanitaire, l'union Nationale pour la promotion des Assoiations de Femmes Handicapées du Burkina, from individuals too.
6.Professional Developement
20 of TNs members benefitted from having business cards made for them. This was facilitated thanks to TNs partnership with CABES/GIE
6 of TNs members benefitted from training in making new products, using offcuts of Danfani Pagne. This training was realized with CABES/GIE.
We had planned a project on Craft work and raising awareness on the rights of those living with disabilities which was to go ahead on the International Day of Awareness for those living with disabilities (03 December 2021). However, insecurity in Burkina and terrorist killings had a negative impact so we have rescheduled for 2022.
7. Difficulties faced
The biggest difficulties are:
The growing invasion of terrorists in Burkina Faso
Killings and atrocities in different neighbourhoods in Ouagadougou sowing the seeds of fear in our members impacting on TNs activities.
Difficulty in meeting with all members of TN
Poor sales in TNs boutiques
Poor mobilisation of resources on GlobalGiving
Insufficent funding to finish constructions in the new headquarters
TN continues to rent its headquarters which is having a negative impact on our resources.
8. Results
With the different orders received, we have been able to contribute to the financial autonomy of 26 members.
The determination of certain members, the solidarity of members surrounding TNs management.
9. Conclusion
Despite the volatile security situation, the global Pandemic and other evils, in Burkina Faso, we, the committee members and other members of the co-operative remain determined to obtain our objectives.