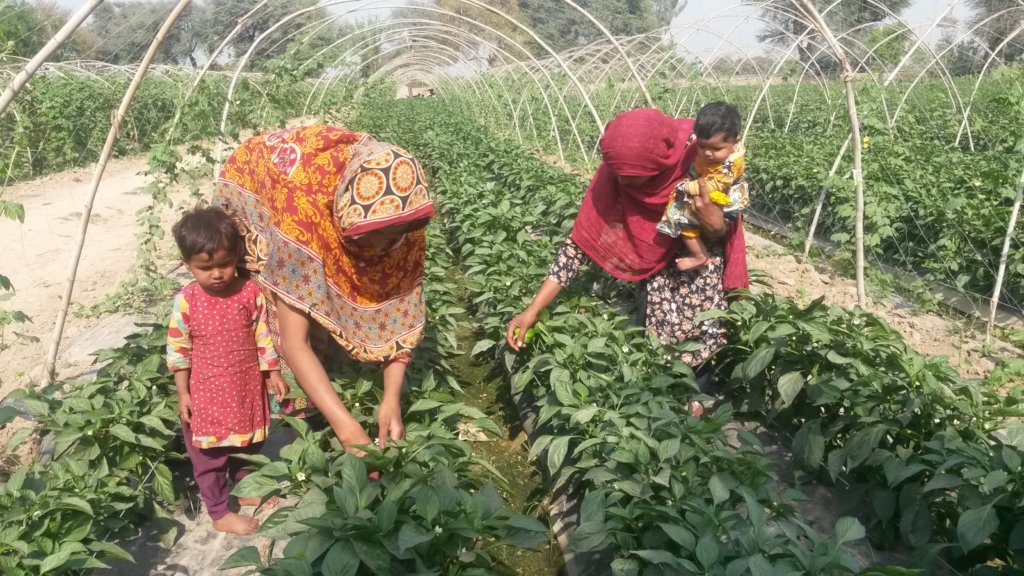 Dear Friends,
Thank you for your support and your donations.The project has been successfully achieving results and the loan of Pak Rupees 70,000 ($680) has be given to the next group in July/August 2018 in Tehsil Samundari/ District Faisalabad.
There is also a sad news that one of the beneficiary Naheed (left in the pictures given below) a mother of 4 children, who was the part of the vegetable group died during the birth of her baby child. Fortunately the baby has been saved.
AWARD has received many applications from number of groups and the organization has also considered the previous application which for some reasons were not been selected .The project staff has briefed the participants about the rules for applying for the loan and the benefits of growing vegetables.
Please note that the amount given to the beneficiries is totally interest free. Once the amount is paid back it will be given back to the other group.
The beneficiaries had grown capsicum and brinjals for the upcoming season. The demand of these vegetables are high and it is selling like hot cakes giving a good profit to the beneficiaries.
The previous beneficiares are happy about the profit they received during the season and wishes to continue their businesses. The new groups intend to grow Raddish, corrainder, Cucumber, Green peppers, Brinjals, Green Chilli.
There has been a serious decline in the donations during the last quarter. Therefore we request all our donors and supporters to help AWARD to reach its target and to help promote the Vegetable Farming amongthe poor women to support them. The project has very much changed the life of many women because of its sustainability