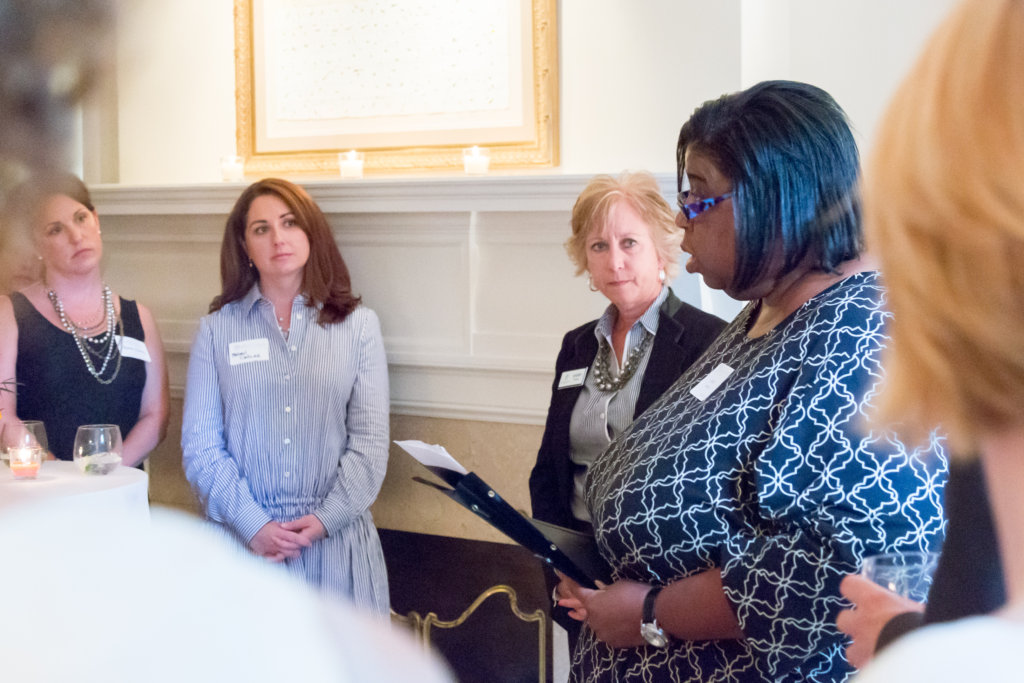 Jaclyn is one of those WEN graduates we will never forget -- her journey in getting to WEN, her fearless mindset, and her courage to speak to others about her experience is exceptional. We want to share her journey today. The following is from Jaclyn's essay that she read at graduation.
"On November 15, 2014, the life I had been living as a consummate worker bee came to a halt. The last 16 years of getting up every day, going to the same place, interacting with the same group of people and getting a paycheck all stopped. I was terminated.
I thought I would rest my mind, body and spirit, regroup in a few months and everything would be okay. It was not. I really did not commit to a job search until April. I had every confidence I would find employment, especially with 27 years of experience and knowing all the players in my profession. I believed a door would open for me. It didn't.
The journey to WEN began in April and culminated on a July evening when I made a phone call that would change my life. By the time I made this call, I couldn't leave my bedroom -- I was scared, felt unworthy and had nothing but negative thoughts about myself. When I finally picked up the phone, I was told in a kind and reassuring voice to come in and register. I felt a wave of peace.
I remember the day of orientation so well - sitting with these other women, I wondered what I was doing and wanted to run. But I stayed. The flood gates of emotion opened, a feeling of connection came over me, and my a-ha moment came when each woman introduced herself and talked about her journey to WEN. I realized at that moment that I was not alone, and if I put in the work, I would be supported. The energy of these women in the room made the light shine just a little brighter that day. I felt I was listened to, I was energized to come back to the program, and I actually looked forward to getting up the next day.
I attended many workshops during my time at WEN -- I cannot convey how thankful I am for the wonderful women who gave their time to uplift me and solidify the decision I made to come to WEN. My journey to WEN has given me pride in myself, the confidence to move outside of my comfort zone and the support of women I will stay close with for life. My personal journey has been blessed with an offer of employment. With the tools I was given at WEN, I'm ready to move forward."