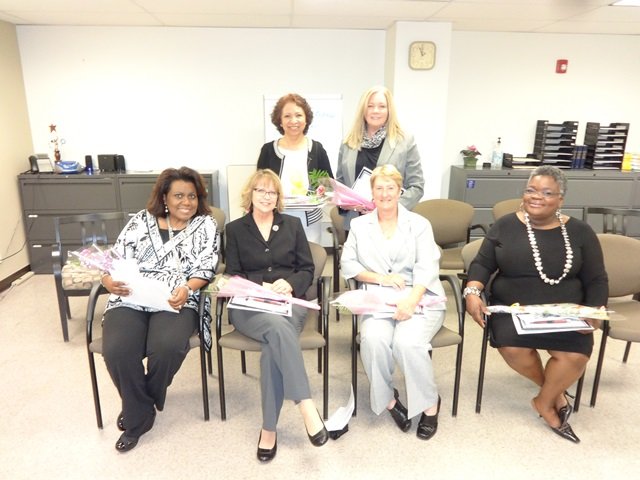 Chronic and persistent poverty and unemployment (or under-employment) is a prevalent situation for many of the women WEN serves. Over 80% of WEN clients live in the state of Missouri, where the economic status of women is a real concern. In January 2015, a report released by the Women's Foundation of Greater Kansas City and the University of Missouri Institute of Public Policy found that, out of the 950,000 Missourians living in poverty, 55% are women.
WEN clients are not only facing un- or under-employment; they experience gender pay gaps (making 71 cents for every dollar earned by a male in Missouri), child care and transportation conflicts, inadequate health care/insurance, and lack of access to or knowledge of available services and support. Approximately 75% of WEN clients have incomes below the federal poverty level and 40% of WEN clients are the sole provider of income for a household that includes dependent children. Fifty two percent of clients served during 2014-2015 reported a household income of under $10,000 -- less than the current federal poverty guidelines set for a 1-person household, which is $11,770.
Approximately 27% of clients report income between $10,000-$19,000, and 11% report a range of $20,000-$29,000. The remaining 10% have incomes upward of $30,000 per year. The following statistics illustrate the dire economic status of the women WEN serves. Between April 2013 and June 2015:
Average FICO credit score was 578, with the lowest score being 416;
Average monthly net income was -$333.39, with the lowest net income being -$2,745;
Average net worth of -$16,795, with the lowest monthly net worth being -$224,929;
22% of clients who completed a credit report discovered they were completely unscored;
The average number of outstanding collections was 5.3, with the average amount of debt in those collections being $8,395.
When we consider these income levels along with the amount of debt held by a WEN client, it's clear that our clients are struggling, and many are losing the fight. Increasing debt makes it difficult to emerge from the cycle of poverty, even after finding employment.
WEN takes a proactive approach in shaping our clients' future careers and financial stability with a highly personalized program that addresses their talents and challenges on an individualized basis. What we do is bigger than helping women find jobs. At WEN, we help each woman build a set of job search skills that enable her to rebuild her future on a strong new foundation.