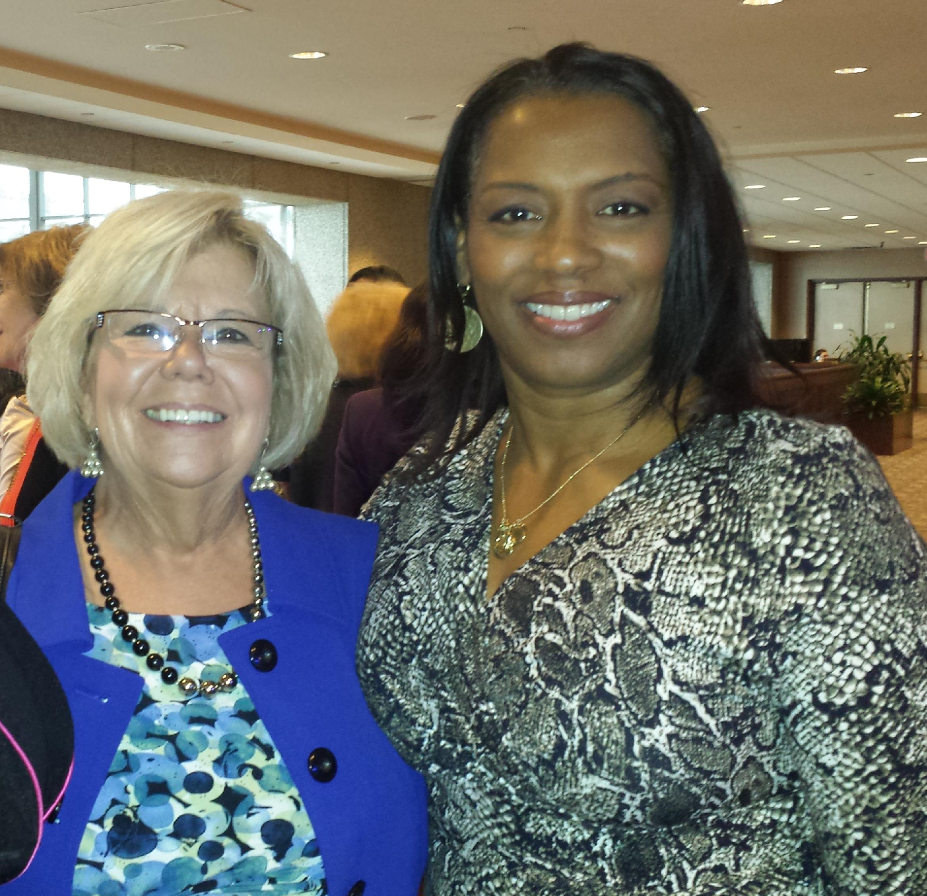 Volunteers have always been an important element of WEN's mission and goals as an organization. Our ability to effectively serve our clients through their life-changing journeys has touched the lives of hundreds of volunteers who have served WEN over the years. The impact WEN has on our volunteers is illustrated in this month's volunteer spotlight of Marti Kernodle and Phyllis Collins.
Marti Kernodle began volunteering at WEN in 2010, presenting diversity workshops to the clients. Marti had been associated with the Women's Business Center and, during her volunteer tenure at WEN, she presented "Workplace Diversity: Appreciating Differences" and "Decoding Generational Differences in the Workplace" workshops.
Marti says "I truly believe that what keeps WEN going is their great staff and their great group of volunteers. In knowing that, I was always looking for other good people to add to the depth of the volunteer base." In her quest to deliver fresh, relevant volunteers to the organization, she immediately thought of Phyllis Collins. Marti knew Phyllis to be a great trainer, speaker, leader and dear friend. In order to introduce Phyllis to WEN, she invited her to the 2010 WEN luncheon as her special guest.
According to Phyllis, "My good friend Marti Kernodle invited me to the WEN Luncheon in 2010 and said, 'I think you need to take a look at this organization'. She believed that the same personal development training and coaching I provided my business clients could be provided to the clients at WEN - to help women transform their lives at a time when they needed it most". During the luncheon, Marti introduced Phyllis to Lynnette Williams and Sherry Turner. Two months later, Phyllis began to volunteer at WEN by facilitating a workshop called "Facing Your Fears & Winning Your Inner Game". It was a volunteer match made in heaven for Phyllis, who says "I get to witness the continual transformation of the WEN clientele and hear about their successes following the program. Four years later, I was honored to become a WEN Board Member. In 2015, to thank Marti for her introduction to this organization, I invited her to be my special guest at the luncheon."
Women's Employment Network is extremely thankful for all its volunteers and friends that spread the word about our good works in our community. Thanks to our Global Giving donors, WEN can continue these good works and keep helping women help themselves.
Links: