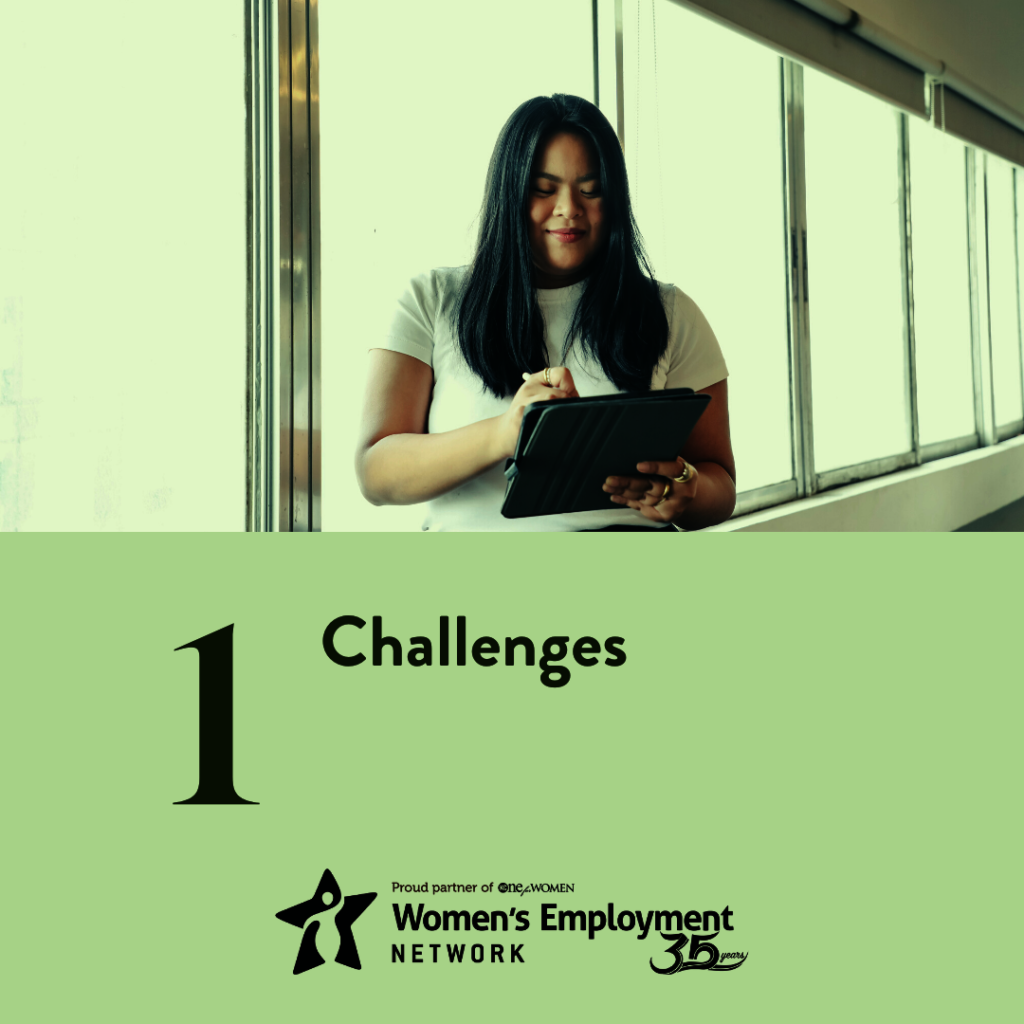 The Covid-19 pandemic began changing the way we work almost a year and a half ago. Since then, the Women's Employment Network has had a front-row seat to the employment and financial challenges women have faced. Now, vaccinations are more available and public health and government recommendations are responding with more changes for the way we work.
A quick look at the news will show you a flood of reporting on the economy, jobs, and household finance. WEN's mission of helping women achieve economic self-sufficiency through sustained employment is greatly affected by all of this change. We wanted to share our perspective as we look at a new wave of challenges for the women we serve.
Many women are ready to look for jobs, and more employers are eager to fill open positions. May's jobs report shows a stronger employment recovery than many economists predicted, but you've also probably seen reports of a "worker shortage" affecting businesses looking to fill open positions, which some attribute to unemployment benefits. From our vantage point, the picture is a little more complicated. Some of our clients aren't quite ready to look for employment even if their jobless benefits end because they simply don't have the support structure in place to safely return to full-time work.
Challenge 1: Health & Safety
Vaccinations are a key to evening out worker supply and employer demands. Women may be unable to return to work that exposes them to Covid-19 because they or a household member may be among the millions of immunocompromised Americans who cannot receive the vaccine or for whom it will be less effective. 43% of Missourians and 48% of Kansans have received at least one dose of the Covid-19 vaccine, but children under the age of 12 are still ineligible to receive this protection.
Challenge 2: Vaccine Logistics
Women are more likely to work in the retail, service, and hospitality sectors which often don't include paid time off to go get the vaccine, or for any time they may need to take off for side effects they might experience after getting the shot.
Challenge 3: Child Care
WEN observes many of our clients cannot make a plan to find jobs until they have a reliable plan for child care and know what the 2021-22 school year will look like for their families.
Challenge 4: Transportation
The reduced capacity of public transportation means some women lack access to transportation to and from work they once had.
Challenge 5: Mismatched Supply & Demand
The supply of women looking for employment isn't a perfect match for the demand right now, just like businesses of all kinds have struggled with supply chain issues during this time of rapid change. Ask anyone who's turned a faucet back on after shutting off the water main supply. You might encounter no water, followed by an explosive spray of high-pressure water before it evens back out to a normal flow.
WEN is ready.
Since these challenges aren't going anywhere; neither are we. Over the past 35 years, our throughline through all the change has been our ability to meet a woman where she is, help her establish where she wants to go, and then support and guide her in that process.
Are you ready?
Now, in 2021, we're launching a new GlobalGiving project to lift up and highlight WEN's network of support, 35 years strong and more resilient to change than ever. Look on our organization profile for our 2019-2020 Annual Report to be published soon, and watch for our upcoming NEW GlobalGiving project. This benchmark year of giving is our moment to show you that your support matters to us and to the women we serve.