Project Report

| Dec 28, 2018
Allie's Journey Through WEN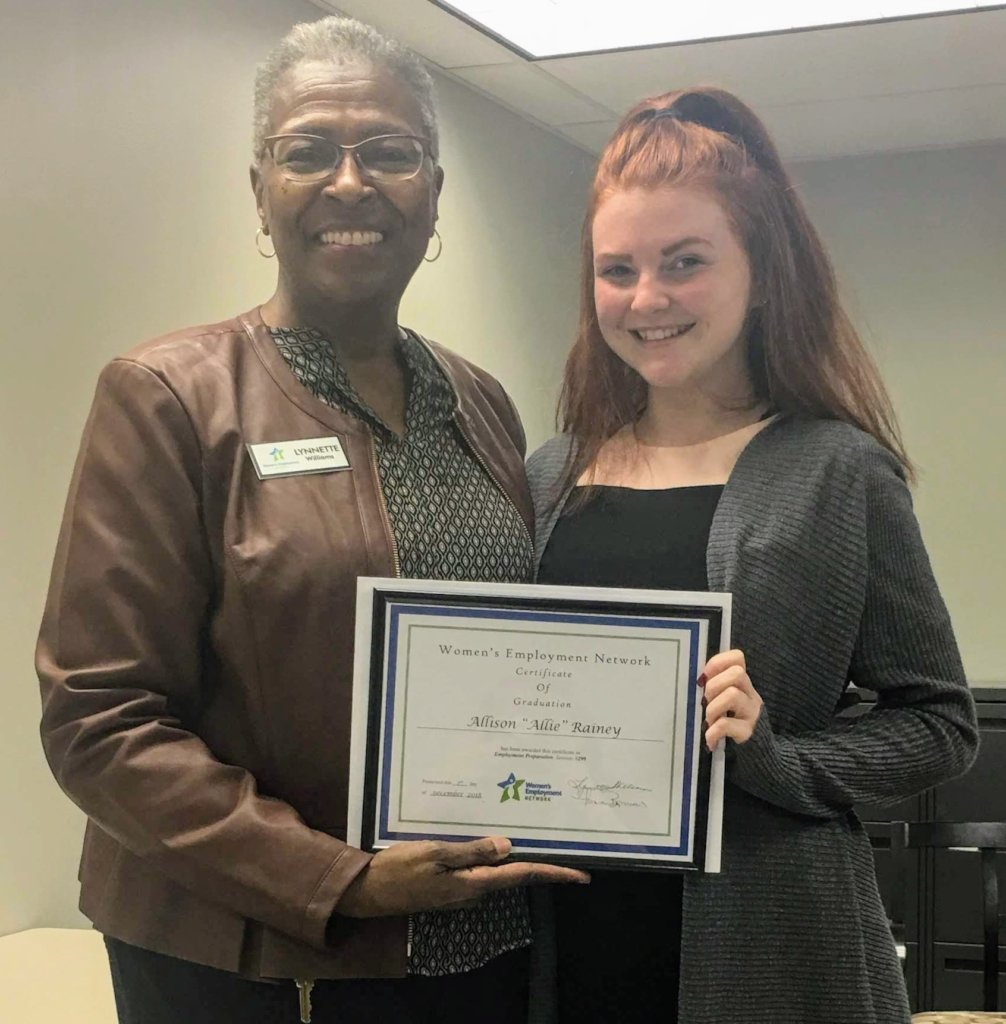 All my life, I always knew what I wanted to do when I transitioned out of my little girl phase. I've always wanted to become a nurse in the United States military. My dad's side of the family is very military-oriented, so I was into that as I was what they call a "daddy's girl." So, when I reached my high school career, I was in a program called Marine Corps Junior Reserve Officer Training Corps (MCJROTC). I absolutely loved it. This program taught me to become a leader, not just a follower. I made an extended family within this amazing program. Because I loved this program so much, it got me more ecstatic and intrigued on joining the real thing after high school. When senior year rolled around the corner, I got myself together and went up to the Coast Guard recruitment office to finish up the process to become a strong, vigorous Coastie. June 12th was the final date set for my enlistment. As the date got closer and closer and time was going and going, I became more enthusiastic about shipping off. I didn't realize, however, how different it would be compared to what I was used to. Man, was I in for a rollercoaster ride. Being away from family while on the other side of the United States was very hard for me. I ended up injuring myself and not completing the remainder of boot camp, and I was very hard on myself for it. I was putting myself down, calling myself a failure, and overall just bullying myself for it. I slipped into a big depression, one I haven't felt in 2 years. I just didn't know what to do anymore.
A couple of weeks after I returned home from boot camp, I set an appointment up with a therapist within my doctor's office. Her name is Kerry McCrae; I saw her a few times before getting up the courage to flat out tell her I have no plans on what I want to do with my life. I was unemployed, I had just moved and I didn't even have anyone to talk to outside of family. Kerry then informed me about a free, nonprofit program known as the Women's Employment Network. I felt I could give it a shot because what else was I going to do? I knew I made the right decision when I stepped through the door with a warm, welcoming smile from Ms. Audrey Williams. From that moment on, everybody at WEN made me feel like I was part of the family.
During the past 5 weeks working with everyone at WEN, I definitely saw a confidence rise. Before entering the program, I didn't know how to feel and I was very introverted. After getting comfortable with everyone, my extrovert took over. Being able to communicate with not only the staff but all the other members of the program really brought me out of my shell since high school.
We did a numerous amount of workshops during the 5 weeks, including but not limited to Budgeting, Four Temperaments, Credit: On Purpose, Workplace Etiquette, Time Management and Goal Setting, Conflict in the Workplace, etc. I would say the most effective workshop I attended was the Four Temperaments workshop. Ms. LaToya Woods portrayed the information quite well and I definitely learned a lot about myself that I never knew before. I learned about Sanguine, Choleric, Melancholy, and Phlegmatic personalities. I learned that I am Sanguine-Choleric myself. Four Temperaments was definitely my favorite workshop I attended.
My experience here at Women's Employment Network was outstanding and very helpful. Before the 5 week phase, I did not know what I'd be getting myself into; if this program would be a scam or not. I realized it was more than just "get back on your feet and go." WEN actually helps you, even after you've graduated from the program and the ladies here are willing to help however long you need. With that being said, I plan on taking all the information about resume building, networking and financial stability with me, along with the help from the staff. I've built such great relationships with everybody in the program, and I believe that staying connected with everyone would be great and motivating for me.
My long-term career goals are simple. I would like to go back to school and go a different route in the military, major in Psychology, and pursue a career in Criminal Justice. With the help of everybody at WEN, I know I can reach my goal.
To wrap things up, I never knew I needed this program until it was almost too late. I am HIGHLY appreciative of the opportunity I was given to attend WEN and meet the women here. I will always consider WEN part of my extended family. Thank you, everyone, for giving me the opportunity to not only better myself but also better my future.
Links: