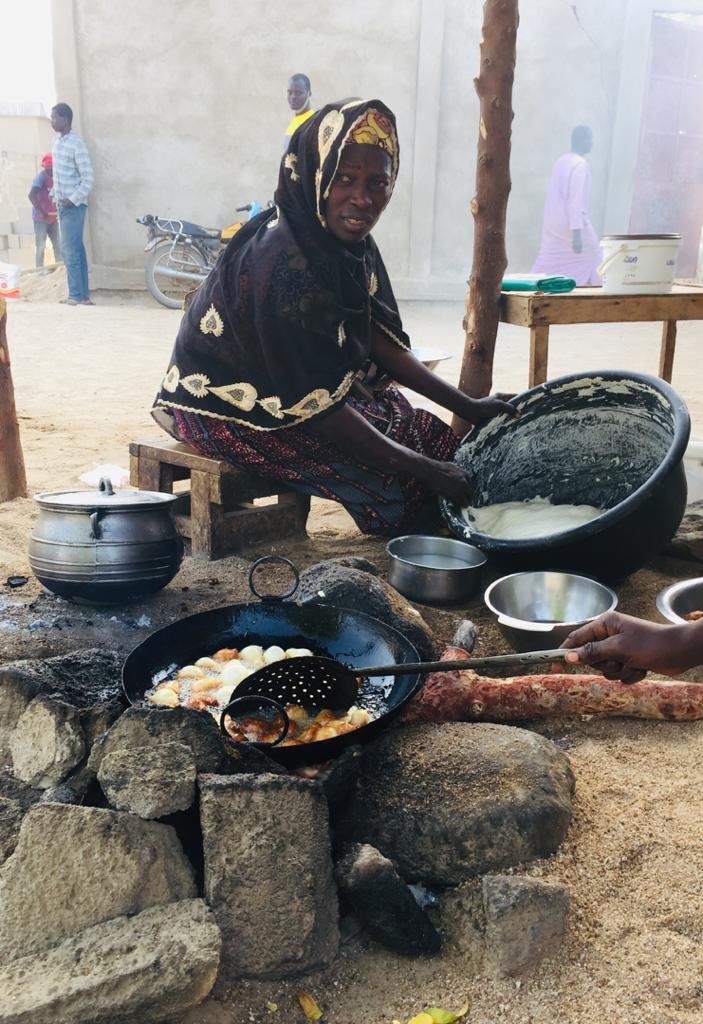 Summary
Women in the Far North region have always been marginalized and this has been accentuated by both armed and natural conflicts. Girls drop out of school and are sometimes forced into early marriages or devoted to mainly household chores. Most of them wish to gain financial autonomy but are usually limited by material and intellectual resources. EFA Cameroon therefore came up with a pilot project "Women for Small Business" ( WOSB) to in collaboration with the Maroua City Council empower vulnerable women and young girls. The scheme is aimed at assisting identified and willing vulnerable women to gain financial autonomy through small scale businesses. And improve community saving system.
The main objective is to assist at least 1000 vulnerable women and girls out of financial dependency through small business schemes in communities of Diamare Division, Far North region of Cameroon. And specifically, to: i- reduce the women and young girls' dependency vis-a-vis their spouses ; ii- increase beneficiaries' revenue through income generating activities ;iii- reinforce women rights to lucrative activities of their choices; and iv- stimulate feminine creative potentials in the wealth creation processes.
Activities Realized
So far, the following activities have been planned and realized in order to meet the set objectives
Information of Authorities ( communication and sensitizations)
Administrative and local authorities of Diamare Division were visited and sensitized and project documents submitted as part of the pre-liminary implementation process.
Targeting and Selection of Beneficiaries
05 communities of the Diamare Division were targeted and local authorities presented the well-established pre- selection criteria for identification and registration of vulnerable women and girl. Based on the pre-selection criteria a door-to-door registration was carried after which a total of 50 vulnerable women were selected to constitute the first set of beneficiaries for this pilot project
Launching of Program
Under the auspices of the Mayor of Maroua City, the project was officially launched on December 4, 2020 at the Maroua City Townhall. The ceremony was graced by the presence of the Lawans ( local authorities) of the 05 communities and the 50 selected beneficiaries.
- 05 metal secured metal cash boxes each containing the sum of 200 USD were symbolically handed 05 groups of women as per community ( each group comprised of 10 women each).
Capacity Building Workshop
To ensure the proper management of funds by each group, beneficiaries were trained on the following modules: marketing, the value of work, income management ( loans and refunding) and community management and social cohesion.
Testimonies
" I was amazed at the solidarity shown me when I took ill. Thank you, my fellow women, for showing so much attention. Thanks to the loan, I was able to save money from the profit I made from my petti-business of white beans, jujube, peas… I bought drugs for my treatment from the savings I made. I am indeed grateful to EFA Cameroon and the Mayor of Maroua City" Mido, a beneficiary of the Mbalgare neighborhood.
Sustainability Plan
Community perception and feedback about the pilot project was positive. EFA Cameroon would therefore take a step further with GlobalGiving to reach out to the set target of 1000 vulnerable women and girls' in the Far North region to empower them and advocate gender equality through the scheme that is already in motion.