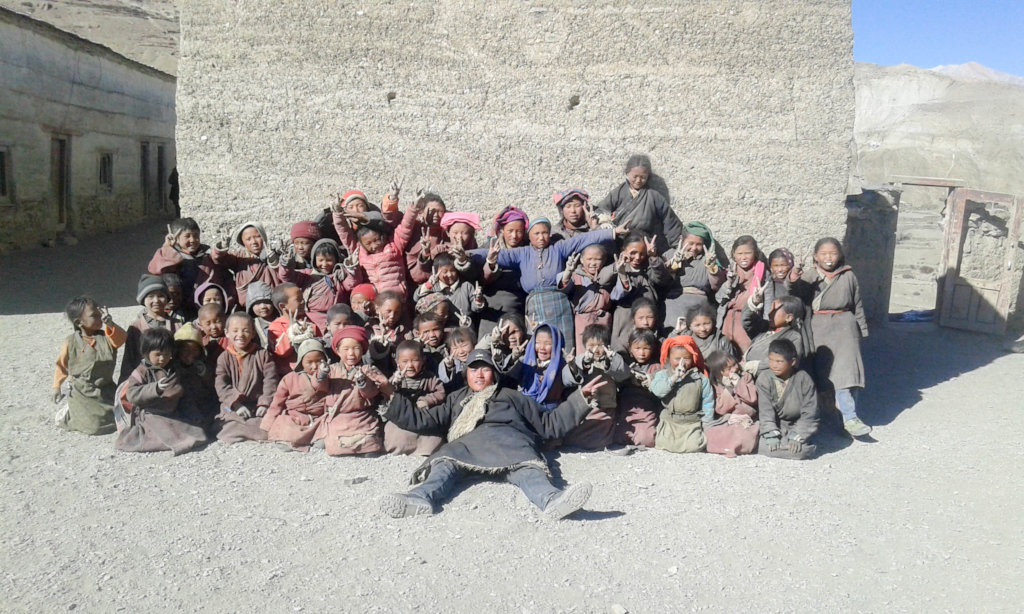 Publishing a quarterly report for our winter school project is fraught with challenges. Since there is no phone line or internet available in the very remote mountainous villages, we must wait for the report of one of our school coordinators, who returns to Kathmandu only once a year (in November / December). A journey from Saldang or Nyisal to Kathmandu takes at least 9 days even for locals (7 days hiking, 2 days by bus). We therefore ask for your understanding that our report can only be published a few months after the sessions. We hope that there will be a mobile connection available in the foreseeable future.
With this report we give a first overview of the winter school year 2018/2019 (November to April). The period started on 17th November 2018 and ended on 16th April 2019. The winter school session went smoothly without any obstacles and hindrances. And we achieved good results from our students with the cooperation of the dedicated teachers and staffs who worked selflessly during the whole session in those very harsh winter weather. This year altogether we educated 68 students; 30 boys and 38 girls attended the winter session from grade Nursery to Six and all the students were from Saldang itself.
And in this winter session, there was no participation of students from the neighboring villages such as Namdo, Karang and Komang like past years as the respective schools have started to run their own winter session recently. Also, those students who live nearby the school could stay with their parents and attend the classes during the daytime.
Students were given a week-long vacation during Sonam(farmer) Losar. A new approach during this winter session was, that teachers facilitated several introductory classes to adults of the Saldang village who were passionate to learn reading and writing of both Nepali and English language.
Find here the daily routine of the winter school in Saldang.
8:00 am - 8:30 am Morning Prayer
8:30 am - 9:00 am Break Fast #
9: 00 am - 12:00 am Morning Classes
12:00am -1:00pm Lunch Break
1:00 pm - 4:00pm Afternoon Classes
4:00pm - 4:15pm Teatime
This winter session we mainly had only two teachers, because one teacher attended an intensive special teacher training for some time in Kathmandu. Mr. Dawa Dhondup served as Tibetan teacher, where students were educated about Dolpo cultures, language and reciting prayers besides revision of summer session topics. Mr. Gyaltsen Lama mostly revised the rest of the subjects taught in the summer session. Moreover, both all teachers worked in development activities of our students' personality and external knowledge. Besides the teachers we hired a cook and a helper.
Next time I will report more details about activities and exams. As classrooms do not have any heating and it is very cold inside, children as much as possible are learning outside to enjoy sunshine.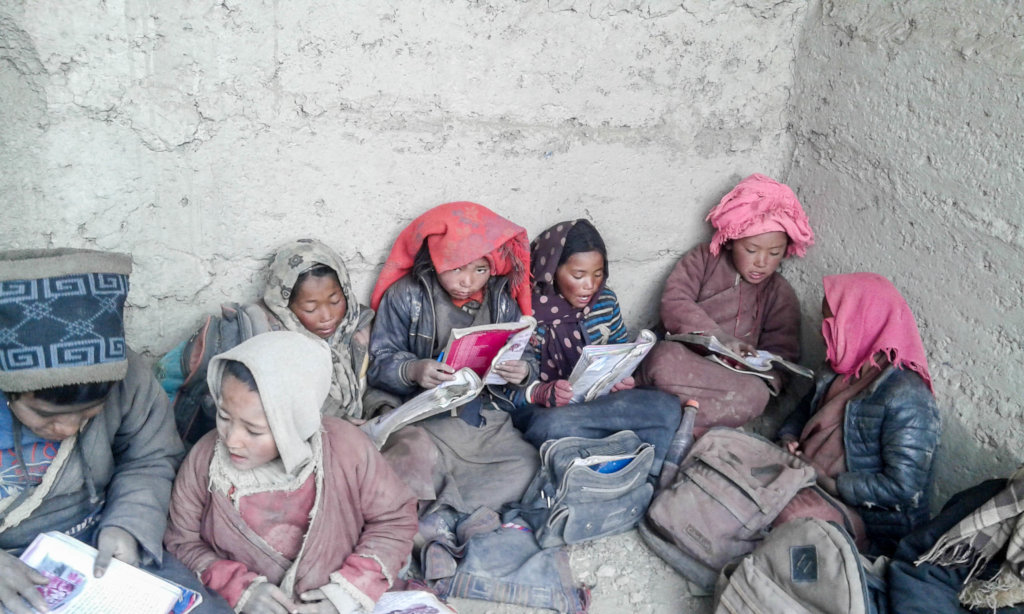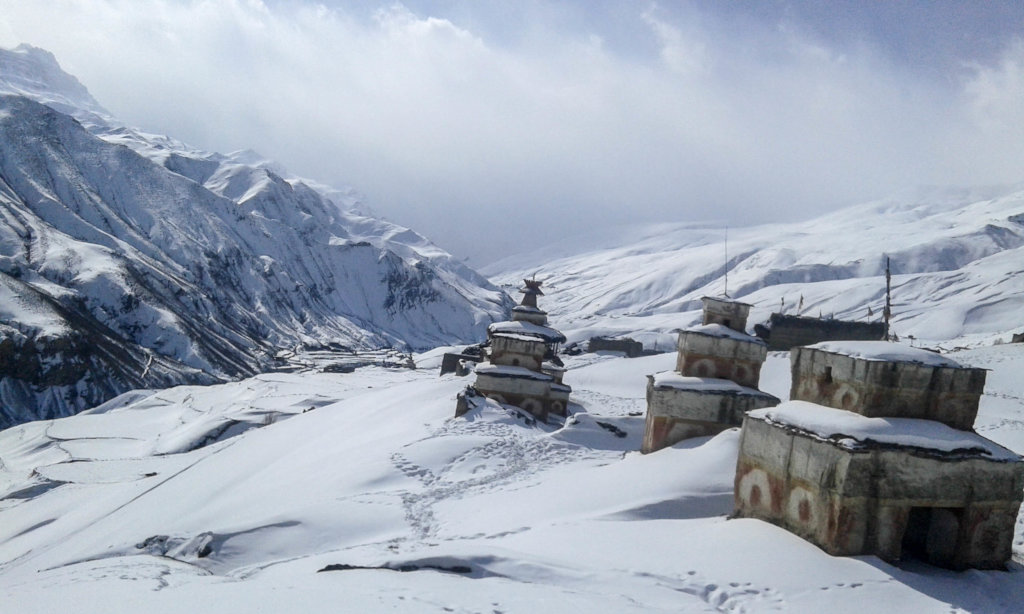 Links: