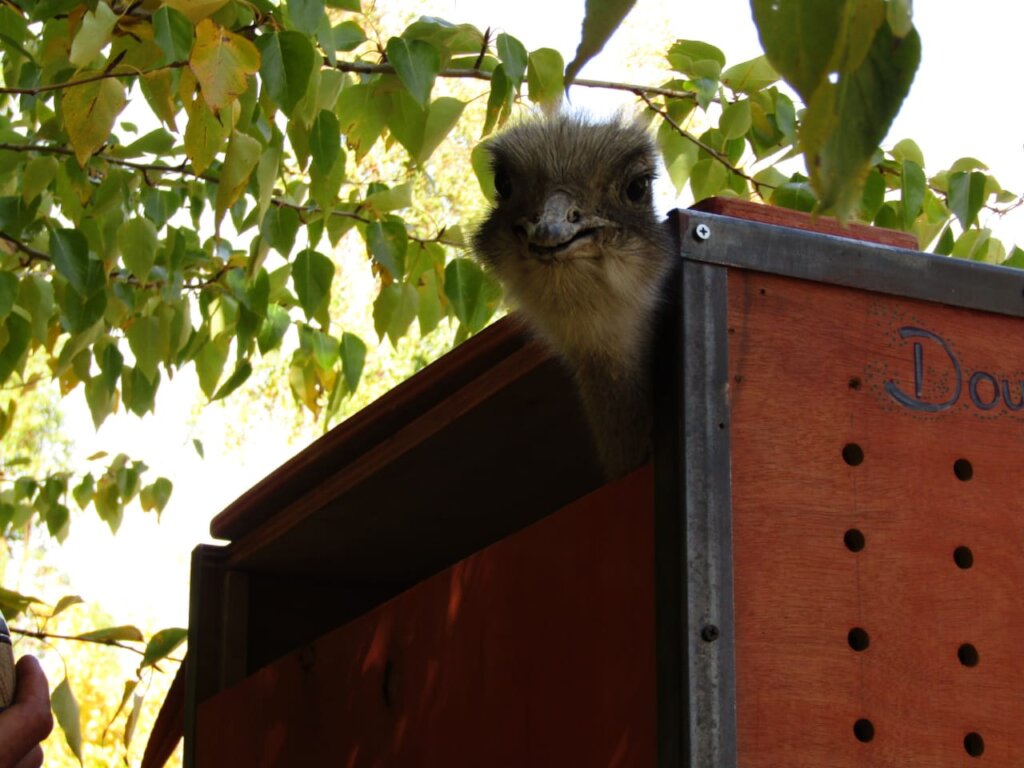 Today was a special day for Puesto Choique, located in the heart of the Chacabuco Valley in Patagonia National Park, Chile. The morning dawned clear, with a cold wind (standard for the season), and the six adult rheas at the breeding center were active, grazing, and attentive to their surroundings. That day, Douglas and Alas, two adult reproductive males, were taken to the handling pen and put in transport boxes specially made for each one of them. In two vehicles of the Rewilding Chile Foundation, plus the escort of a police automobile from the Baker police border, they left the breeding center after eight years. Both arrived at the center as baby rheas of approximately three months of age. When they reached adulthood, they began their natural reproductive processes, and during all these years, they allowed us to observe, learn, and be amazed by their social behaviors and wonderful parenting skills.
Letting them go was necessary. The opportunity to be parents in another place not only allows a new home for them but also brings their Patagonic genes and uniqueness.
The flight from the Cochrane aerodrome took them almost three hours to land at Osorno airport, and from there, they traveled by road to the commune of Futrono, where the Quimán Reserve Breeding Center is located. There, in a new environment, new individuals of the same species were waiting for them, with whom they will interact in the hope of new births.
That same day, in the same plane that would take these males to Quiman, 17 charitos from the last breeding season of the Quiman Reserve traveled to Cochrane airdrome. In the same way, they were placed in transport boxes very early in the morning. Their arrival at the breeding center was in the afternoon. We were anxiously waiting for them.
The opening of the four transport boxes allowed the 17 charitos to move, eat and drink after a long journey. They all arrived active, although somewhat disconcerted by the environment.
The flight of Douglas, Alas, and the 17 charitos is a drop of water in an ocean and a beautiful surrealist image. Birds that do not fly furrowed in flight the Patagonia to keep on a light that fights against a species's extinction.
I do not deny my mixed emotions, the deep sadness of seeing them leave flooded me. However, I also hold on to the feeling of joy of knowing that they have the opportunity to continue doing what they do best: being males, being Rheas, and being fathers.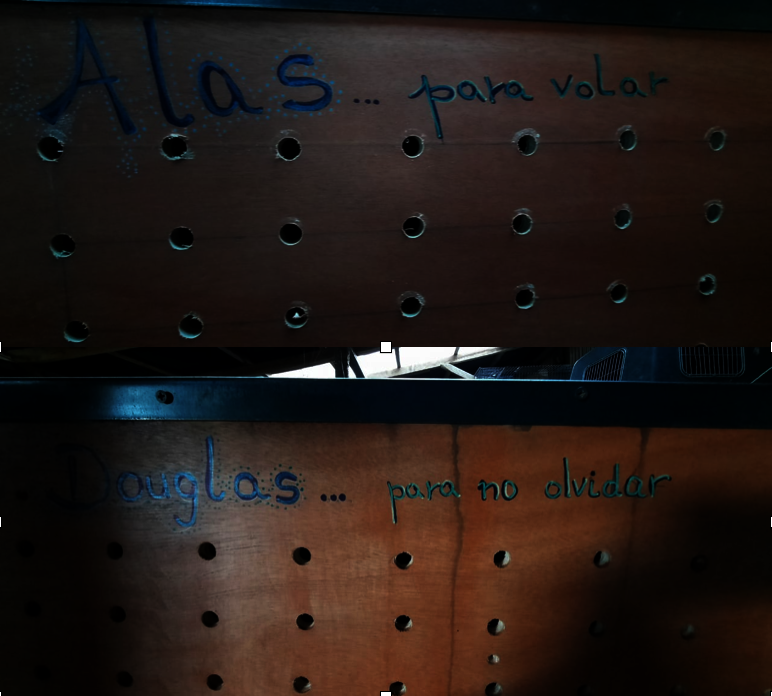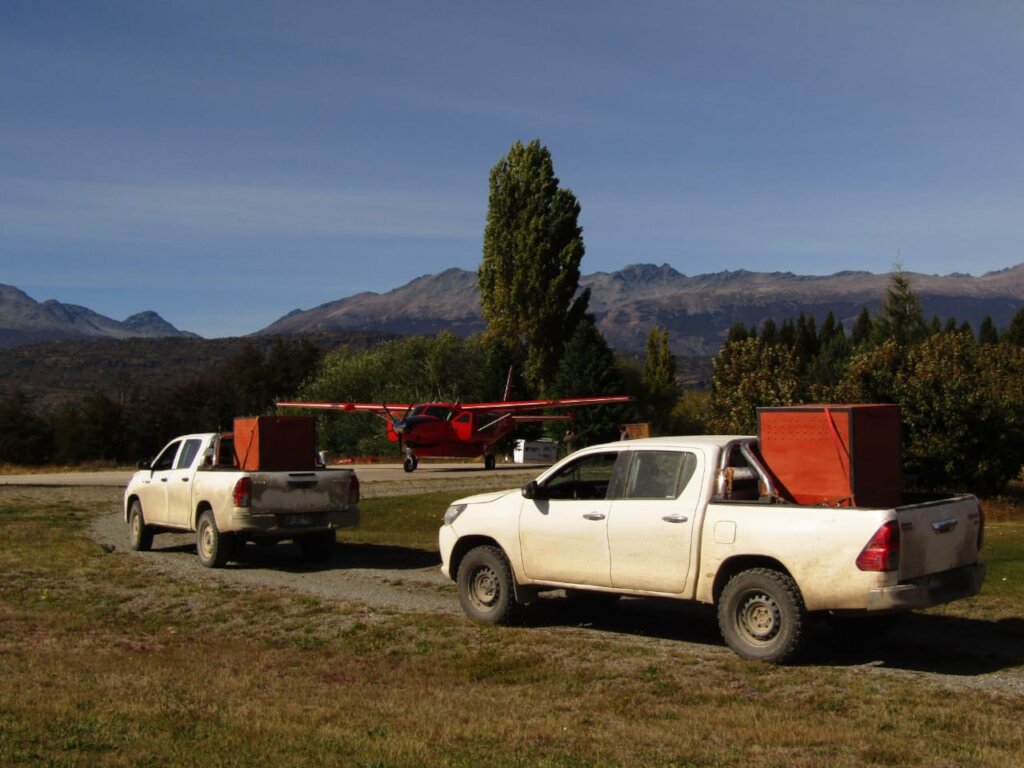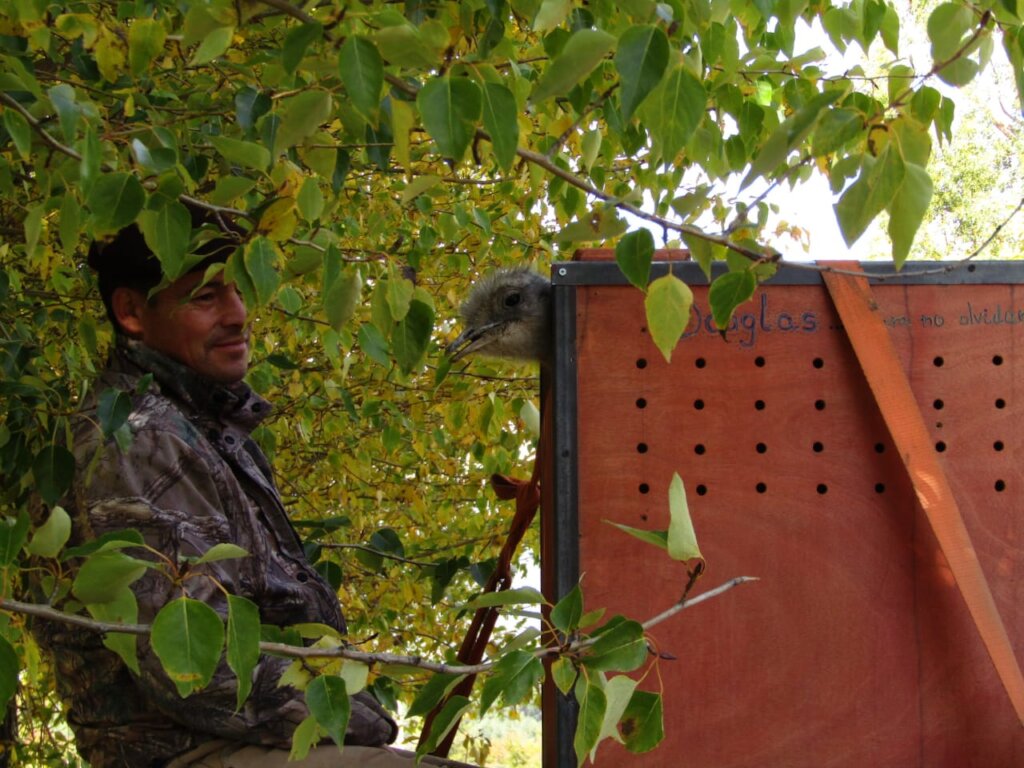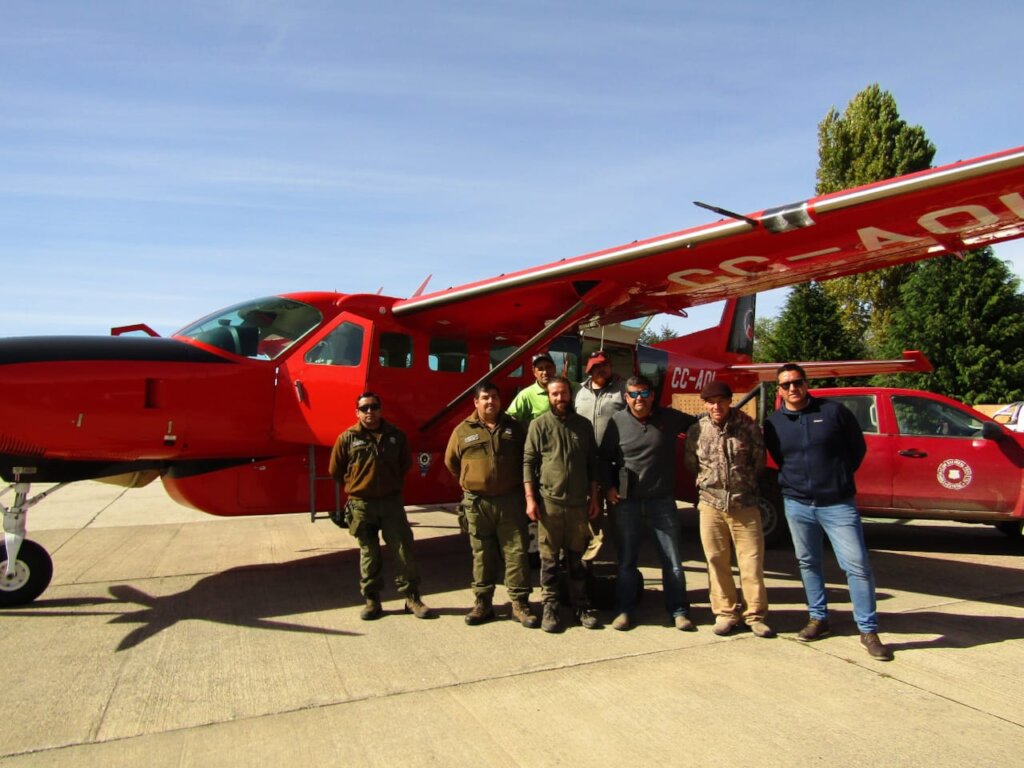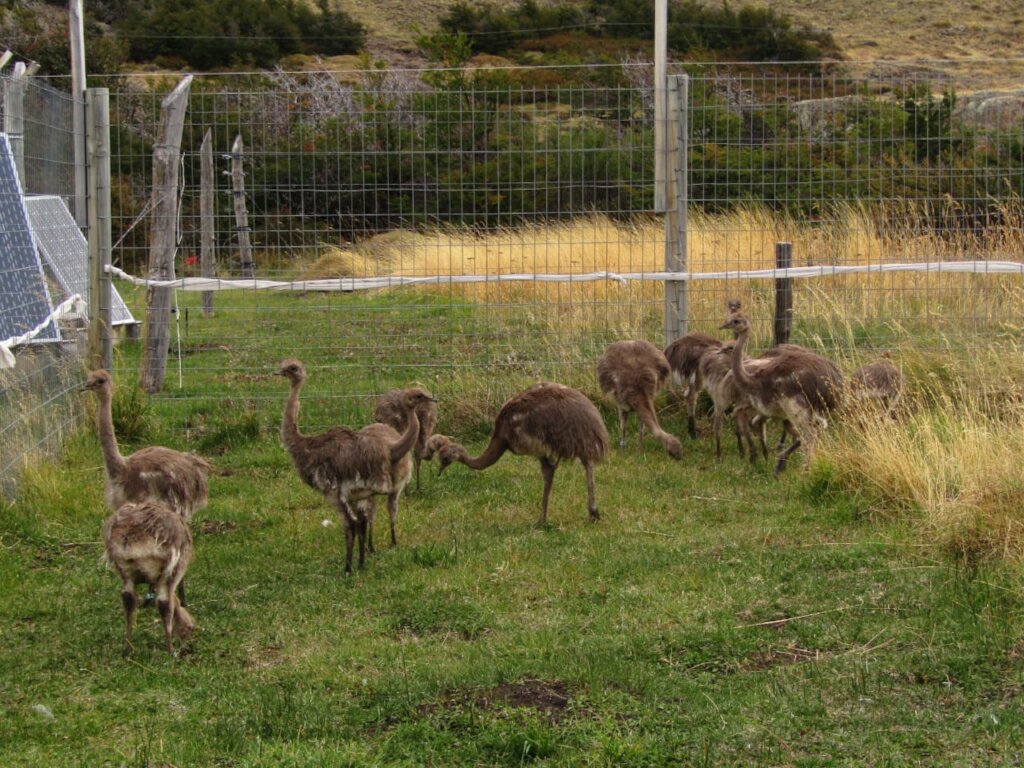 Links: