Project Report

| Nov 28, 2023
Meet Alas and Douglas, Patagonia National Park's superdads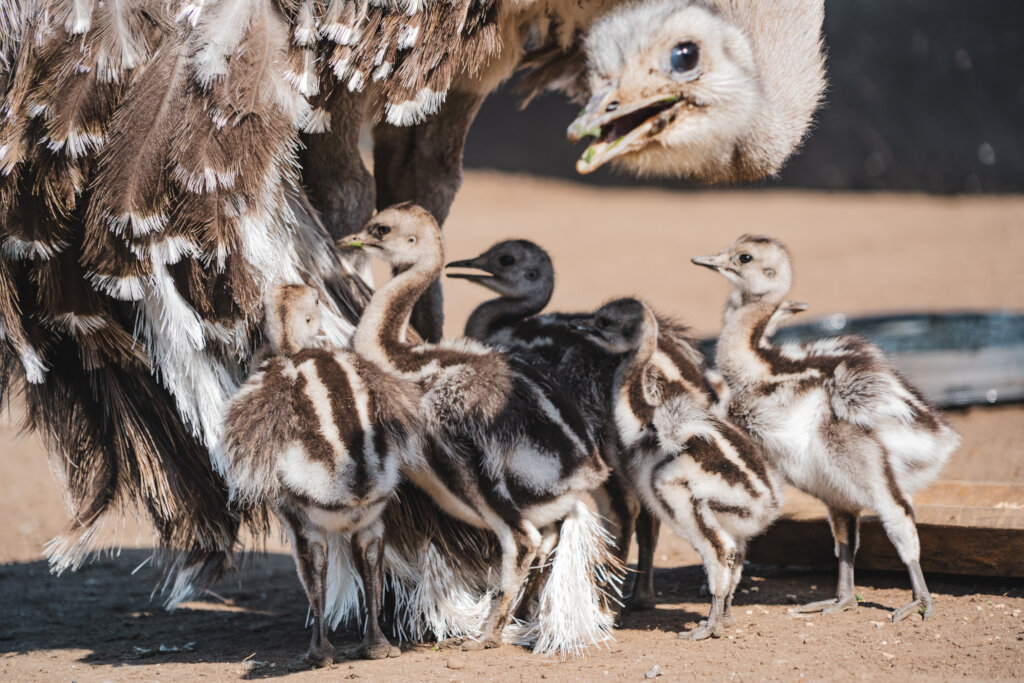 Alas and Douglas are two male breeders who, after successfully hatching and raising four broods at the Reproduction Center in Patagonia National Park, were relocated to enhance the genetic diversity of the population in the Quimán Reserve.
With the onset of spring, the nesting season for ñandu chicks has begun. Now, accompanied by this new generation of chicks, Alas and Douglas are embarking on their inaugural breeding cycle in this private reserve. Later, these young chicks will be transferred to Patagonia National Park, where they will freely roam the Patagonian steppe, contributing to the fortification of their species and the overall ecosystem.
However, the chicks born in the Quimán Reserve need to be robust as they face a significant climate change from their birthplace to Patagonia National Park, where the nutritional composition of their diet varies. This challenge is addressed through nutritional supplements such as energy shakes and a diet rich in nutrients.
These little chicks have a crucial mission: they will travel from the Quimán Reserve to Patagonia National Park to fortify their species population, enrich the genetic variety, and prevent local extinction.
Although the ñandu is classified as a species of least concern according to the IUCN, the Wildlife Species Classification Regulation (RCES) of Chile categorizes it as endangered in the Aysén Region due to its small and fragmented populations. Therefore, we have been working collaboratively for several years with the Quimán Reserve and other key stakeholders to recover the species.
Thanks to Alas and Douglas, a new cycle of hope and rewilding is set to begin in Patagonia!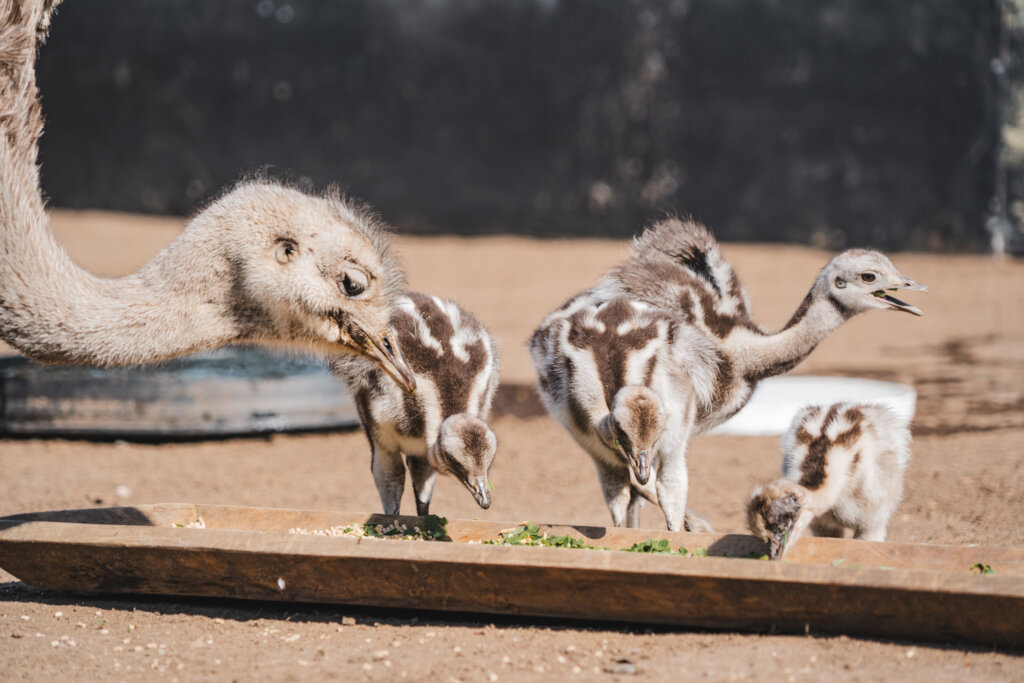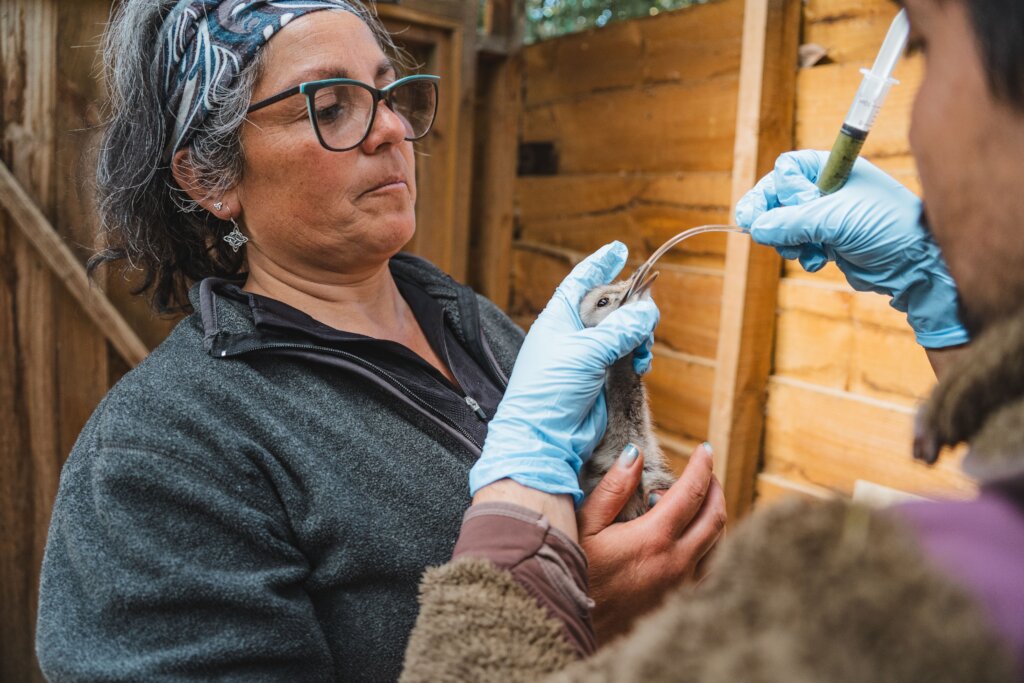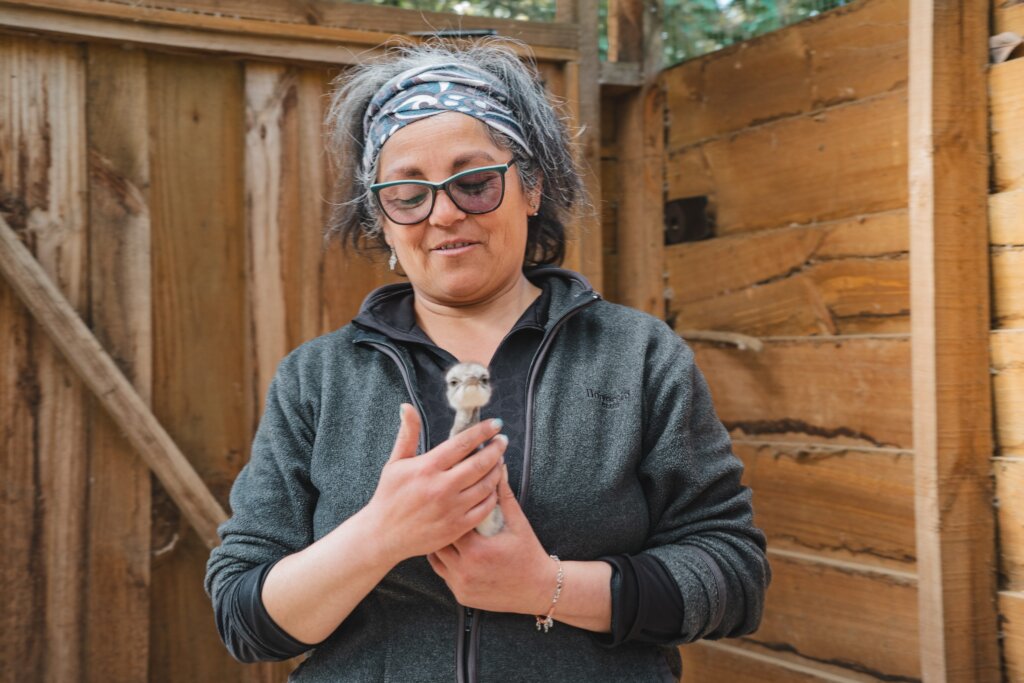 Links: