Like all other businesses and charities, Covid-19 has had an unprecedented impact on Wild Welfare. Over the last few months, due to the pandemic, our operations have been a little different than usual. From an inability to travel and provide field support, to a reduction in income as a result of the global financial downturn, we have had to respond quickly and strategically to identify ways to adapt to this new "normal" so we can continue helping captive animals and improve their living conditions.
Instead, we have focused on exploring ways in which we can disseminate training information remotely and have identified webinar hosting as an effective way to do this. As has been highlighted through the global pandemic, the need to move towards online learning modules and information sharing is now more important than ever to be able to deliver our training remotely to as many people as possible. We are currently in the process of transferring our field training activities online and are creating an online training toolkit that the entire team can use. Once travel can resume, these resources will complement and enhance our on-site training and in-field activities.
Another educational tool we are working on is our E-learning Programme. This is an exciting and unique online initiative in which standardised animal welfare and husbandry learning modules can be shared with animal care staff in our project countries to increase their skills and knowledge. This will have the potential to positively impact thousands of captive wild animals around the world and improve standards of care and welfare. We have currently completed 3 modules on behaviour, enrichment and nutrition. These modules have now been trialled and the feedback has been very positive. After the initial launch later this year they will be translated into Japanese with further translations into additional languages happening next year.
We're also currently translating a number of our Care for Us species manuals. Working with partners that cover multiple languages, these translated manuals will help with our on-going support. They consider important behaviours for different species, and how these behavioural needs can be met through appropriate animal care in captivity. They aim to encourage the reader to apply simple and easy concepts whilst engaging them in learning more about specific species. We have been translating them into Japanese, Portuguese and Thai and aim to provide them in more languages as we progress on our website.
We have also ensured that we can and have responded to COVID-19 related concerns from the public and partners about animals suffering in captivity as a result of the pandemic. Where possible we have been connecting funding partners to zoo/country emergency appeals. It has been a good demonstration of how our mission to unite animal welfare and zoo communities for creative and constructive action is helping support animals during this crisis period.
Finally, we are delighted to report that whilst our staff have not been able to visit in person, we have been receiving fantastic updates from one of our Partner for Animals facilities that we work with in Thailand. The enrichment devices they have installed following our last visit are encouraging all sorts of different behaviours such as foraging, resting and manipulation which are important for animals to express and experience. We particularly love the beds that are being made, allowing the animals to rest in comfort!
Your generous support for this project has helped us to build the foundations of this work and continue to provide much needed support for animals living in captivity around the world at this time of great uncertainty and need. We are extremely grateful and would like to say a huge thank you, and we look forward to updating you on our continued progress in our next report.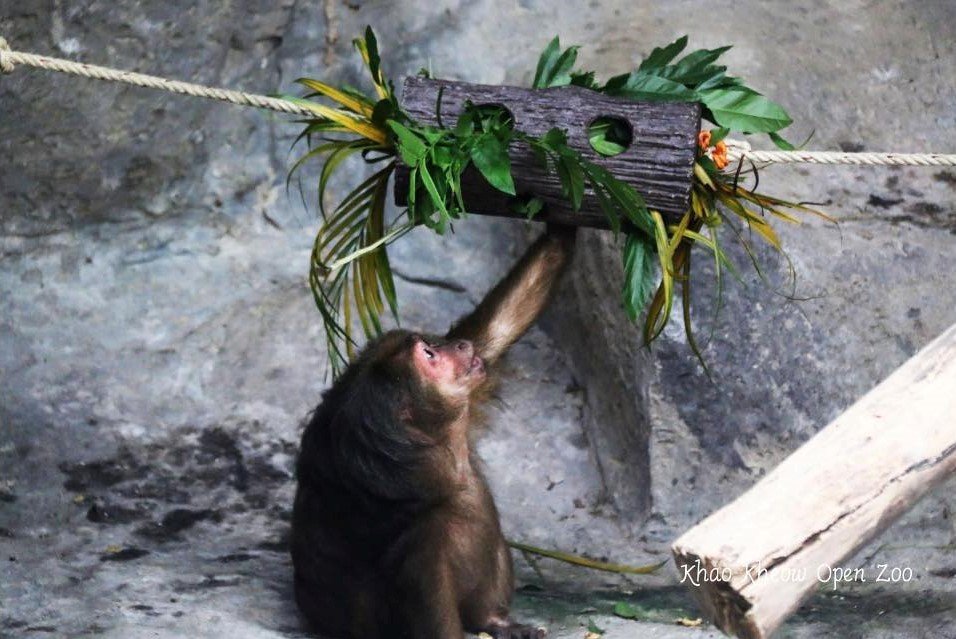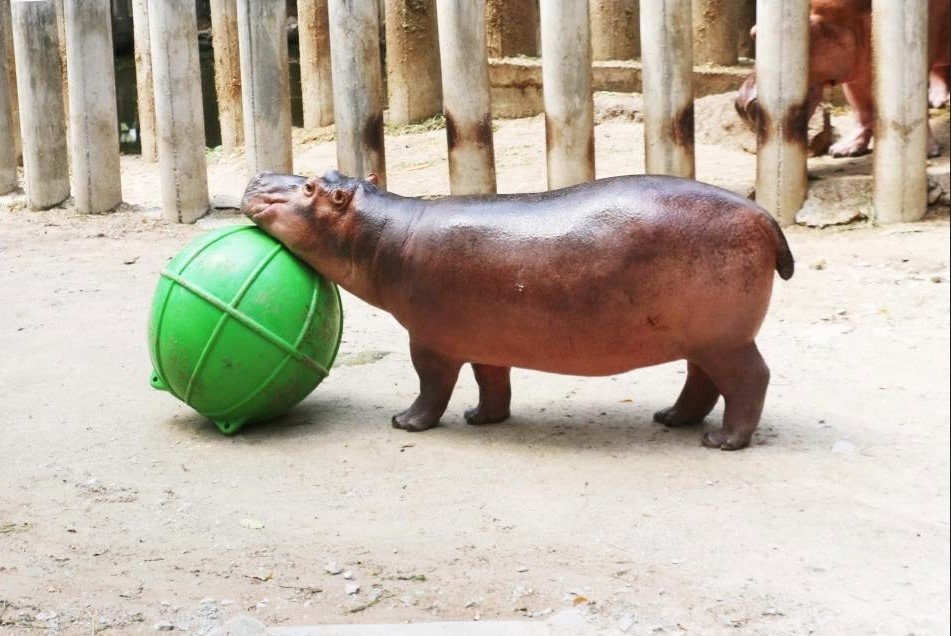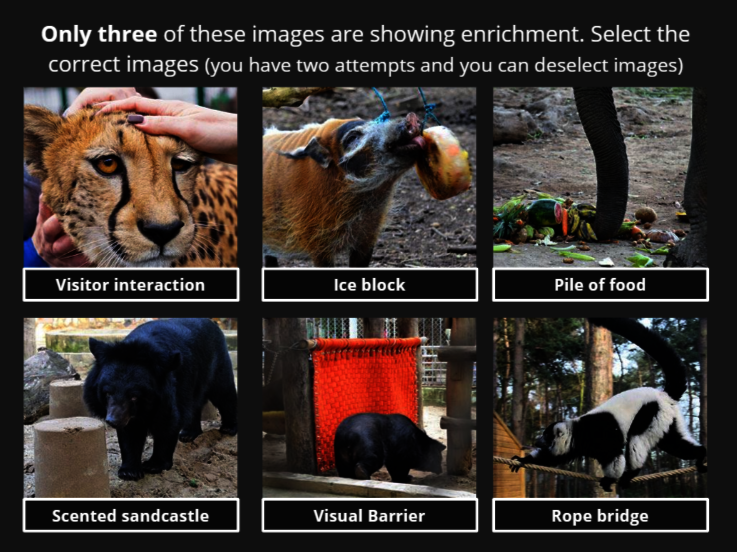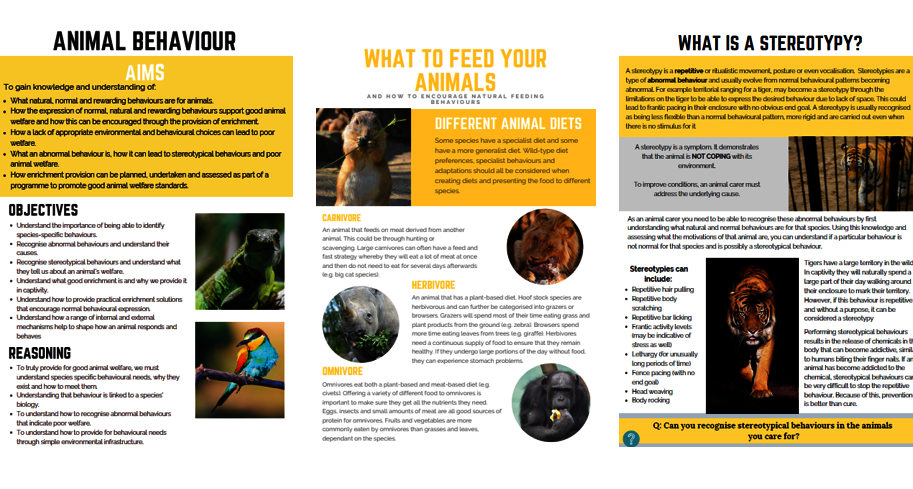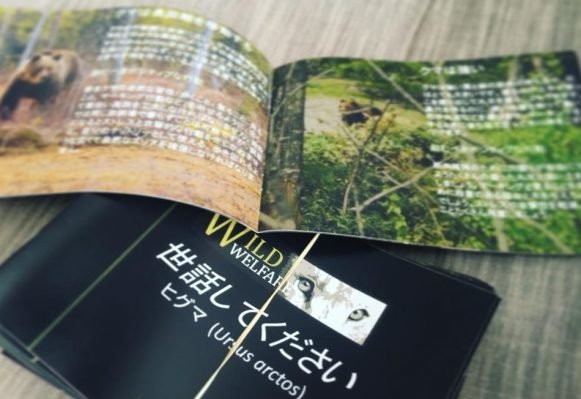 Links: