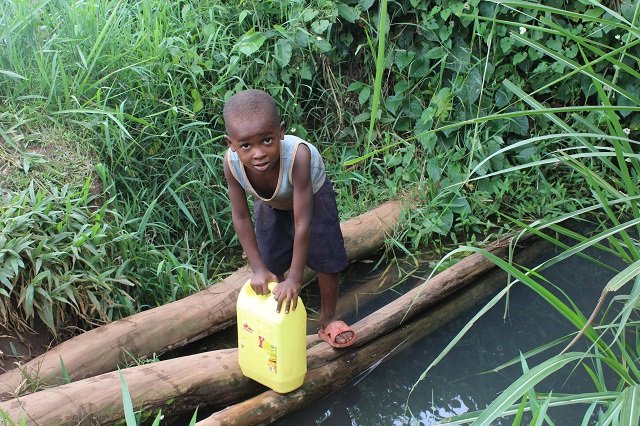 A child fetching from the well surrounded by a bush
Contaminated water and poor sanitation are linked to the transmission of waterborne diseases such as cholera, diarrhea, dysentery, hepatitis A, typhoid, and polio. These diseases can be spread while bathing, washing, or eating food or fruits exposed to contaminated water. Approximately 88% of death due to diarrhea illness worldwide are attributed to unsafe water and poor sanitation. The World Health Organization (WHO) estimates that every year, more than 3.4 million people die as a result of water-related diseases. In Uganda, it is estimated that about 89,000 cases and 3,000 deaths occur annually due to cholera. Most of the victims are young children and the majority die due to illnesses caused by organisms that thrive in contaminated water sources.
Safe and readily available water positively impacts the health of the public, whether it is for drinking, domestic use, food production, or recreational purposes. The majority of the victims being children, Another Hope Children's Ministries started the water life project which targets children to reduce their risk of contracting the waterborne diseases through things such as constructing water tanks, distribution of water filters, constructions of toilets in their households and schools.
Five households in muyenje village Wakiso district have received water tanks this month making a total of fourteen household water tanks in this community to help them access safe water for day-to-day activities. The water tanks help to relieve the children with a load of fetching water which they get from long distances and saves them from many other risks like drowning into the wells and contracting water-borne diseases. Twenty-eight children from the five households are now free from the burden of fetching water every day and they can use the time to read their books and also play because the water tanks in their homes are serving clean and safe water.
Achievements
A
A ten-year-old girl who happens to be the elder child in the family of four children noted that the water tank constructed for them in their home is going to be very useful. Because most of the day to day activities at home need water, walking a kilometer to and from the water source had become a burden to the beneficiary and her young siblings. The water from the stream was not clean enough and it was smelly which made it uncomfortable for use but because they had no option, the family had to use this water to survive. The water exposed the family to risks of contracting waterborne diseases like bilharzia and typhoid because it harbored water snails and sometimes cows used to drink from the same water source. All the risks and hardships that were encountered during the struggle to get water is history because the family has a water tank which is a safe water source. Activities like washing utensils, washing clothes, and cooking were made easy and the children have more time for revising and enjoying their playtime.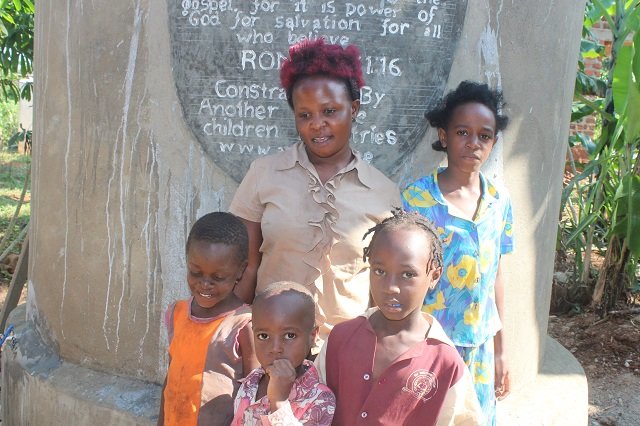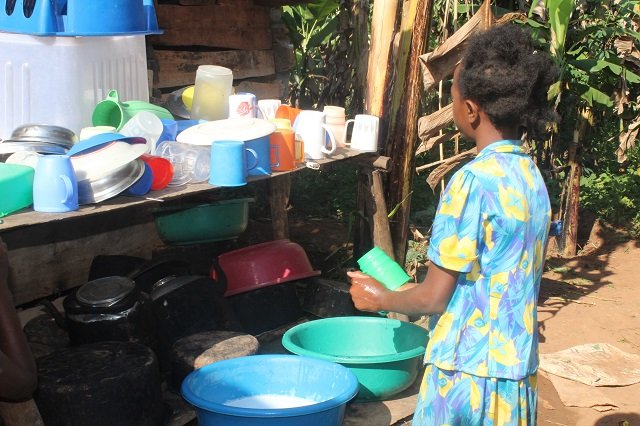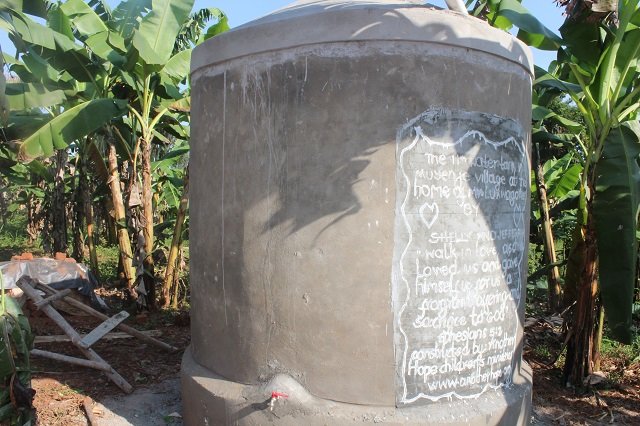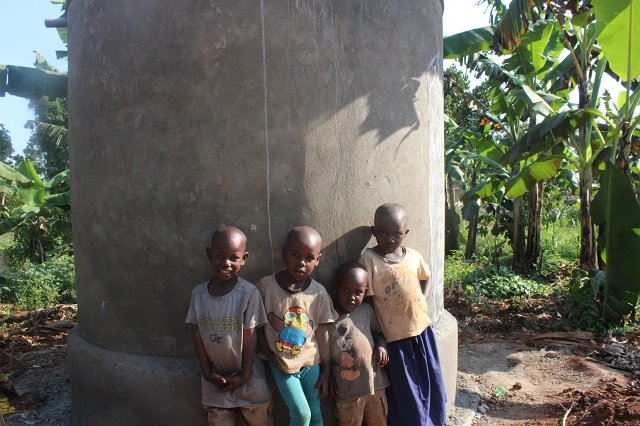 Links: