Project Report

| Jan 6, 2017
PUMP THE WATER FOR EVERYBODY!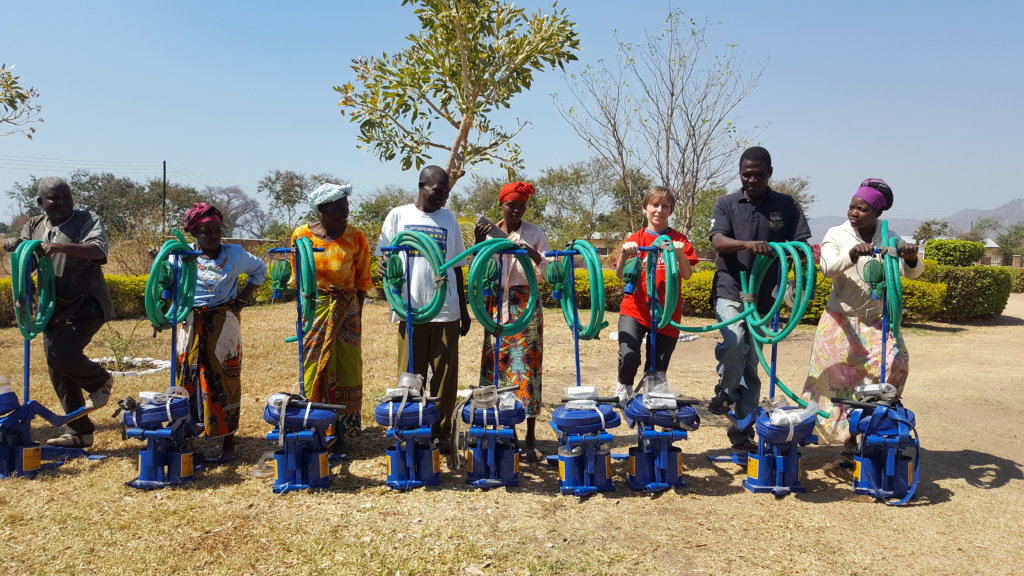 During the last monitoring mission, our project chiefs brought with them ten new foot pumps. This pumps have been purchased by Aleimar, thanks to the donors' support on this project. Throughout one year, this pumps make it possible for the people to live, survive and hope for a better future.
The headman chooses the family that takes care of the foot pump and that will manage to get the water into the field. The pump ensures mostly the corn cultivation, but also others vegetables such as tomatoes and zucchini.
Regarding the villages near Malombe Lake, we can affirm that the project has been successful. However, for what concerns other areas, it has been impossible to find the water, even digging for a lot of meter into the land. The long fields and the 50 meters canes helped us to bring the water to all the harvest through the top up done by our technicians.
The pumps' purchase will guarantee food and sustenance for all the families.
When our project leaders arrived in Malawi, they knew Gorman, the agronomist appointed for this initiative. Together with him, they visited some village fields and they had the opportunity to realize how such a simple tool has changed the people's living conditions.
We also brought one foot pump in the St. John Centre in order to cultivate the fields and the banana plantations: all the vegetables cropped have been distributed to our children enrolled in the nursery school.
According to Kimu Father, to guarantee water for all the villages in the area they need at least others 50 foot pumps.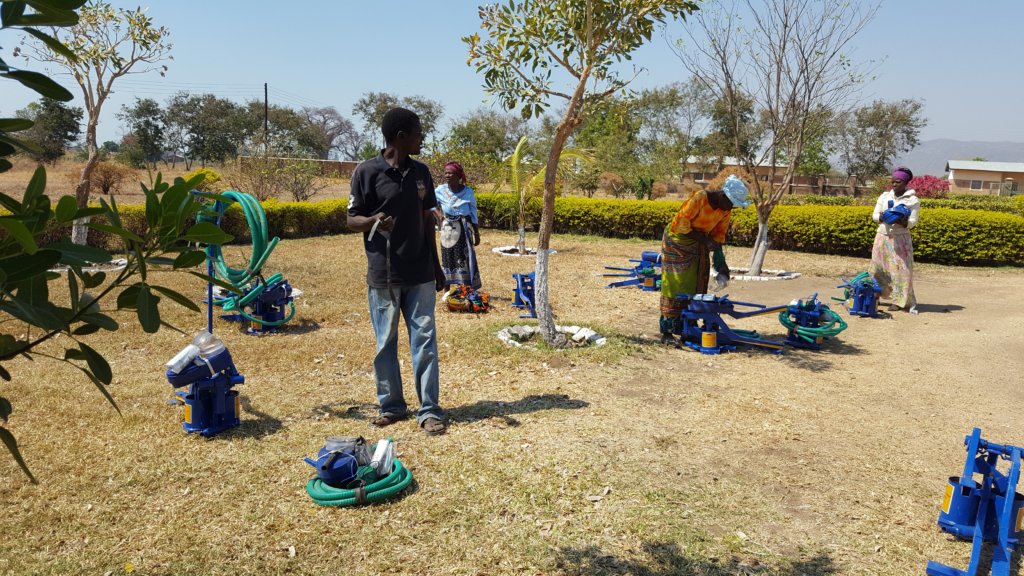 Links: