Project Report

| Oct 6, 2023
Safeguarding Children, Sustaining Livelihoods, Nurturing Virtues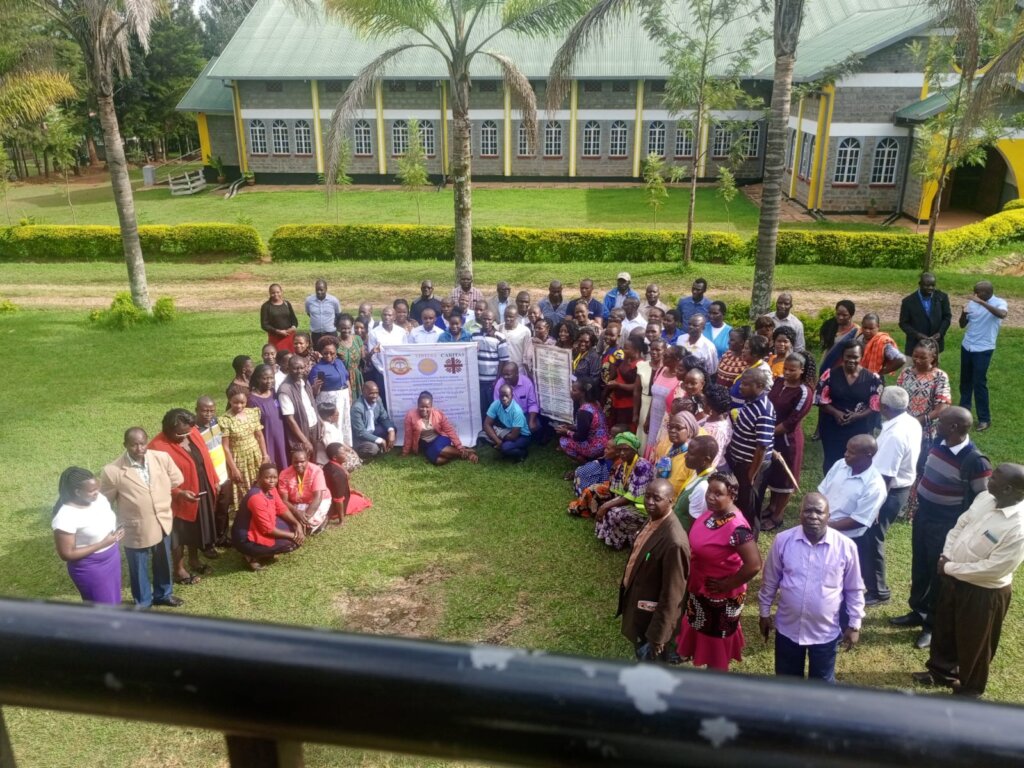 The focus of Virtues and Community Development for Kenya during the past three months has been on safeguarding children, improving and sustaining livelihoods, and nurturing a virtuous and tranquil community.
WATOTO WATUNZWE PROJECT (WWP) Child Safety and Safeguarding Program
We have partnered with the GENDER BASED VIOLENCE / CHILD PROTECTION AND PROMOTION DESK sponsored by the Catholic Church through the Diocese of Kakamega to implement the Watoto Watunzwe Project (WWP) a child safety and safeguarding program. This program supports learners aged 6-14 years from several different schools and will include public participation through art in education (Music, Drawing, Painting, Drama and Skits).The ultimate goal of WWP is to build the capacity to facilitate attitude and behavior change among all the targeted population in safeguarding and protection of children at home, in the community, in learning institutions, as well as, in the community. The objectives also look to equip the beneficiaries with appropriate knowledge, skills and attitudes to effectively play their roles in safeguarding and protection of children. The ultimate outcome is a sensitized populace on child abuse and child protection matters through a sensitized community that has a common value system. The key players in the intervention shall be better equipped with the necessary skills and content to drive the attainment of the program/project objectives.
The project involves capacity building for teachers to engage in child friendly and sensitive initiatives that safeguard and protect the essence of the child. Our project will equip all WWP participants with the knowledge and strategies of The Virtues Project, a parenting/character development/leadership program. Upon completion of the WWP training, which has The Virtues Project strategies integrated, participants receive certificates of completion and are deployed to work within their respective communities. 280 teachers have been trained in The virtues Project already!
HARVEST OF FARM PRODUCE AND REPLANTING
The harvest season on our farm was very successful for the farmers. The farm produced a good harvest that will cushion them during the hard times when food availability is scarce, as well as provide, an alternative income source from sale of the produce. A total of 30 bags of maize were realized which is a better harvest compared to the last season which brought in 20 bags. Indigenous vegetables are also in the farms providing a source for healthy dietary regimes among the community members. Many are learning the skills necessary for planting, growing, harvesting and selling, and will benefit from the healthy foods they are harvesting. As with all of our community development inititatives, The Virtues Project strategies are always part of what we learn, discuss and practice.
We thank you for your generous contributions which help to sustain our project by providing funding for training and materials for The Virtues Project and Community Development, as well as, materials and labor for the farm.