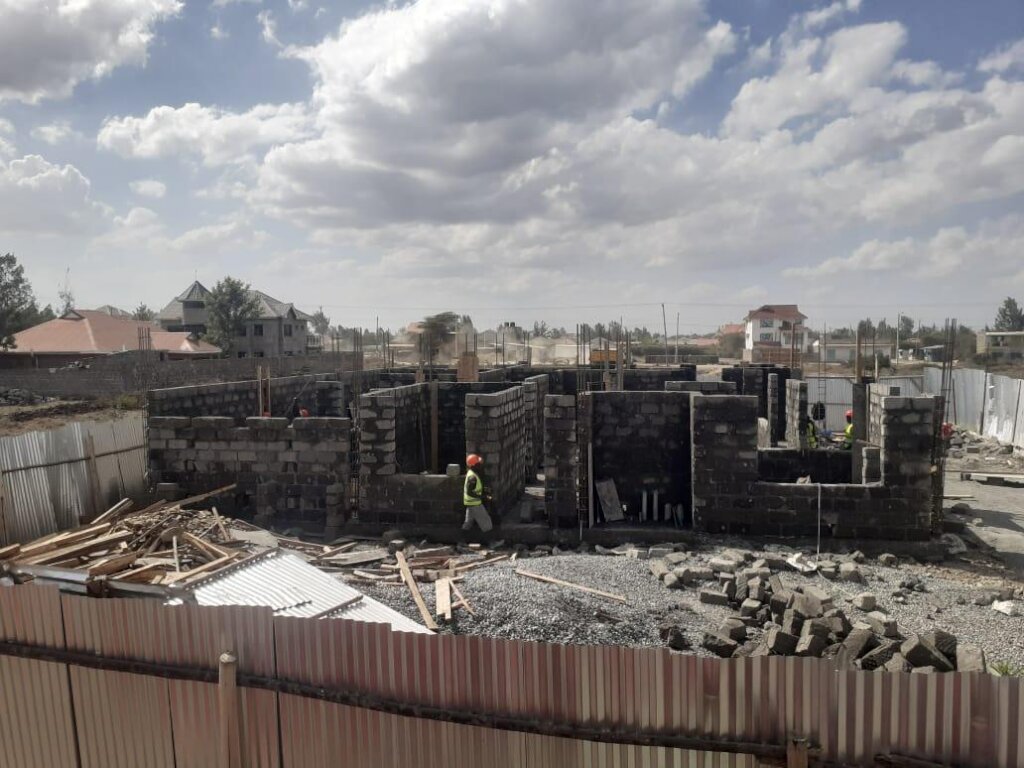 This information presents an idea of a potential partnership between: your name/family name/group name/ as a donor and Vijana Amani Pamoja (VAP), teaming up to construct : Vocational Training Centre,Health clinic,Psycho social support Unit,Gender Based Violence Recovery Unit,Library,Research and Innovation unit,football/soccer pitch and a basketball court under your name at the ongoing construction of VAP's 4 storey Youth Empowerment Centre.The centre leverages on the platform of VAP's usage of football/sports based activities for social and economic development which is VAP's core business with the youth in the under privileged communities.The centre aims to provide a sense of ownership to the young people and the entire community to have a place where they can:gather,learn and grow together.
Benefits of Partnership
An opportunity to engrave your name/family name/group name on the 'wall of Donors' corner or at the reception/hall way of the Youth Empowerment Centre.
b) Name or brand the vocational training centre hall with e.g "your name/family name/group name vocational training centre"
c) Display of philanthropic views in the community.
d) Promotion opportunity through relationship with Vijana Amani Pamoja (VAP)
e) Outstanding cause-related marketing relationship.
f) Enter into a co-sponsor relationship in which your name/family name/group name will be acknowledged as partners on materials such as websites,brochures,etc
g) Association with the inception and promotion of Vijana Amani Pamoja.
h) Exclusive opportunities for co-branding and co-sponsorship with our exceptional corporate partners.
j) Placement on Vijana Amani Pamoja's website, certificates for program participants and in marketing materials.
k) Extension of invitations for you to Vijana Amani Pamoja's invited events,festivals,health related conferences,etc,both local and international.
How To Partner (Optional)
a) In-Kind materials-You could purchase building materials that include:Building bricks/stones,cement,ballast,sand,nails,wood,plumbing,electrical appliances,painting,tiles,doors,windows and furnitures,etc depending on your choice.
b) Financial Support-NB- VAP could present an approved bill of quantities regarding your chosen 'Hall/unit" centre approved by contractor.
Many thanks for your donations!
Team VAP