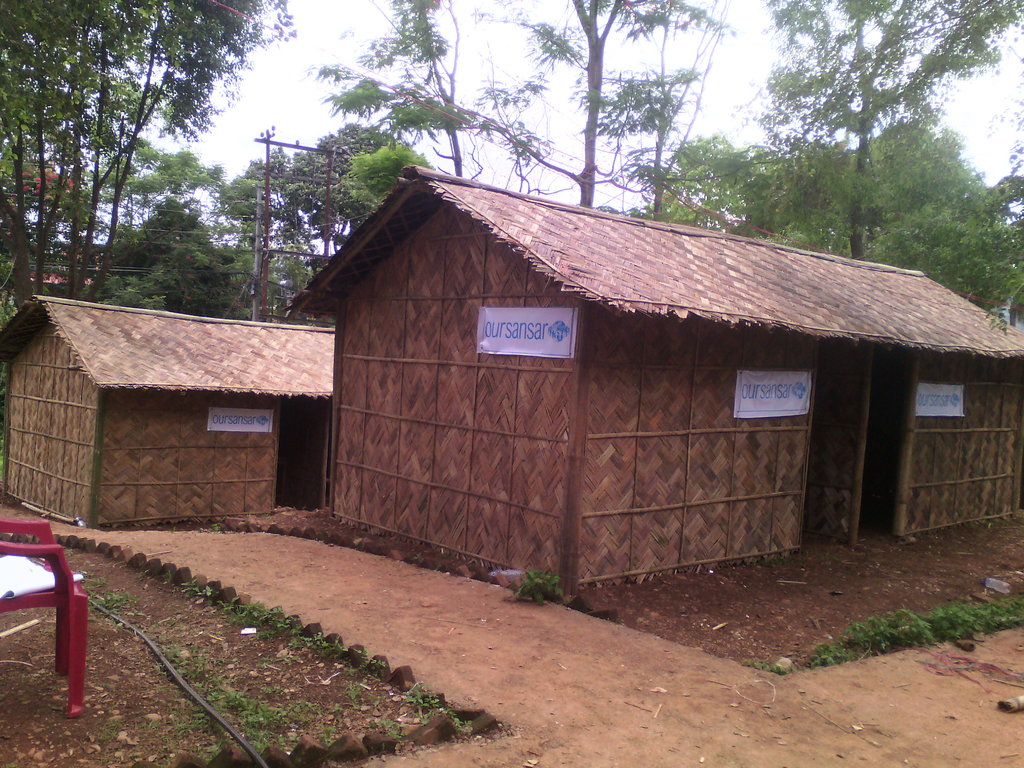 Our Sansar team have been very busy in our relief efforts since the terrible earthquake in Nepal. After initial support in Dhading and Gorkha, and coordination with the government, we have opened a transit home in Dhadingbesi - the main city in the Dhading district.
We were fortunate to get free and lovely land from the government for the project and also bamboo houses built for us by one company free of charge. Before the houses got built the children were being housed in tents. The children will be staying at the bamboo houses for a short time in which they will receive care, counselling, extra curricular activities, education and most importantly, a loving home. At the moment, we can house 35 children at any one time, but we are planning to expand it and to house 50 children. We are trying to link children wherever possible with their families once the families are able to take them back. As a result of the earthquake, there are more than 100 orphans in the district and we are trying to liaise with their extended families and communities to provide them with a good, permanent home - in cases where this is not possible, these children will be sent to good orphanages and to our children's home in Birgunj.
The government in Dhading has been wonderful and really caring so we are implementing the project directly, with their support and monitoring. No other organisation in the region is providing this service so we feel very welcome by the community.
We will also be providing training to local teachers shortly and classes for poorer communities so that we can help maximum amount of people in the area.
Our home is in the city, however our children come from various villages in the District that have been almost completely damaged in the earthquake. To bring children from some of these villages, our staff have to walk for a day or two as no transport can get there. The monsoon is starting now so we are working very hard to help as many children as possible from those villages - before they get completely cut off from the rest of the world because of the muddy roads and landslides.
We are very grateful to all of our supporters for the great help - without you, we wouldn't be able to do so much. As a small charity working closely with the communities, we are able to reach places that sometimes might be quite difficult to access for the organisations not usually working in Nepal. Due to our local contacts and the fact that we are all volunteers in the UK, we are able to keep our costs down massively, ensuring that 100% of donations raised is going directly to the children affected by the earthquake.
We will be publishing photos and stories of all the children shortly so please keep checking our website.
A huge thank you again to all those that have been so supportive during this very difficult period.
Julia
Links: