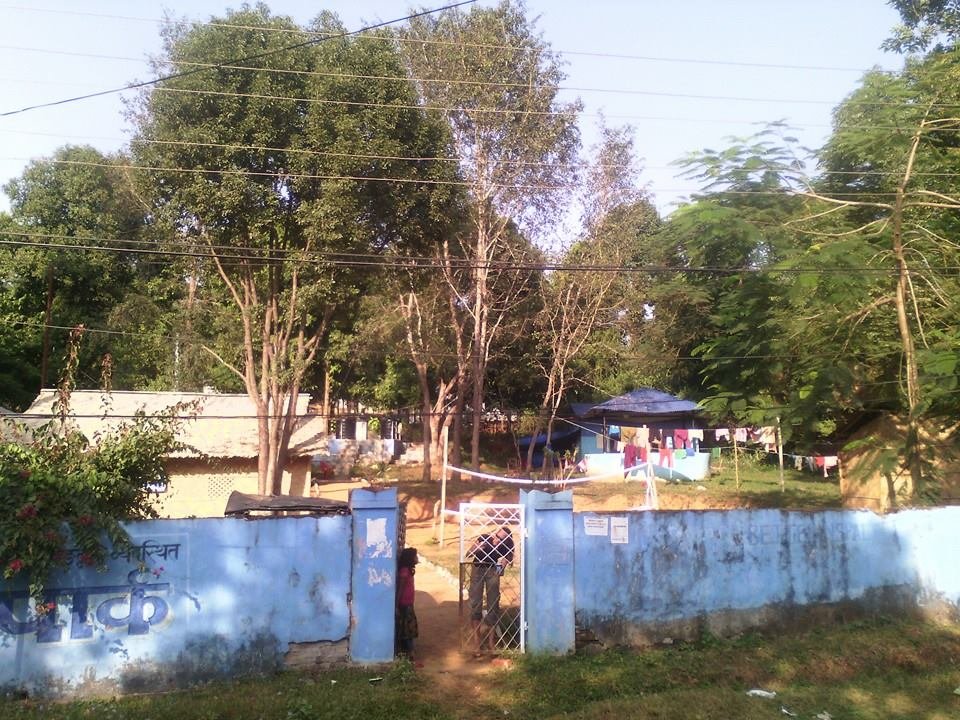 We are now past the 6 months mark from the second earthquake that devastated Nepal in 2015 and our Dhading transit home has been running for over 6 months! We have seen the children and the area in Dhading come a long way since the heat of the summer. Our project started by building our bamboo houses and arranging all the mattresses inside them – we enlisted carpenters, handymen and several volunteers to assist with the project, as well as members from the Our Sansar home in Birgunj. The government authorities were very encouraging and were keen for us to help children affected by the earthquake. From our initial understanding, around 90 children had lost at least one parent from the earthquake, and at least 10 had lost both. Some of the children lived in remote areas that are not accessible by car. Our staff had to travel up to three days (sometimes by foot) in order to reach the children.
Suraj was one of the young boys affected by the earthquake that we were able to help very early on. Suraj's mother could not be found and his father was unable to look after him. Suraj is a very cheeky young boy, and due to the constant upheaval he does have some behavioural issues. Fortunately, we have got him into a local school which has really helped settle him. Since the earthquake we have helped countless children find loving families. Our staff always make sure the home the children are going back to is safe and suitable to help with their development and recovery. The number of children in our transit home varies on a daily basis, due to children both coming into the home and being placed.
Since the earthquake, our Dhading transit home has become a remarkable project. All of the staff work very hard to create a happy atmosphere and to keep the mood high at all times. We have many volunteers that are completing activities with the children, such as singing and dancing – there is always music playing! The environment around the home has drastically changed – we now grow our own vegetables, have benches and there is even a hammock for the kids to relax in. The homes now have proper plumbing, with a fully functional shower and lighting has been placed in crucial parts of the home.
The temperatures during winter tends to plummet in Northern Nepal and villagers are constantly worrying about the lack of thick blankets and winter clothes to fight against the cold - fortunately, thanks to your support, we have had many warm clothes donated for the children.
We are also happy to announce that our project in Dhading has been extended! This wouldn't have been possible withour your support - thank you! We hope the project can last a long time, in order to assist all the children affected by earthquake or street children within the area.
Lastly, let's not forget Christmas - we have been celebrating this week, and a big Merry Christmas from the Our Sansar family. x x x