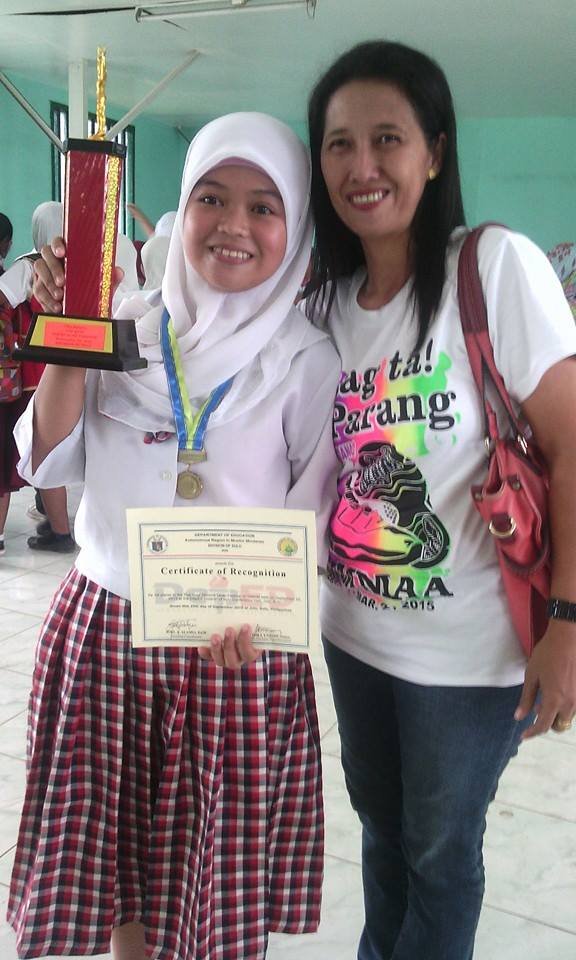 On December 3, 2015 two 11th grade students, a girl and a boy -- Miss Marvelyn and Ruzyhan -- won First and Second Place awards in academic talent competition for the Muslim Autonomous Region of Mindanao, Philippines. Their performance qualified them for national competition. The performance of the two bright and energetic students was remarkable not only because they attend schools that lack adequate books and learning technology. But also for the constant stress and trauma of living in a province where drug-smuggling, kidnapping and military search and destroy campaigns are rampant. Shortly before the students and their teacher-mentors departed their home island by boat to the academic completion -- a 300 miles journey -- terrorists claiming affinity with the extremist ISIS radicals, placed the severed head of a kidnap victim on the steps of a government building. This act of terror was followed by a Philippines army offensive with artillery explosions echoing across the island. The triumph of Marvelyn and Ruzyhan's creativity, focus and talent is an inspiration not only to their own families and school mates, but to the entire province.
Mavrelyn attends Jolo National High School which has more than 2,000 students. Beginning in 2003, Asia America Initiative founder Albert Santoli defied the odds and established a partnership with local civic, religious and education leaders. The Muslim Region was designated an "All-Out War" zone as declared by the mostly Christian Philippine Government, The goal of AAI and Jolo leaders was to create "peace zones" surrounding public and private schools, where young people would not choose to drop out of substandard education environments. Thus, preentng them from recruitment by militant organizations or criminal gangs. We believed that regardless of people's religions, we could work together to overcome the darkness by emphasizing education, livelihood and basic health needs. We were inspired by the example of Notre Dame College of Jolo, where Muslim and Christian faculty, even during fierce fighting, worked side by side with mutual respect.
Few officials in the capital or in the US Embassy believed anything positive could happen. In fact, most community members felt hopelessly abandoned and isolated. Jolo National High School flooded during monsoon rains, and in classrooms, students sat on burlap sacks covering muddy concrete floors. Santoli, himself a war veteran in his youth, understood that while the extremists offered only death and destruction, that progress could happen by embracing a "culture of respecting life." This required consistent long-term positive action, especially centered on the most vulnerable members of society – the children.
In 2005, a report by Jolo National High School principal Hja.Yolanda Jikiri cited AAI's involvement inspiring a new attitude among parents, teachers and students. "We have struggled to provide quality education. Asia America Initiative brought about change, transcending the struggling condition for our teachers and a haven of mental enjoyment for the students…. Books, classroom equipment and seating facilities. Enrollment in our school has remarkably increased because we are more responsive to the educational needs…. Athletic equipment was also provided by AAI, enabling our students to compete in the Regional meet and bring home 15 gold medals and 5 silver medals."
Following Miss Marvelyn's Silver Medal Performance at the December 2015 Regional Academic Talent competition, her teacher-mentor,Mrs. Aida Arola Ishmael Tee, said: Marvelyn is a typical 16 year old high school student here in Jolo. She lives in the countrysaide in Indanan [a long-time area of conflict] with her grandparents. She struggled a lot in her early years because of family separation issues. But she is intelligent and as her advisor in Grade 10, I talked to her heart to heart because I knew she could be motivated because she is extraordinary, especially in writing. To have a teacher who believes in you can change a young person's life.
"I believe that even if it is not very big, we can all make a diference in life in our own good way. Every individual may have their differnece in religion, personalities and skills, but that cannot stop people to help mankind for the betterment of the world. Our province needs better education for all of the people so they can focus on the younger generation with peace. The time will come when the little things we do will be big enough to surpass the big challenges we encounter."
With humble enthusiasm, Marvelyn conveyed her joy: "Thank you so much AAI and all of your kind friends for being so supportive! We students of Jolo National High School really appreciate your kindness."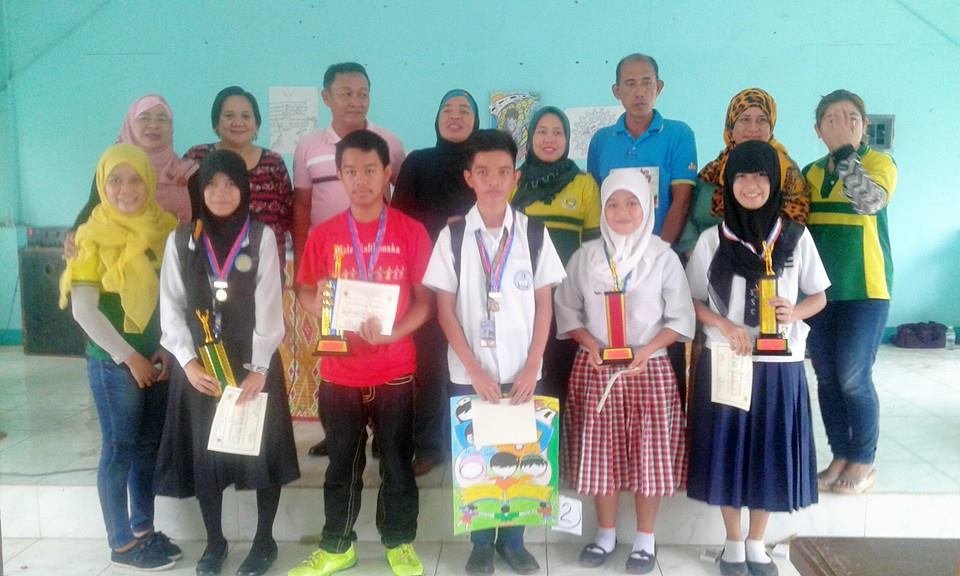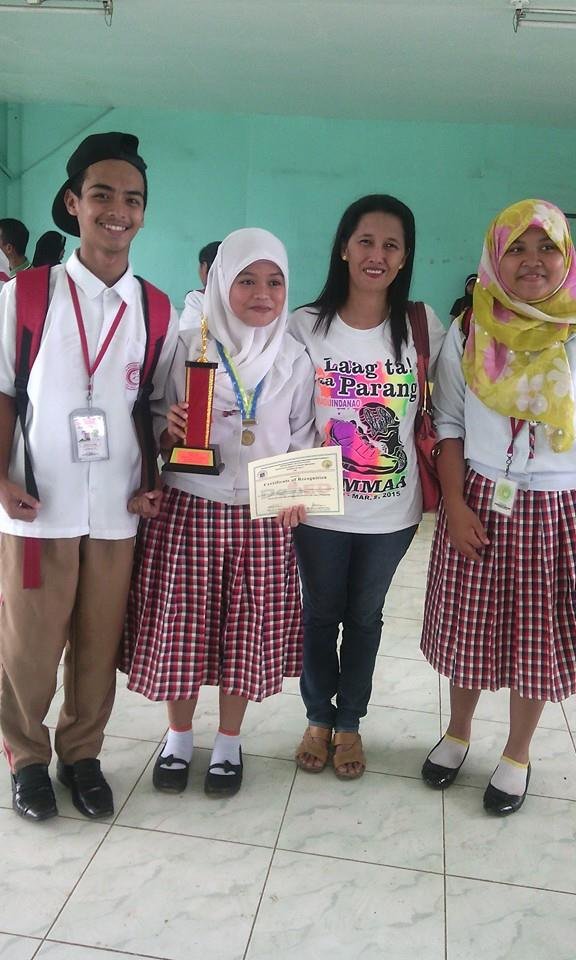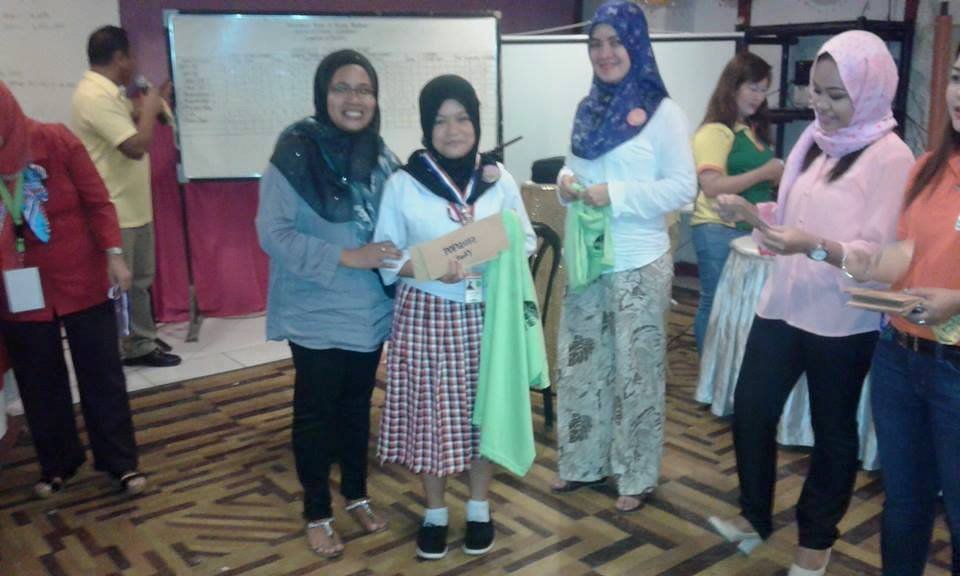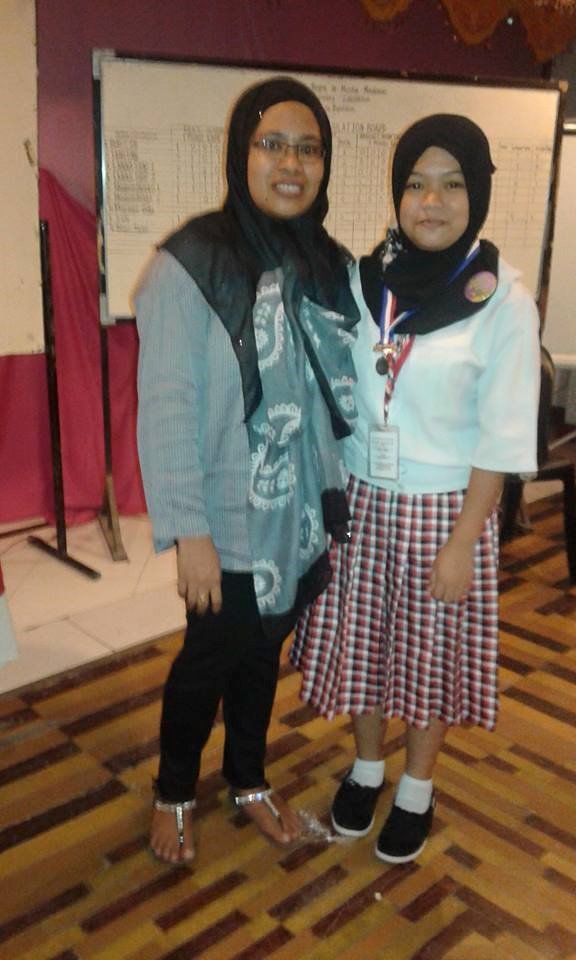 Links:
Attachments: