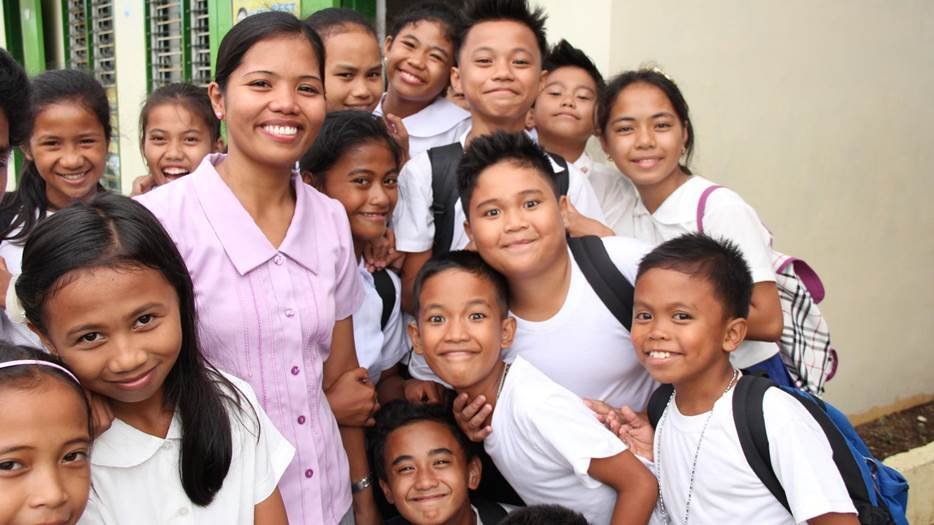 Last November, when Typhoon Haiyan made landfall in the Philippines, its widespread reverberations were felt throughout thirty-six provinces, claiming the lives of over 6,000 residents and impacting over 17.8 million individuals, including 7.4 million children.
Within 48 hours after Typhoon Haiyan struck, UNICEF was on the ground working alongside Government and other partners to provide clean water, sanitation and hygiene, restore access to education, restock health supplies, and scale up nutrition and child protection support services.
Typhoon Haiyan left 3,200 schools and daycare centers damaged or destroyed, and many other schools were immediately converted into evacuation centers. More than a million pre-school and school-aged children were out of school and close to 31,600 teachers were affected by the storm. Bringing children back to learning became an immediate priority in order to prevent severe disruption in childhood education.
In November 2013, schools in affected areas began with a 'soft re-opening', with classes fully resuming on January 6, 2014, and daycare centers resuming a few weeks later. UNICEF's continuing response included:
Distributing learning materials and supplies to 624,783 pre-school and school-aged children.
Providing 7,894 teachers' kits along with 165,850 learning materials, 1,225 bookcases complete with library sets and 1,602 blackboards to schools in high impacted areas.
Training 3,470 education personnel on education in emergencies and Disaster Risk Reduction.
The generous and immediate response of our donors fully funded UNICEF's humanitarian response and early recovery efforts through November 2014. UNICEF would like to encourage donors to give flexible funding to continue to build resilience across the Philippines, as well as to respond to the humanitarian needs in other parts of the country. Focused on longer-term recovery, UNICEF is working with the Government and its reconstruction plan for 2015.
Thank you for helping us put children first in the Philippines in the aftermath of this devastating storm. Our job is not finished yet and with your help, we will keep working until every child can survive, go to school and be protected in every corner of Philippines and around the world.
Links:
Attachments: