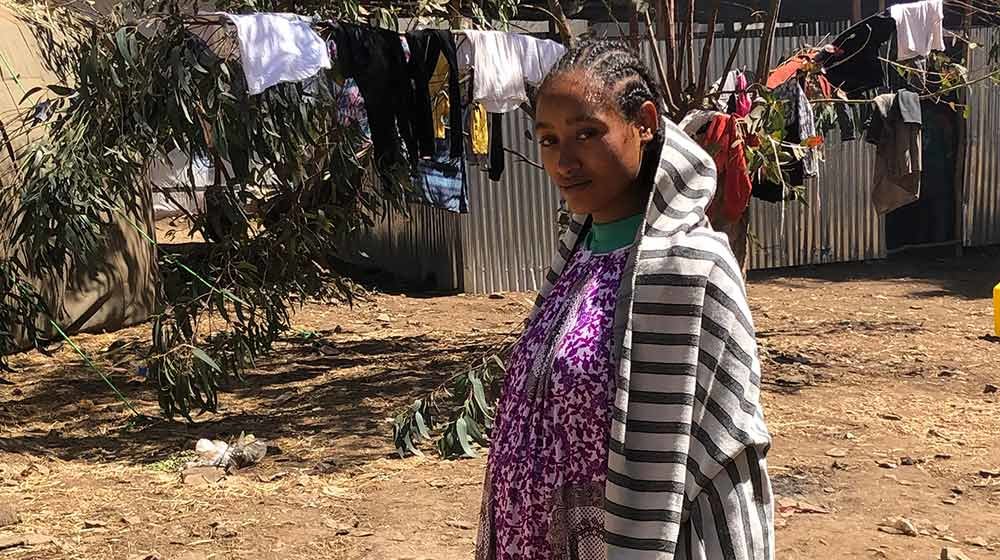 Hiwot was 7-months pregnant when conflict in the Tigray region of Ethiopia forced her and her husband to flee to the nearby state of Amhara. The situation in Ethiopia has worsened drastically in the months since November 2020. Thousands of people have been killed and 2 million people like Hiwot have fled their homes for safety elsewhere.
Just $15 will provide three pregnant women like Hiwot with an emergency birth kit, which has all of the essentials for a safe childbirth, even without a health care professional.
Hiwot's main priority was her safety and the safety of her baby. Now, Hiwot and her husband are living with neighbors from Tigray in a camp for displaced people. UNFPA midwives are in the camp providing prenatal care, safe delivery care, and family planning. Hiwot has received a UNFPA emergency birth kit to ensure that she and her baby survive childbirth.
You can supply a rural health clinic with the medications and equipment it needs to provide pregnant women, including migrating women, with prenatal and safe delivery care, even if they experience complications for $150.
The trauma has impacted Hiwot greatly. "I have nightmares," she said, "about how will I keep the baby alive with no income and living in such difficult conditions."
But thanks to supporters like you, Hiwot won't have to worry about giving birth. Your contribution of $50 provides 10 women with emergency birth kits, containing soap, a razor, a tarp, and other crucial supplies for childbirth.
Links: