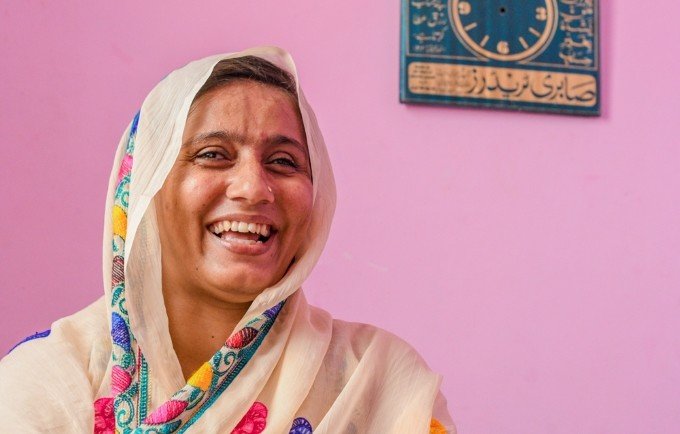 Razia, from Pakistan, was only 13 years old when her family married her off. She quickly became pregnant, though tragically, her husband died when she was six months along.
Razia, like many young mothers, had a birth complications. She was in labor for four days before her daughter was stillborn and she developed an obstetric fistula. Razia did not have the lifesaving skills of a midwife with her when she gave birth.
$400 equips a midwife and a maternity ward with enough supplies to help 50 women like Razia safely deliver their babies.
Fistula is a birth injury in which a long or obstructed labor causes a tear in the birth canal, leading to the mother leaking feces or urine. It often causes infections and social isolation. Fistula is also overwhelmingly a problem faced by the most disadvantaged women- impoverished, young, or malnourished.
"People would either avoid me or just make fun of me," Razia said. "I never felt clean."
Thankfully, Razia was able to obtain treatment for her fistula and go on to live a healthy life, including getting remarried and having her own child!
Now, she works with UNFPA to bring treatment to other women suffering from fistula.
You can join Razia and prevent women from ever needing fistula surgery to begin with.
$15 provides three mothers with emergency birth kits, which provide all of the materials necessary to give birth during a crisis.
Links: