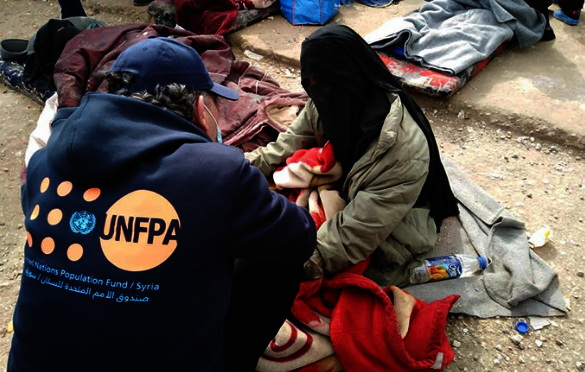 Aisha was 8-months pregnant when she was shot in her abdomen while fleeing violence in Syria.
For three days, Aisha walked through the desert wounded, without feeling any fetal movement. She had already lost two children to violence in Syria and couldn't bear to lose her unborn child. When she arrived at a refugee camp in Jordan, a UNFPA doctor quickly gave her an ultrasound.
They discovered that Aisha's baby was miraculously unhurt!
She was transferred to a UNFPA maternity clinic where she recovered from her gunshot wound and awaited her delivery, knowing care was there when she needed it.
Even in crises, women do not stop becoming pregnant, giving birth, or needing care. UNFPA is there for them.
UNFPA provides life-saving supplies to ensure clean deliveries and offers skilled midwifery care, so that mothers like Aisha and their newborns can have the safe birth that is their right.
You can help support UNFPA trained midwives continue their lifesaving work by donating today!
UNFPA's work in Jordan has made it possible for over 10,000 babies to be born in the Za'atari Camp for Syrian refugees with ZERO maternal deaths.
UNFPA's clean birthing kits can make the difference between life and death for a pregnant woman and her baby.
For as little as $15 you can help deliver 3 emergency clean birthing kits into the hands of pregnant mothers and health care workers in crisis situations. The kits include a bar of soap, clear plastic sheet, razor blade, cloth and latex gloves.
Thank you for standing with refugees -and moms- like Aisha.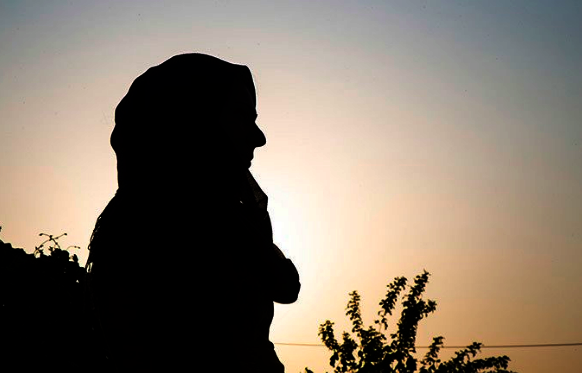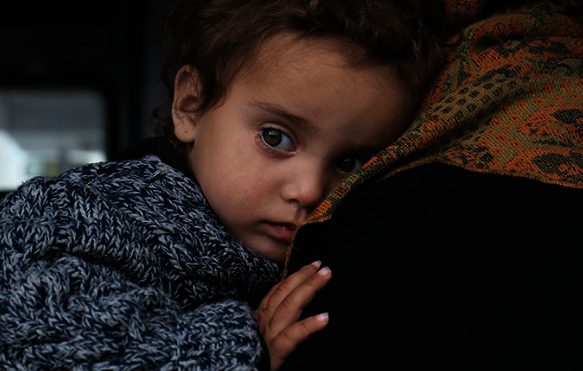 Links: