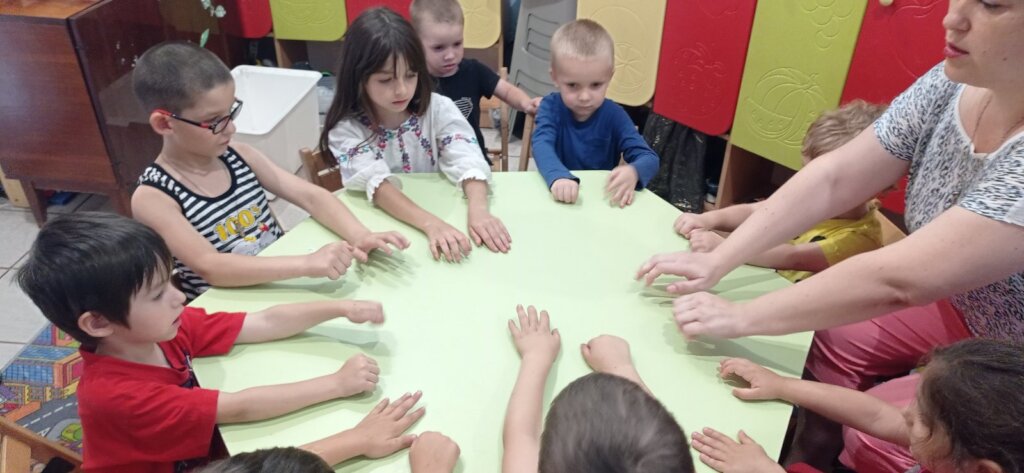 Here comes autumn... In the spring, we sincerely hoped that by that time the war would be over and we could continue to live as usual in our beloved country. But the war stole this summer from us.
Therefore, we continue to work intensively, helping those who have suffered from hostilities. We continue to provide hundreds of people with housing in our transit center, food, humanitarian packs, medical and legal assistance, and help to evacuate to safe locations. At the same time, we don`t slow down the pace, scale and expand our activities.
Throughout our work with migrants, we are constantly confronted with the consequences of psychological upheavals and stress that they have experienced. Many are in a depressed or unstable emotional state. Children in their families are at even greater risk because the child's psyche is more vulnerable. Their development is negatively affected by trauma, loss of a sense of security, fears, changes in the usual environment and environment, life instability, as well as anxiety of parents.
We have launched a Psychological Service at the Foundation's Transit Center in Odesa, where 5 specialists constantly work with IDPs. Their tasks are to help people survive difficulties, accept reality, adapt to new conditions, find the resource in themselves to move on and restore their lives step by step. Psychologists work both individually with children, adults, and with the whole family as a whole. They conduct individual consultations and group sessions, using the most effective methods that primarily affect the stabilization of the emotional state of our clients.
Group trainings are held 3 times a week in each of our centers. Participants learn breathing exercises that neutralize anxiety, using the "Glass of Emotions", "Circle of Trust", "Interaction" techniques with metaphorical cards, art therapy methods, for example, drawing techniques for relieving stress, "My Family", "Tree", etc. .d. We are very happy to see positive results and good clients` feedback!
In addition, we are launching a new program to teach migrants in agribusiness. Such a program worked successfully before the war on our social farm for young people from vulnerable groups in the Odessa region. Now we are adapting it for adults, so that the migrants can get a source of income in a new place of residence.
Migrants should become a new force that will develop the Odesa region. And you can help them with this today!