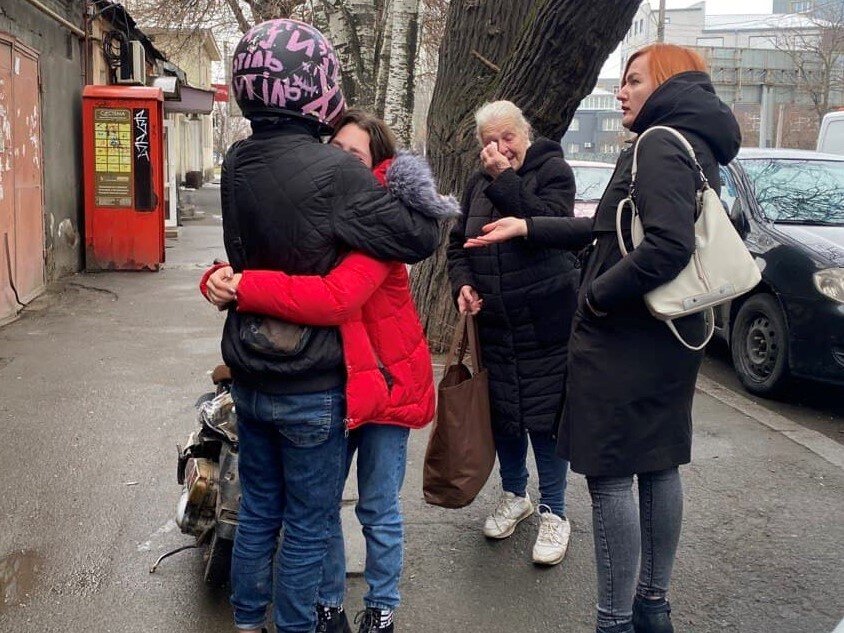 We never could have imagined the horror our country would face. For more than a week now, the war has been going on in Ukraine: incessant shocking terror, massive bombing of cities, killing hundreds of civilians, children from the most powerful weapons.
Although our hearts are breaking every day, in these conditions we are directing all our efforts to help those who have been affected by hostilities and to ensure the safety of the most vulnerable people. We are glad that our initiative found a response in your hearts.
We want to tell you what we have already done.
1. Help for vulnerable families with children who live in Odessa. Prices in the city have risen for everything, and many of the families have lost income. We prepare and distribute food packages and hygiene kits for them. In 2 days, 32 such sets were distributed and we will continue. We also inform families online about safety issues and receiving various assistance.
2. Helping refugees to evacuate abroad. Odessa city is a major transport hub in southern Ukraine and is located close to the border with Moldova and Romania. Despite daily air raids, it is still relatively safe here. Many refugees from the regions where the bombings and active battles take place come here and seek salvation. Mostly they are women with children. They are very scared and confused.
We provide them with a temporary shelter for 1-2 days in our social hostels, full meals, buy all the goods they need, and then arrange for them to travel abroad. Since the road is long, we cook and give them lunches for a snack.
Thanks to this important work, 76 women and children have already left for the Czech Republic and Moldova. We keep in touch with the refugees to make sure they are all right. To coordinate efforts, we cooperate with other NGOs and social services.
We are glad that thanks to your donations and GlobalGiving, we are able to help more people in crisis. Your support is more valuable today than ever!
Glory to Ukraine!