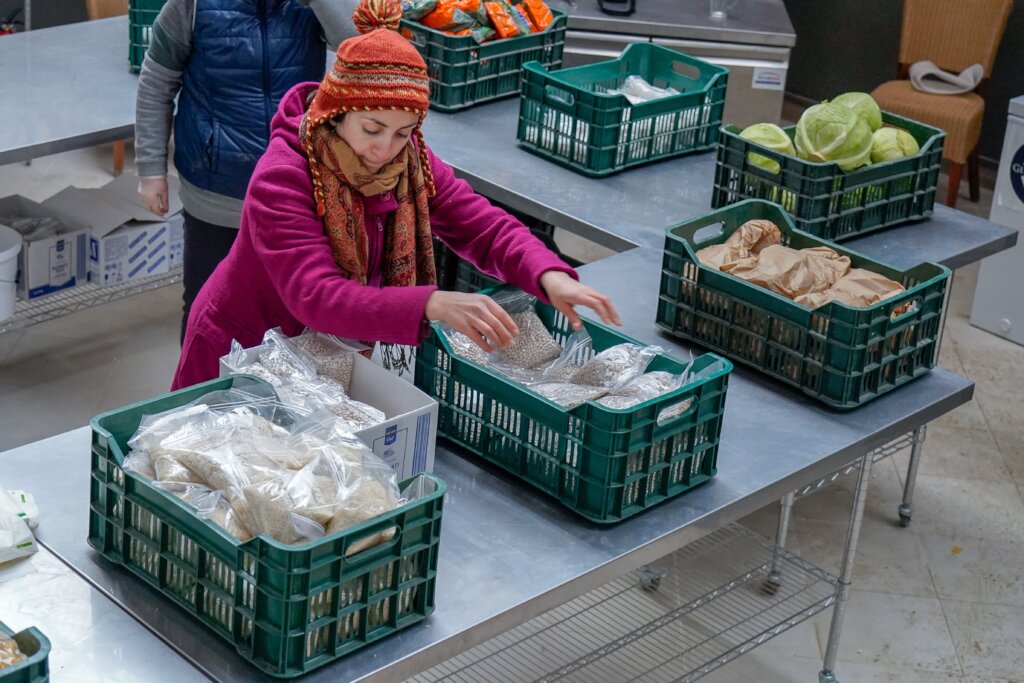 We are seeing the first signs of spring in many parts of the world, but temperatures remain low in and around Ukraine. And the humanitarian conditions for millions of people there continue to deteriorate daily. We are incredibly grateful for your kindness, generosity, and expression of solidarity with the Ukrainian people through your donation to the Ukraine Crisis Relief fund.
Since the war started five weeks ago, almost a quarter of the Ukrainian population has been forced to flee their homes. The Russian military has shown a total disregard for protecting and treating civilians humanely. The war has broken up families and forced more than 4 million people—mostly women and children—to bravely take long, dangerous journeys by train, car, bus, and foot into neighboring countries to seek refuge.
In the past two weeks, GlobalGiving sent an additional US$2.5 million to 36 vetted nonprofit partner organizations working diligently across Ukraine and countries in the region to meet the immense needs of the people most affected.
Below is a short description of some of the humanitarian relief you have supported with your donation:
Thank you for your generous donation to the Ukraine Crisis Relief Fund that supported these efforts. As the conflict rages on, insecurity, uncertainty, and humanitarian needs abound. We are committed to providing humanitarian and long-term support to our partners in Ukraine and neighboring countries. And we will keep you informed about how your donation is impacting the lives of people who are suffering because of this violent conflict.
With deep gratitude,
Sandrina + the GlobalGiving team
Nonprofit Partners Receiving Emergency Relief Grants

Agencja Rozwoju Aglomeracji Wrocawskiej SA (ARAW)
All-Ukrainian Charity Child Well-being Fund Ukraine
AO Katalyst
APC/CZA: Asylum Protection Center
Association for Aid and Relief Japan
Association for Education Neoumanist
Centrum Praw Kobiet
CF Orphanni Synytsi
Charitable Foundation Zaporuka
Charitable Organization International Charitable foundation Social projects center of future
Danish Refugee Council
Equal Chance
European Food Banks Federation
Fundacja Wielka Orkiestra Swiatecznej Pomocy
Fundatia ROLDA
Give Life Association / Daruieste Viata
HelpAge USA
HOSPICE Casa Sperantei - Romania
International Medical Corps
IsraAID
Let's Help Charitable Foundation
Magyar Élelmiszerbank Egyesület (Hungarian Food Bank Association)
Odessa Charity Foundation Way Home
Onkentes Kozpont Alapitvany
OurLoop Stichting
Polska Akcja Humanitarna
Public Movement Faith & Hope
Shade for Children
Sirus Animal Rescue
Slovak Red Cross, Bratislava City
Stowarzyszenie WIOSNA
Ukrainian Red Cross Society
Urgent Action Fund for Women
Waqful Waqifin Foundation (Gift of the Givers Foundation)
Zywiec Development Foundation
*Name of last organization withheld for security reasons