Project Report

| Oct 16, 2023
Library training was a major success. Thank you!
By Ramune Petuchovaite | Manager, EIFL Public Library Innovation Programme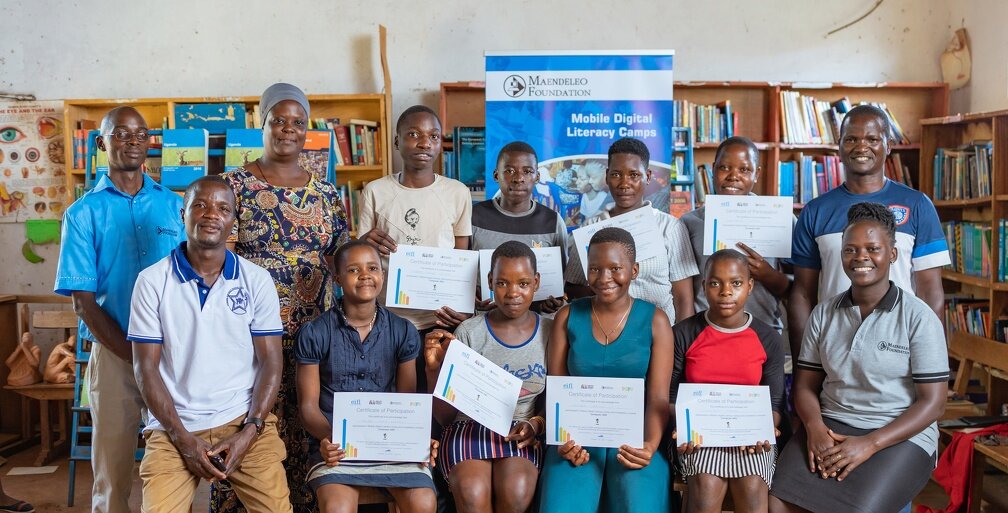 This will be our final report for the project. We wish to thank you for your donations, which have contributed to digital inclusion of vulnerable communities and laid the foundation for library-based digital skills training in many more parts of Uganda.
Through your generosity, we equipped 11 public and community libraries with Pocket WiFi Routers and internet data packages, enabling them to provide and sustain free computer and internet training in their communities. In two years, more than 3,500 people, mostly women and unemployed youth, completed basic digital and mobile information literacy training conducted by skilled librarians and volunteer trainers. Over 13,000 people were reached through library outreach events, in markets, churches and school halls. The libraries also organized learning circles (groups facilitated by librarians), in which over 1,000 people learnt entrepreneurial, technical, craft-making and other skills.
Communities have benefited, with individuals applying their newly-acquired skills to launch small businesses, excel at school and secure employment. The effect of this transformation also extends beyond personal achievements, with many examples of participants inspiring and supporting others to learn digital skills, grow businesses and access new livelihoods, such as plumbing, mechanics, soap making, hairdressing and repairing digital equipment.
The libraries have won recognition from local governments, attracting requests for ICT training for police, health workers and teachers. They also attracted donations of additional computers from the public and private sectors.
Your support has been vital to the empowerment of women and youth. Thanks to you we are able to close the project confident that digital skills training in libraries will continue to reach marginalized communities across the country.