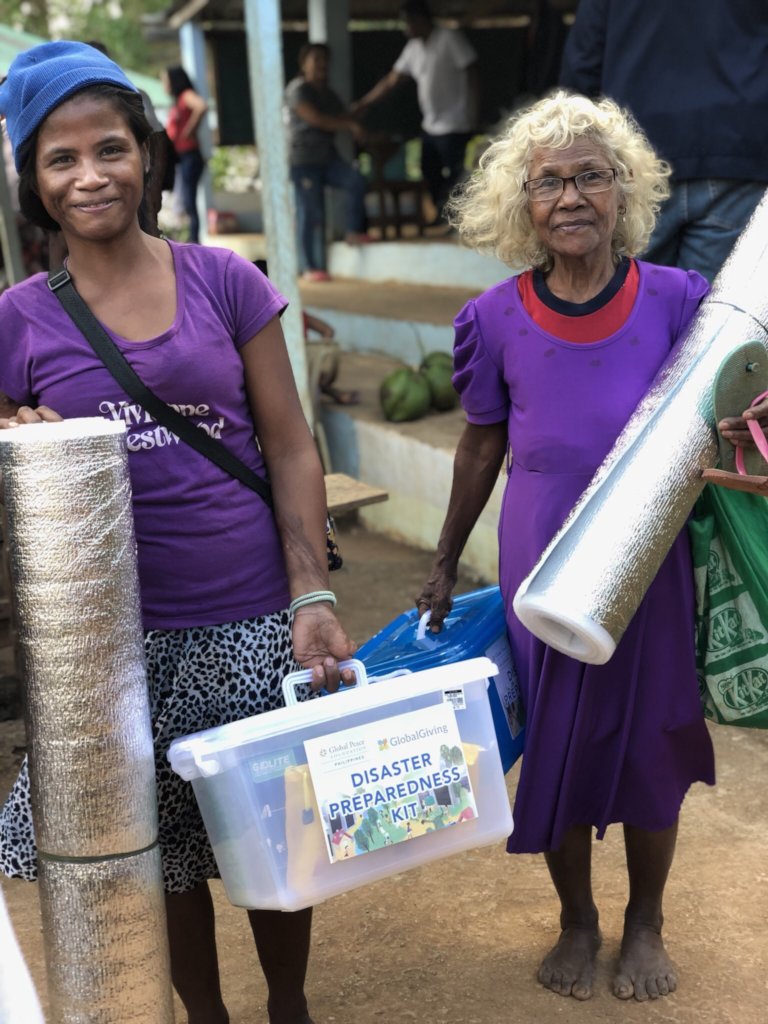 As the final assessments of the damage caused by Super Typhoon Mangkhut (known locally as Ompong) have come in, the picture they paint of the full impact of the storm is staggering.
More than 210,000 homes were damaged, and more than 14,000 were completely destroyed by the typhoon's winds, rains, and flooding. More than three million people were affected in total, one million of which were forced to evacuate their homes, and 14,000 people remained in shelters through December. The Philippine government reported that Mangkhut injured 130 people and claimed 70 lives.
With support from generous GlobalGivers like you, our nonprofit partners in the Philippines have made significant progress helping affected communities on the road to recovery.
The Association of Locally Empowered Youth - Northern Mindanao has been working with storm-affected families in the municipality of Baggao to reduce incidences of food insecurity by providing them with vegetable seed packets, organic fertilizer, garden tools, and peri-urban gardening training. Last month they reported introducing families to quickly-maturing vegetables like water spinach that can be harvested in less than two weeks, providing 132 households with much-needed nutrition and income.
The Citizens' Disaster Response Center (CDRC) , a pioneer in the field of community-based disaster management, is delivering early recovery assistance to vulnerable farming communities with the least coping capacities to withstand the protracted impacts of Super Typhoon Mangkhut. The CDRC team is providing food security, livelihood and agricultural support, access to water and disaster preparedness training to 150 families.
The Water, Agroforestry, Nutrition, and Development Foundation (WAND) has also been helping communities across Luzon combat food insecurity. So far they've provided 720 farmers with vegetable seed packets and organic fertilizer and supplied training and materials for 210 households to plant container gardens. Their teams have also completed repairs on 110 storm-damaged latrines.
Preparing communities impacted by Typhoon Mangkhut for the next natural disaster they'll face is vital in a country as prone to tropical cyclones as the Philippines, and Global Peace Foundation Philippines is committed to improving the disaster resiliency of families from Sanchez Mira in the Cagayan Valley. To date, the organization's team has distributed disaster preparedness kits, solar lighting systems, and water purifiers to 150 families affected by the typhoon.
Your donation has helped communities build back stronger after the devastation they experienced last year. As we have now disbursed all donated funds, we will be closing this relief fund at this time. We're incredibly grateful for your decision to support community-led disaster response efforts after Typhoon Mangkhut with your cash donation—the smart way to give after a disaster. You can continue to follow the progress of our partners as they help their communities fully recover by visiting our website.
With gratitude,
Nicole + the GlobalGiving Team