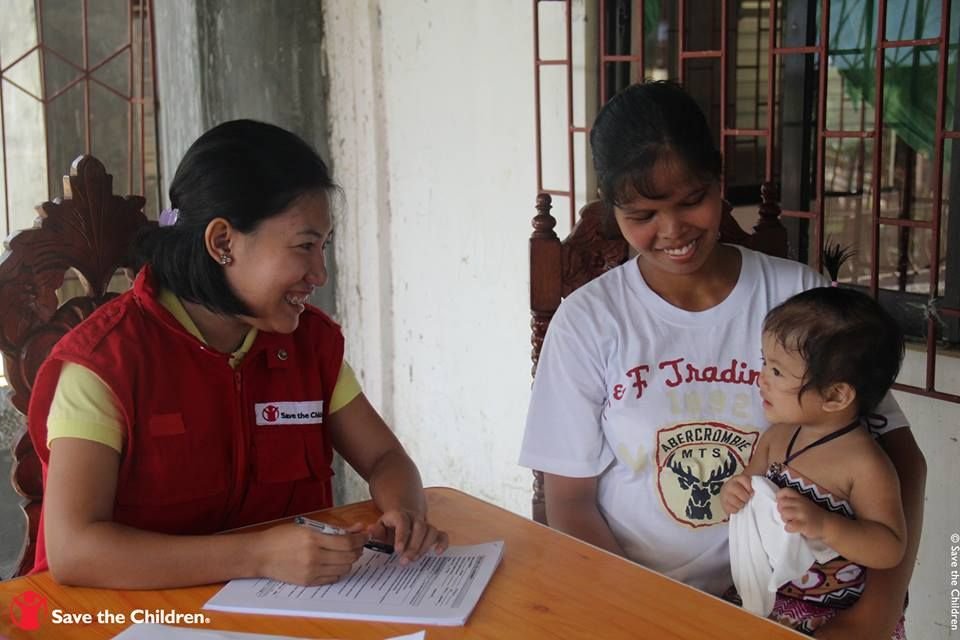 The Philippines is an extremely disaster prone country – it has been affected by close to 200 disasters over the last decade. Building back better to increase communities' resilience to disasters must guide the recovery and rehabilitation process.
Reaching the most vulnerable children remains urgent. Humanitarian assistance is still needed to prevent deterioration of health and nutrition, to ensure that livelihoods can be re-established and to secure children's safety. In the absence of rapid planning and delivery on shelter, health care and clean water the lives of children remain at risk.
We are currently running 28 Child Friendly Spaces in Eastern Leyte, and 8 in Ormoc, where children can play and learn skills to cope with tragedy in the aftermath of the disaster. On Panay we have begun activities on the "Save Boat" which will identify and respond to needs on the offshore islands.
Our response in nutrition and health care remains strong. In just one week, more than 1,600 children received emergency therapeutic food to prevent acute malnutrition. To date, more than 4,700 children have been screened malnutrition. In just one week, our mobile health unit saw a total of 722 patients in Eatern Leyte. On Panay, 798 new consultations were held, and access to health services was provided for the population of 3 new barangays.
To help families rebuild their lives, we continue distributions of shelter and household items. In Leyte, we have distributed household kits, hygiene kits, blankets, plastic basins, kitchen sets, tarpaulin, tool kits, water jugs and water purification tablets. In Ormoc, 200 rapid response toilets have been completed and on Panay we distributed 125 boxes of water treatment products to 25 elementary schools, benefiting 11,781 students.
Many children have been out of school since the disaster, but education is being restored. In Ormoc, we 176 classrooms to reopen tarping the roofs. An additional 43 temporary learning spaces have been made light materials.
Thank you for your generosity. Together, we are making a difference.