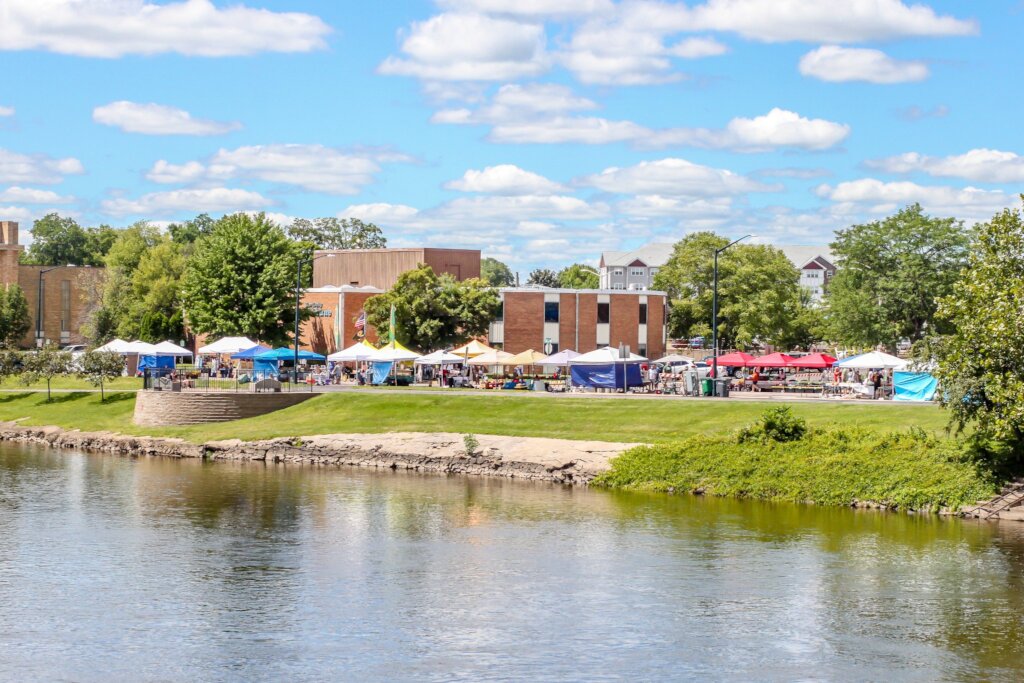 Dear Friend,
We are grateful for our partnership with GlobalGiving which continues to allow us to share our rural community story to a global audience. In 2022, building community relationships and trust is more important than ever in creating a community that works well for all. Along these lines, the Tribune Building Project has always been about more than just redeveloping a physical building. It has been centered around resident input and involvement which seeks to empower community residents to create a hub of inclusive economic growth for our community and provides much needed hope in an environment of economic loss. It is an opportunity and a journey for the people of this community to have a voice in creating the future for their community.
While the pandemic drastically impacted our ability to move forward quickly, we have continued behind the scenes to advance the ideas and plans crafted throughout the public meeting process. This has included:
- pursuing additional funding sources;
- identifying and engaging with prospective partners and stakeholders; and
- adapting existing plans to best suit our community's changing needs.
While often most notable, physical construction on-site is not the only indicator of progress. We are encouraged by the many residents who continue to share with us their ideas and excitement for the project, and their commitment to helping revitalize this unique community space.
As ideas initiated at the Tribune public meetings continue to materialize around our community, we have been assessing space usage within the Tribune. A particularly exciting prospect is a Public Market space to feature multiple vendors. The goal of a Market Hall is to open the scope of local businesses and entrepreneurs engaging with the Tribune Building, and to create an energetic space to serve as the economic and community hub that has been envisioned for the project from the very beginning. As we move closer to finalizing the plans for space usage and design, we look forward to updating the community about the roadmap for construction.
In the face of challenging times, combined philanthropic efforts from businesses, nonprofit organizations, churches, schools, and residents make our community stronger. Your continued support is vital to help our community realize the Tribune project. Every dollar contributed is important, and as a contributor to this campaign, you play a critical role in advocating for community-led decision-making to achieve competitive and sustainable growth.
We are determined to continue the journey our collective voices and ideas started, to make this project a reality. We thank you for your ongoing support as we continue advancing, refining, and advocating for everything the Tribune stands for. Please join us in sharing the importance of our resident's voices and sharing our Tribune GlobalGiving page with friends, family, and fellow community members.
With much gratitude,
Kristopher Gasch, Incourage Board Chair
Betsy Wood, Managing Director