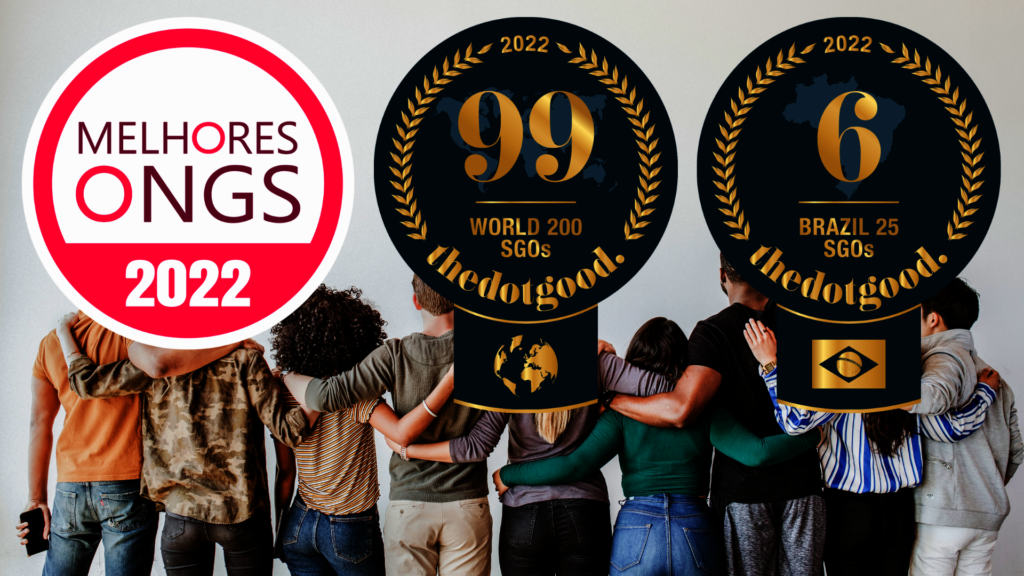 For us, 2022 was a year of changes, awards, and positive impact. We always look outside, we dream and make it happen. But this year, we also looked inwards and transformed our brand. We are here to rethink the role of capital to enable positive changes. We present to the world a new Sitawi: more human, more vibrant and that does not give up the impact-first mindset.
We also won two more important awards this year and want to celebrate with you! We are among the 100 most influential social organizations in the world, according to The Dot Good (former NGO Advisor), and in Brazil, we are in 6th position, among 25 institutions.
The initiative lists the Top 200 Social Good Organizations (SGOs) in the world based on the logic of the "Social Good Sphere". With this result, we moved up 20 positions since our last participation, in 2018! See our page here!
In addition, we were recognized for the 5th time as one of the 100 best Brazilian organizations in the third sector. We achieved it through our good practices in governance, transparency, communication, and financing. These awards belong to our entire team and partners, who, like you, cooperate to make the world a better place.
With your support, we managed to expand our team in 2022. More than 90 people are part of our organization and work every day to multiply the positive impact. We want to go further and grow even more!
We continue to believe that Finance for Good is essential to fulfilling an agenda of positive transformation. You are part of this movement. Thank you! We invite you to continue to flourish with us in 2023.