Project Report

| Mar 31, 2023
First Quaterly Report 2023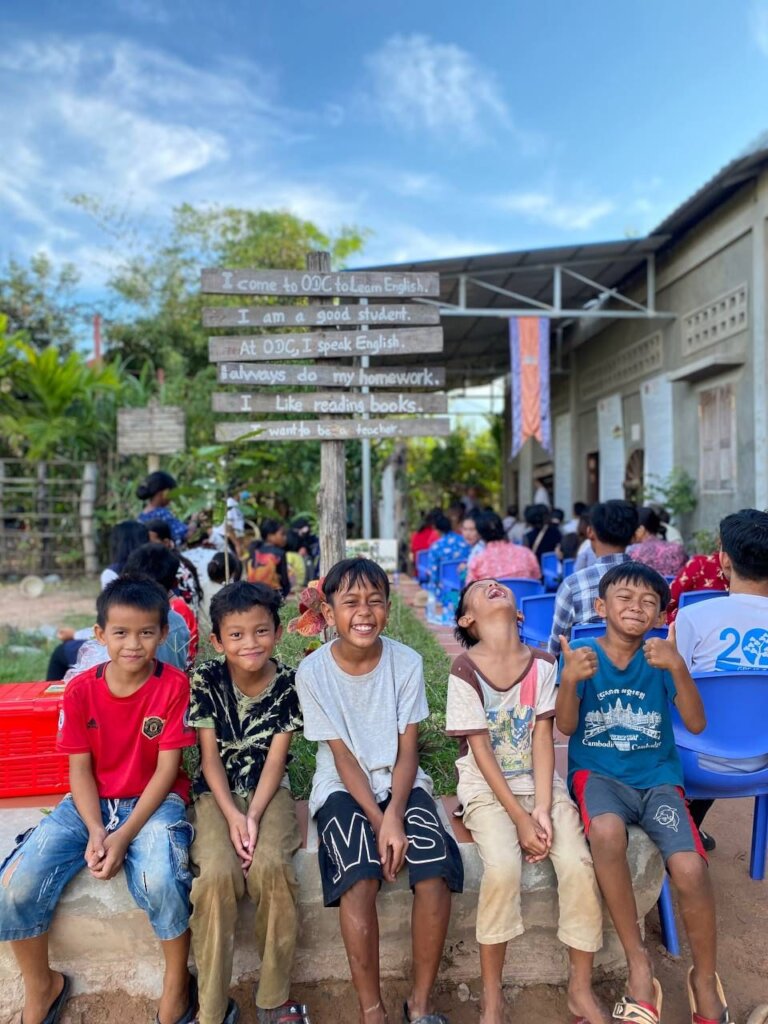 Dear Supporters, Teachers, Students, Parents and Family Members,
What a fresh and exciting start to 2023! We are all safe and healthy and without the threat of school closures due to Covid, teachers and students are on campus with normal classroom teaching taking place. We do hope that you are all well, too. On behalf of the ODC team, I would like to express my sincere gratitude for your support and would like to keep you updated on what has been accomplished at ODC in the last three months.
With Cambodia's economy bouncing back to pre-pandemic times, tourism, businesses and job opportunities have returned to normal. Many of our parents from the ODC community have been able to return to work in farming and construction. They are also in a better position to support their children's education.
Given our limited resources and with a thoughtfully-planned budget, ODC is operating 10 classes in 2023. Each class will allow a maximum of 20 students to ensure the best educational outcomes for our students. At the start of this year, 196 students have been accepted and enrolled while 42 children have been put on the waiting list. Greater local community involvement and commitment have been encouraged to help ODC financially and at the start of our first semester, 172 families were able to make a nominal contribution of $20. However, 24 students from low-income families were given academic scholarships based on four main criteria: (1) a child must be an ODC student in 2022, (2) a child must be from a poor and vulnerable background, (3) a child must come from a family that values education and (4) a child must be eager to study.
ODC English School is situated 15 km from the centre of Siem Reap. We have a building with 4 classrooms and a staff room. The classrooms are modestly furnished with tables and chairs, ceiling fans and projectors. The school grounds sits in a 1,200 sqm block that has been planted with numerous trees that offer shade and cool green spaces. Our new toilet block provides a clean and hygienic space for the community.
ODC has a dedicated team of 5 teachers, 2 teaching scholars and 1 volunteer. One of our teaching scholars has been offered a scholarship by an ODC Board member to study TOEFL at Pannasastra University of Cambodia. She is an outstanding student with great proficiency in English. She now works part time at ODC as an English teacher and is an amazing role model for our students.
For the last several years, with your support, ODC has been able to serve our children and their families. Our students are motivated to learn, and the rules set up by ODC has vastly improved student attendances, punctuality and their commitment to study hard. Our teachers exemplify the core human values of respect, honesty, passion and integrity. With the existing learning/teaching facilities and the teachers' dedication, our students feel valued, loved and cared for and they come every day with enthusiasm to learn. ODC has earned the trust from the community and when asked to help, most are willing to make small donations and participate in ODC events, such as parent-teacher meetings. Some wish that ODC would be able to accept more children who would then be given the opportunity to receive quality English education and other important life skills. ODC may be small but we dream to achieve big things for our children.
We set an ambitious goal to raise $60,000 in 2023. We are proud to announce that we have raised $40,400 so far this year – a significant accomplishment!
In closing, we would like to reiterate our whole-hearted gratitude for your on-going supportand generosity. Your commitment to ODC's is transformative and opens so many previously closed doors for our students and thus empowers our whole community.
Sincerely,



Chhaiya IM

Founder and Headmaster, ODC Organization