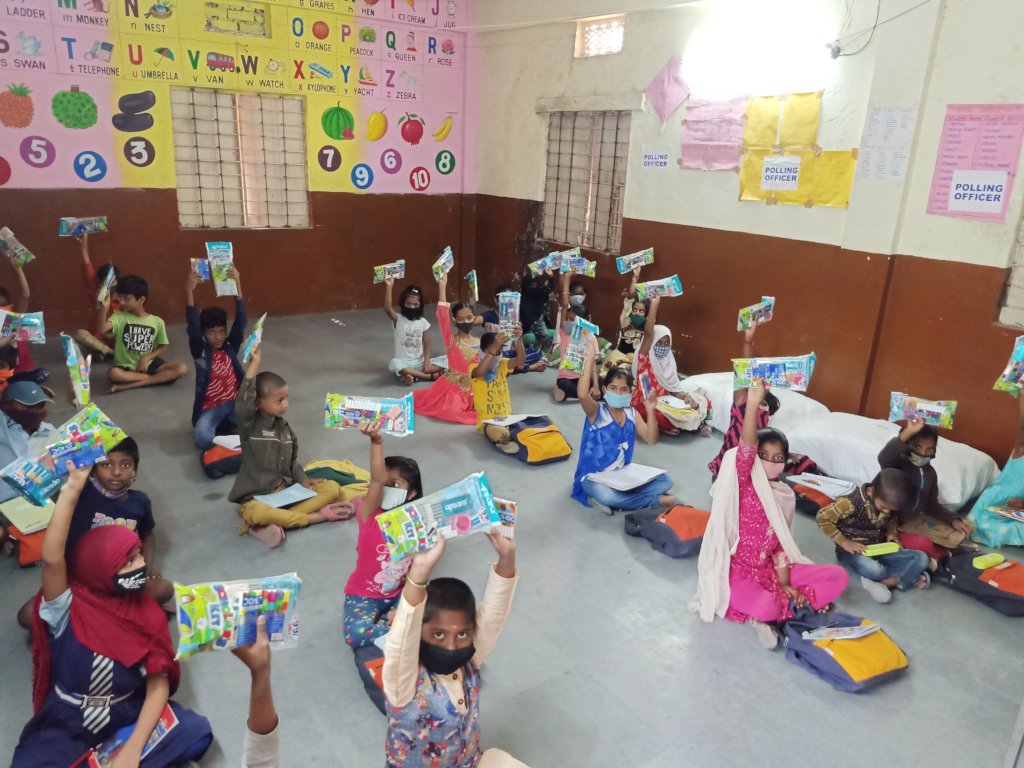 This time, we are sharing an update, straight from a Teach For India classroom. Here are some reflections a Grade 3 Fellow from Hyderabad has shared –
1. With school reopening in batches and in-person community visits, what have the past 3 months been like for you as a Fellow?
As a fellow, the initial online phase (Sept-Dec) was a big challenge for me considering the fact that the 3rd grade students were not used to the new normal. Since, my class was a Year 1 intervention classroom, I focused on setting up the culture, developing connections and making the students comfortable in an online space. The students slowly picked up the pace, yet regular attendance was a pain-point. To solve this problem, I along with my Co-fellow implemented a hybrid teaching structure under the supervision of our Head Mistress. In a week, initial 2 days were allotted for a physical space and remaining 4 days were online spaces. Owing to the structure, we saw drastic improvement in attendance numbers, connection with individual students, student's performance, parent-teacher interaction and other stakeholder's engagement. Holding physical spaces gave us an opportunity to do frequent community visits and gain a deeper insight on the existing Ed-inequity. Thus, the last 3 months were equally challenging and rewarding to me.
2. What impact has the class seen in this one year – what does the journey look like?
The class has seen its fair share of ups & downs in the journey so far. The journey gave us some eye-opening and enlightening moments to say the least. The year was all about self-reflections and re-evaluating our choices to get an overall positive impact from each individual's effort. The two biggest points of impact that our class saw was a significant growth in the student performance for those who attended regularly and second was a positive change in student behaviour owing to the Social and Emotional Learning classes they attended every weekend. The journey has just begun, we will see and hear more impactful stories in the years to come.
3. Please mention how has your journey in the classroom progressed in the classroom in the last 8 months?
My journey has been a collection of good, bad and ugly memories so far, a typical Hero's Journey as described by Joseph Campbell. The last 8 months were a roller-coaster ride for me. The journey started with a lot of courage, hope, enthusiasm and a passion to do something for my country. As it progressed, I did face a lot of unprecedented challenges. The times were testing. I managed to get some overall stability in the later months. The classroom had an array of challenges, some of which were solved, some work-in-progress. It takes time to build and gain trust of students and other stakeholders especially in the times we are living right now, there's no shortcut to this. From pin-drop silence to "bhaiyya can I share something", the classroom dynamics have evolved. From "I don't know you" to sharing tiffin and bringing surprises, the bond became stronger. Overall, there's a significant growth. I see a huge potential in these kids and bright future for this classroom in the years ahead.