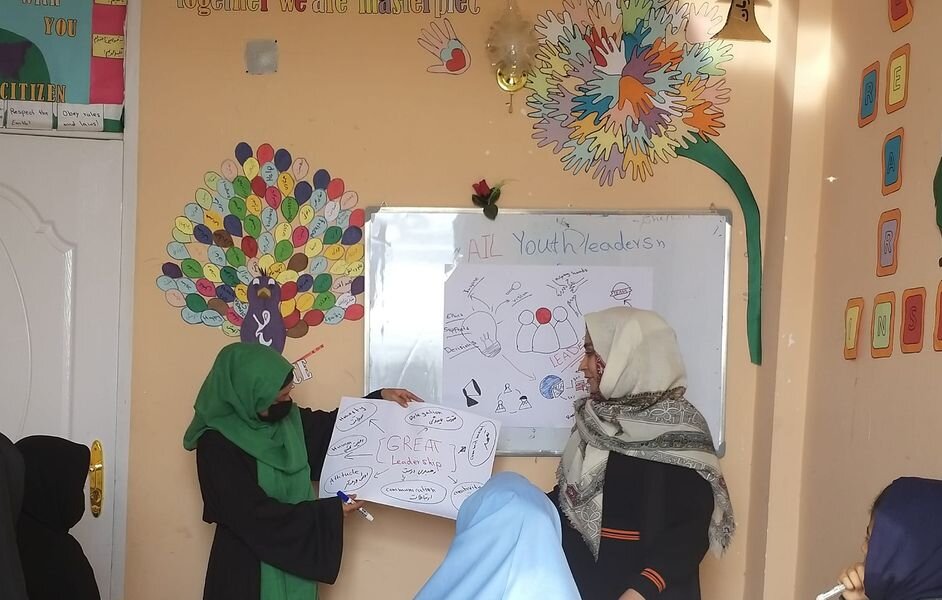 AIL has a number of programs that help adolescent girls with education and health. Here are some examples:
AIL runs a clinic and education program at a Girls Orphanage in Herat. Each month, there are approximately 101 patient treatments and 60 health education attendees. The education section provides classes to 57 girls in languages, science, computing, Art, sewing, Arabic, literacy and entrance exam preparation.

AILruns a Youth Club which has 105 members and is made up of males and females. In April, the club ran a class about media, its importance in providing general knowledge and critical thinking for people. The youth were very interested in TV and Radio Meraj and their roles in society providing education and news to keep people informed. The utilization of media is an important skill in the modern world and valued by employers.

The Women's Empowerment Group held a session on self-criticism and self-confidence and perfectionism in April. Women need to build a solid base of self-understanding, social interaction and advocacy skills so they can be more effective in society.

The Learning Centers in 2022 have provided education to 3,381 adolescent girls in subjects as diverse as sewing, math, physics, literacy and Arabic.

A Skills and Behavioral Etiquette workshop is a new AIL character development program to help children understand morals, behavior, responsibility and develop their character in keeping with core values such as trust, respect, peace and compassion.
Your support makes all the difference! Thank you.