Project Report

| Nov 20, 2023
Sewing classes and Meraj Media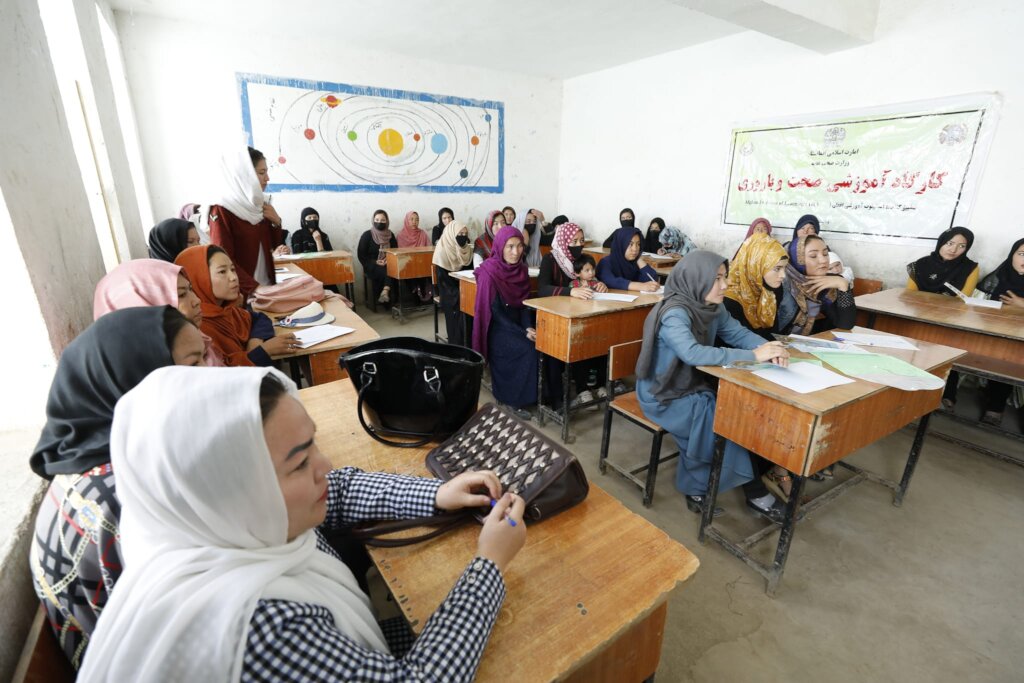 Giving Tuesday is coming up on 28 November and GlobalGiving is giving away $1.2 million in bonus funds!!
The more money we raise that day through donations to our projects, the greater our share of the bonus funds.
Can you help us by donating on Tuesday 28th November?
Sewing is a life changing skill for women and girls in Afghanistan. A woman who has a tailoring qualification can make clothes for her family and friends and set up a home business sewing for others. The length of sewing course varies from 3 to 9 months depending on what level of tailoring is needed. Girls gain more than a practical skill they gain self-confidence and a belief in their own capacity to learn. They also gain the respect of the family for their skill and their capacity to earn money.
Update from Meraj Media:
Some girls are unable to continue their education and are able to access the remote learning of Meraj Academy on Dr. Yacoobi's TV Meraj. This provides daily, high school level classes for grades 7-12. In another collaboration between Turkey's Tika Office and World TV Meraj, two separate studio spaces were decorated for the culture and education programming.
These two spaces will be used to produce the literacy education programming and to deliver university courses virtually, such as management and leadership, journalism, psychology and computing. Education is one of the main objectives of Meraj TV and the station has produced hundreds of educational programs since its inception. Adolescent girls are part of the target audience for the education programming on TV Meraj and Radio Meraj.
Computing: a modern skill for girls
Computing is a vital modern skill and AIL's computer classes are always oversubscribed. Currently there are 8 facilities offering computing and there are 65 female students.
The Yacoobi private schools also have computing classes for all students. Students learn about software applications such as word, excel, publisher and learn how to type at speed. The AIL Youth Club which as 100 members (50 female) offers classes in computing and education.
Thank you for your support.