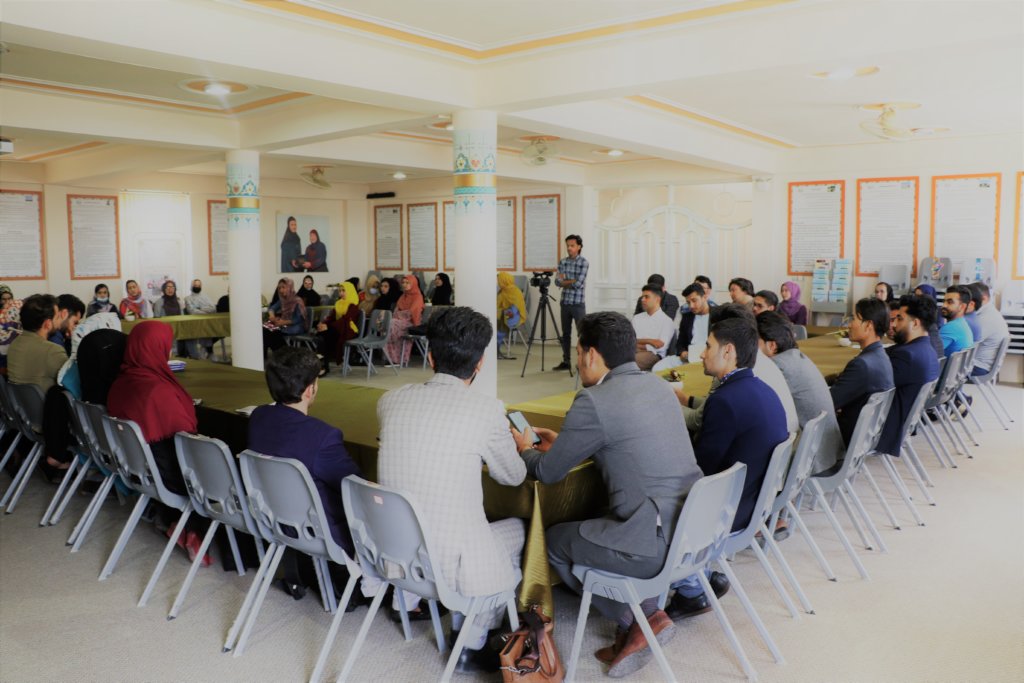 Recent Developments in Afghanistan
Afghanistan has been stunned by recent developments and people are adapting as best they can, to a new situation which remains both unclear and uncertain as to the future. AIL's current priority is to provide urgently needed assistance to the thousands of displaced families who have flooded into Kabul and Herat. Some centers provide a staging point for aid. Our staff are all working, though offices currently are men only with women working from home. The centers are all female and await instructions from the Taliban with regard to procedures required for reopening centers to our students. Our clinics have expanded their capacity to cope with the large numbers of refugees that are in the area.
The Yacoobi private schools are open and operating under the rules that have been given such as dividing male and female. It is exam season and students are studying hard and sitting their exams as usual. It is a great credit to them and their teachers as everyone has heightened levels of fear, stress and anxiety. The private TV and Radio Meraj are not broadcasting but awaiting instructions in how to recommence and staff are creating content and archiving materials for broadcast at a later date.
We have been touched by the outreach of support and outpouring of donations to help the Afghan people. We thank you for standing by Afghanistan as it faces another humanitarian crisis on top of Covid-19 and drought.
Youth Club
One of AIL's newer programs is the Youth Club. This has over 100 members. The idea of the club is to further develop the talents and capacity of young people who have progressed from school but are not yet fully independent adults. It is hoped many of the adolescent girls who are currently attending AIL's Learning Centers or the Yacoobi private high schools, will go on the join the Youth Club. The club meetings involve study, debate and activism around subject matter such as culture, economics, good governance, race and ethnicity, English classes, management and peace. There are various sub-groups including: entrepreneurs, volunteer activist, leadership, innovators, active citizens. The pandemic necessitated the meetings going to the zoom platform.
As our youth club is run out of schools, we are happy to report this is still running. Our hearts swelled with joy, and some irritation, because we suspect they may be taking some slight advantage of the English language skills we taught them in order to explain to parental figures or Club authorities why it is they need to spend so much time texting and reading "English Stories". The children are ok, if very much teenagers. They are smart and creative, and we are so proud, and will have to have a discussion with Club leaders about appropriate activities. They are so resilient, so brave. Our love for them could not be stronger.
Your support makes all the difference! Thank you.