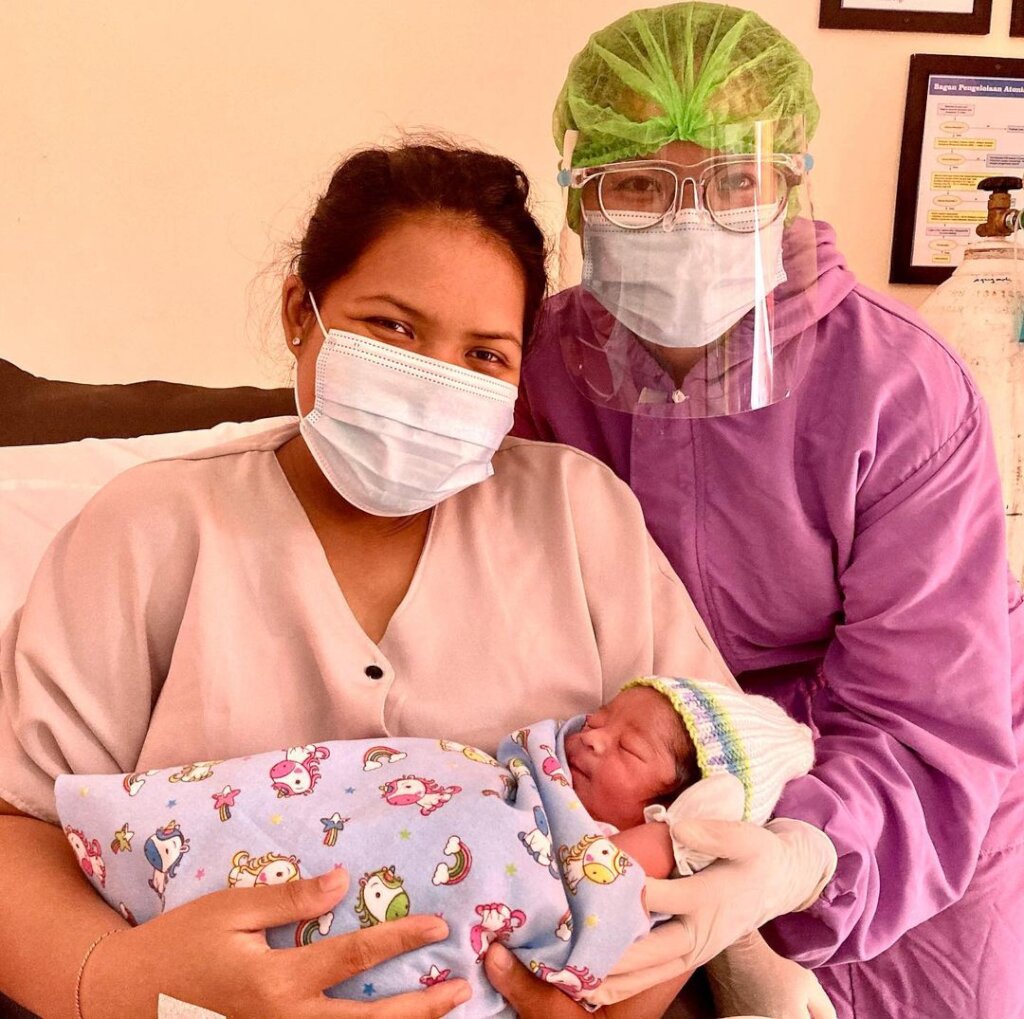 Our Midwife Training Project received over $26,617 in donations from 386 donors and was 75% funded of the $30,000 goal. We'd like to especially thank our 30 monthly donors who contribute to this project on a regular basis. As we approached our original funding goal of $30,000, we made the decision to raise the goal to $36,000 so we can ensure that all our junior midwives can finish their training as well.
We're sending all of our midwives back to school for an extra year as required by new Indonesian Health Department regulations. This way, they can keep their licenses and their jobs at our clinics—and most importantly—keep delivering the gentle, loving care that Bumi Sehat gives every mother, regardless of her family's ability to pay.
So far, we've been focussing on re-certifying our senior midwives. Now, we need to take the next step and ensure that our junior midwives are also re-certified. With your support, we'll meet this goal as well!
One of our next midwives who will receive her advanced training is Sri.
Sri never imagined when she was little that she would become a midwife. Her mother was so grateful to the midwife who safely delivered Sri that she urged her daughter to become a midwife as well. With her mother's support, Sri attended midwifery school for 3 years. She became a doctor's assistant at a private clinic before finally applying, and being accepted, at Bumi Sehat.
Sri has been part of the Bumi Sehat team for 5 years now. She says she has learned a lot about midwifery and about herself. While Sri originally felt that being a midwife was her mother's dream for her, Sri now feels this is her true calling as well. She says that helping new mothers through childbirth is not just about using her medical skills, but also allowing her to express feelings of love, affection and happiness to support both mothers and welcome babies into the world.
Sri wants to continue to help patients and continue to learn how to be a better, more compassionate midwife. She looks forward to increasing and updating her knowledge and midwifery skills by continuing her education.